Housekeeper Wendy Schwister goes above and beyond for OTCES
News
---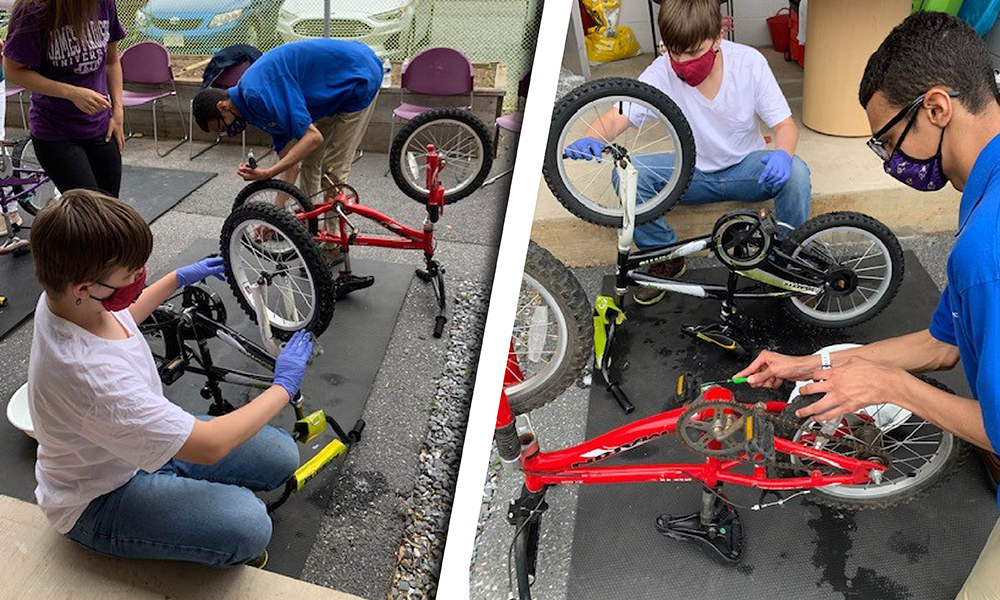 James Madison University's Occupational Therapy Clinical Education Services (OTCES) collects a variety of items to use in their clinic, including bicycles, which help teach children motor skills and promote independence. With regular use, the bikes sometimes break down or need maintenance. Out of the goodness of her heart, OTCES' housekeeper and certified mechanic, Wendy Schwister, has dedicated her time and knowledge to repairing the clinic's collection of bikes.
Schwister graduated from Universal Technical Institute/Motorcycle Mechanics Institute in 2009 and has been working at JMU for six years. She has always been handy with tools from repairing her motorcycle and doing home renovations, so repairing bikes for the clinic was second nature for her.
OTCES Director, Elizabeth Richardson, discussed turning Schwister's passion project of bike repairs into a mechanics workshop for OTCES' clients and their families. Schwister was thrilled to give back to the clinic and children. She expressed, "I very much enjoy sharing knowledge with our next generations. I kind of have a special place in my heart for occupational therapy."
The workshop gave OTCES' clients a unique opportunity to learn about "safety, problem solving, motor skills, and cooperation" said Richardson.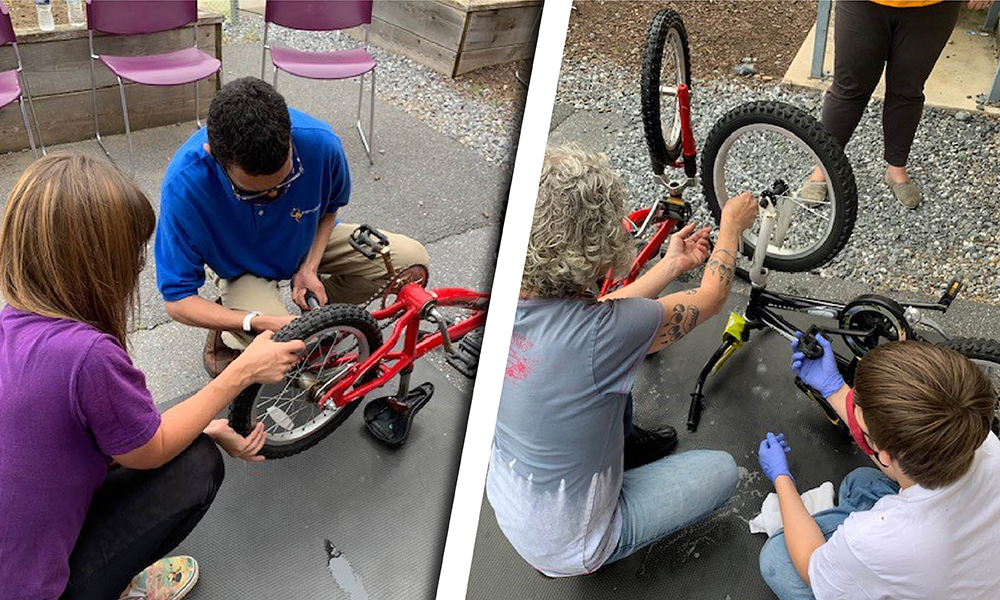 Occupational therapist, Ashley Riha, provided therapeutic support during the workshop. Riha explained, "Wendy's enthusiasm is contagious, and I really wanted to support her in turning this idea into a reality." With Schwister's instruction and Riha's therapeutic support, OTCES' clients were able to receive individualized support throughout the workshop.
Schwister and Riha hope this workshop encourages others to give back and make a difference. Schwister expressed, "We don't have to have any special powers. We are all coming out of hibernation now and it has been challenging for everyone."
Schwister was surprised with the amount of attention and support the workshop received. The OTCES team members and children appreciate her time and dedication to the clinic.  
The mechanics workshop was held on Wednesday, June 2. Schwister felt it was a success, "I had great fun! Everyone got into it, even all the companions. We will hopefully hold more in the future."
If you would like to support OTCES, you may do so by following the link: https://otces.cisat.jmu.edu/give.html.