News
The Beacon - January 2020 Edition
Spotlighting Inclusivity at JMU
---
SUMMARY: The Beacon celebrates diversity and inclusion at JMU by spotlighting upcoming engaging opportunities, highlighting campus initiatives, and featuring individuals at the forefront of creating an inclusive community at JMU. Explore inclusion at JMU through the shining light of The Beacon.
---
In this issue:
Task Force and Beyond: Getting involved in the Conversation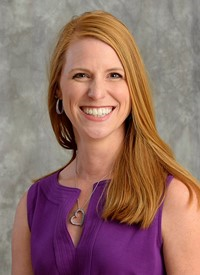 During the summer of 2017, I was given the opportunity to co-chair the Inclusion Task Force, established by President Alger. As I sat and he shared his vision for creating conversation and making change across our campus, I felt honored to be given the chance to be involved to create that kind of change.
I worked with the four Inclusion Task Force Working Groups, making recommendations to better the institution's employee climate, classroom inclusivity, the JMU history and context, as well as student campus climate.
Dr. Martin Luther King Jr. defined change. He was a pioneer and an advocate who has inspired multiple generations and will continue to do so for the foreseeable future. January 20 marks the 25th anniversary of the day that celebrates his life and legacy. Empowerment and inclusion is what he envisioned and it's something we strive for today. Continuing to work together will bring us a brighter tomorrow.
Later in this issue of The Beacon, you will read about the recommendations that the Task Force Working Groups presented that are currently being implemented across campus. As we start this next semester, I look forward to the conversations we will continue to have across our institution regarding diversity. We are continually offering opportunities to get involved in the conversation such as many great MLK sessions and others offered you will find in this issue. Embrace these opportunities, get engaged in the conversation, together we can make positive change throughout our campus and community.
Jenn Phillips
Task Force on Inclusion, Co-Chair
Associate Athletic Director /SWA
Broadening Horizons: upcoming events, lectures, and more

Global Cuisine – UREC Demonstration Cooking Class
Learn to make a dish from around the world. Each class will explore an international cuisine and provide tips on how to incorporate recipes into a healthy meal. Pre-registration required
Thursday, January 16 and Wednesday, February 26, 6:30 p.m., UREC Demonstration Kitchen
---
When newly-engaged Abigail and Carver receive DNA tests as a wedding gift, they interrogate what it means to marry someone of a different race. As they grapple with their identities from midnight to dawn, family legends and stories interrupt their idealized future together. In this non-linear drama of histories unfolding, can Abigail and Carver overcome the past and forge a new story together? Conceived by JMU alum Paul Holland, Walls is developed by JMU playwriting professor Ingrid De Sanctis, and includes writings from her 2018 Advanced Playwriting class. This world premiere, which features students from JMU's School of Theatre and Dance, is made possible by the support of a 2017 JMU Provost Grant.
Friday-Sunday, Jan 17th-19th, Forbes Center Studio Theatre
---
WAKE UP-White Racial Identity Book Club
This book club is aimed at white people who are committed to developing strategies for interrupting racism as they examine their own identity and privilege. While the book club is intended for white people to do personal work without depending on People of Color for uncompensated service or labor, people of any racial identity who want to contribute to this discussion are welcome to join. It is critical that participants commit to attending all 8 meetings. We will have books available for participants to use. We will have two groups running this spring: one that meets Tuesdays at 9 am, and one that meets Wednesdays at 9 am starting January 28th and 29th. If you have questions, please email Jennifer Iwerks or Jennifer PeeksMease.
All faculty and staff are invited to join. If you are interested and committed to joining this group, please complete the RSVP form here.
---
Jhonetsu - Passion
Experience a thrilling interpretation of the ancient Japanese tradition of taiko drumming with Yamato, whose members use "every bit" of their bodies to create an intense and high-energy performance that sends audiences home with a new vitality and passion for life.
Friday, Jan 17th at 8:00 p.m., Forbes Mainstage Theater
---

Intergroup Dialogue on Gender for Faculty
A nationally recognized, evidence-based program to gain a deeper understanding of each other. Tuesdays from 1/21 through 3/3. Application deadline Wed 1/15 at 12 PM. Learn more and apply here.
Preparing Faculty to Be Inclusive Teachers (Institute)
Join colleagues in honing skills for appreciating, leveraging, and responding to diversity within JMU learning environments. Group will meet every other Wednesday starting February 5th. Application deadline Fri 1/24 at 12 PM. Learn more and apply here.
---
MLK Celebration Week Programing
Formal Program and Ray Suarez, keynote

This program is dedicated to the life and legacy of Dr. Martin Luther King, Jr. and encourages both the JMU and Harrisonburg communities to come together in reverence of all that he and so many others before us have done in regards to equality for all.  This year's formal program will include a few breathtaking dramatic expressions, recognition of the trailblazers in our community, and special guest speaker, Ray Suarez.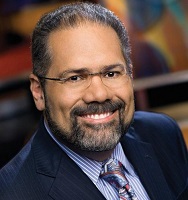 Mr. Suarez is a journalist and writer with 14 years as a correspondent and anchor at public television's nightly newscast, The PBS News Hour, where he rose to become chief national correspondent. 
Monday, January 20th, 6:00 p.m., Wilson Hall Auditorium
Tuesday January 21st
NAACP Faculty, Staff and Student Breakfast: 8:00 a.m. – 10:00 a.m., Madison Union 256
Wednesday January 22nd
MLK Tea Time: 4:00 p.m., Madison Union 3rd floor
D.E.E.P Impact Dialogue: 7:00 p.m., Festival Conference Room 7
Thursday January 23rd
March and Speak Out: 3:50 p.m, Meet at Madison Statue near Varner House for march, ending in Madison Union Ballroom for the Speak Out
Friday January 24th
Community Service Harrisonburg Redevelopment & Housing Authority Cultural Fair: 3:30 p.m. – 5:30 p.m.
MLK Student Gala: 8:00 p.m. Madison Union Ballroom (registration required)
---
Women in Leadership Speaker Series
Race on Campus: Debunking Myths with Data
Julie Park is an associate professor of education at the University of Maryland, College Park and author of Race on Campus: Debunking Myths with Data. Dr. Park's research tackles misconceptions about how race and diversity work in higher education. RSVP required
Thursday, January 23rd, 5:30 – 7:30 p.m., Lakeview Hall 1104
---
Vegan Around the World – UREC Demonstration Cooking Class
Take a trip around the globe and explore different flavors of the world all while learning about the benefits of a vegan diet. Each class will highlight the cuisine of a different country. Pre-registration required
Monday, January 27 and Sunday, February 9, 6:30 p.m., UREC Demonstration Kitchen
---
The American Spiritual Ensemble aims to keep the American Negro Spiritual alive by performing renditions of classic spirituals, jazz and Broadway favorites that highlight the black experience
Friday, January 31st at 8:00 p.m., Forbes Concert Hall
---
Wheelchair Basketball 
Participants will learn how to first navigate the chairs and then will be able to practice and play wheelchair basketball. Please arrive dressed in active wear and appropriate shoes. Pre-registration required
Wednesday, Feb. 5 and Sunday, Feb. 9 – 5:00 p.m., UREC MAC 2
---
6th Annual Vietnam War Commemoration Luncheon
Are you or a family member a veteran of the Vietnam War? If so please join us in honoring and remembering through this special event featuring guest speaker Robert Leiendecker, LTC, U.S. Army (Ret.). Complimentary lunch provided. Kindly RSVP by February 5th to Greg Lawson.
Friday, February 14th, 10:45 a.m. to 2:30 p.m., Festival Conference Center
---
The Future of Work: A panel discussion with Fortune 500 executives
Join us for a lively panel discussion on the role of the changing corporation, the skills employees need for the 21st century, the evolving nature of leadership, hot jobs of the future, and more.
Panel Participants
Jennifer Morgan ('93), Co-Chief Executive Officer of SAP
Carrie Owen Plietz ('97), Executive Vice President and Chief Operating Officer, Hospital Division of WellStar Health System
Kathy Warden ('92), Chairman, Chief Executive Officer and President of Northrop Grumman
The panel will be moderated by Bobbie Kilberg, longtime leader of the Northern Virginia Technology Council.
Thursday, February 6th, 6:00 – 7:30 p.m., Wilson Hall
---
Music Faces, Places, and Styles
Professor Emeritus, Greg Versen, is an award-winning photographer who has been active in the art for 50 years. Also known to many locals as "Professor Blues", in 1985 Greg began hosting Blues Valley on JMU's PBS-affiliate WMRA. Greg's pieces feature photographs of blues musicians.
February 7th- March 10th,  The little Gallery Underground, Music Building, lower level in Music Library
Opening reception: Friday, February 7th, 5:00-8:00 p.m.
---
Direct from Krasnoyarsk, Russia
The Siberian State Symphony Orchestra, who has earned a reputation as one of the best orchestras in Russia, takes to the road for an international tour featuring a stop at the Forbes Center! Conductor Vladimir Lande, winner of the prestigious Clef D'Or Global Music Award, will lead the Orchestra and a world-class piano soloist in a dazzling concert of Russian favorites.
Saturday, February 8th at 8:00 p.m., Forbes Concert Hall
---
Incandescent Movements: Performance and Light in Pato Hebert's Photography
This exhibition features photographic work by artist Pato Hebert with a particular emphasis on performance, movement and the body. Hebert's many photo series have engaged diverse contexts such as queer nightclubs, the International AIDS Conference, school playgrounds, and the game of football.
February 11th – April  3rd, Institute for Visual Studies, Roop Hall
Opening Reception: Tuesday, February 11th, 11:00 a.m. – 1:00 p.m.
---
Be swept away by the romance of hot Latin breezes in this enchanting evening of scenes and arias from your favorite operas! Join the cast members for Latin-inspired desserts and coffee in the lobby following the performance!
Tuesday and Wednesday, February 11th and 12th, 8:00 p.m., Forbes Recital Hall
---
Crafting and Sharing Your Immigration Experience
This workshop is an opportunity for community members to learn how to craft stories of their immigration experience through narrative and digital mapping tools. The workshop will encourage participants to share these stories with family members as a celebration of the contributions of immigrants and refugees in the Harrisonburg, Virginia area. High school students of the Scholars Latino Initiative will help facilitate the storytelling experience and share some their own storymapping projects.
Wednesday, February 12th 5:30-7:00 p.m., Lucy F. Simms Continuing Education Center, 620 Simms Avenue
---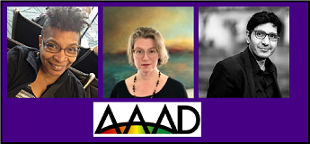 Black Temporalities: Past, Present, and Future
10th Annual African, African American, and Diaspora Studies Interdisciplinary Conference
The annual AAAD conference brings together a group of scholars from a wide variety of overlapping and intersecting fields from across the globe. This year's conference features a keynote presentation by novelist Nalo Hopkinson; a talk by the JMU Dean of Libraries, Bethany Nowviskie, who writes on liberatory and speculative digital library design; and a special workshop by Alex Gil, Digital Scholarship Librarian at Columbia University. No pre-registration required. To learn more click here.
Thursday-Saturday, February 20th - 22nd , Madison Hall and SSC
---
The powerhouse all-male Argentinian dance company Che Malambo performs a percussive dance and music spectacle created by renowned choreographer Gilles Brinas that celebrates the unique South American cowboy tradition of the gaucho.
Friday, March 6th at 8:00 p.m., Forbes Mainstage Theatre
---

Diversity Conference
Transforming Community Through Diversity and Inclusion
Registration Opens Mid-February
The Office of the President is pleased to announce the annual Diversity Conference. This year's theme is Transforming Community Through Diversity and Inclusion.
Lunchtime keynote speaker is Dr. Janice Underwood, the Commonwealth of Virginia's first-ever Chief Diversity Officer.
Wednesday, March 18th, Festival Conference Center
---
---
Spotlighting Student Events

Student Diversity Summit
No Longer Invisible: Conversations with the Student Next Door
Registration opens January 27th!
The summit aims to give JMU students of all identities the opportunity to exchange ideas on issues of diversity and inclusion, a space and place to have honest conversations, and an opportunity to develop their awareness, knowledge, and skills related to all forms of diversity alongside peers. Opening remarks from President Alger and SGA president Aaliyah McLean. Closing remarks from Ruthie Bosch, COE. Lunch provided to registrants.
Saturday, February 22nd, 10:00 a.m. to 2:00 p.m., ISAT And ENGEO Buildings
---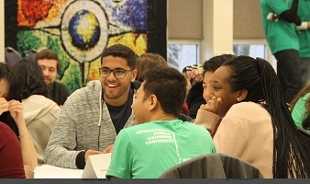 Center for Global Engagement:
International Students and Scholars upcoming events:
Register now for the International Student Leadership Conference here at JMU. Registration deadline is March 15th
Welcome Back Party: Friday, January 17th, 3:00-5:00 p.m., CGE Lounge
CGE Café: Thursday, January 23rd, 10:00 a.m.-3:30p.m., CGE Lounge
Resume Review: Tuesday, February 4th, 11:30a.m.-2:00p.m. CGE Classroom
What is your Career Strategy? February 27, 3:30-5pm, CGE Classroom 
---
DEEP Impact Dialogues
MLK: Wednesday, January 22nd, 7:00-8:30 p.m., Festival Conference Room 7
White Privilege (World Cafe Style): Wednesday, February 5th, 7:00-8:30 p.m., Madison Ballroom
Decolonization of gender/LGBTQIAP+: Wednesday, February 19th, 7:00-8:30 p.m., Madison Ballroom
Survivor Advocacy: Wednesday, February 26th, 6:00 – 9:00 p.m., Madison Union, Taylor 306
---
SOGIE
Puppy Pride: 1/23 & 2/19 1:00 p.m., Lavender Lounge
Queers & Coffee: 1/30 & 2/17 3:00 p.m., Lavender Lounge
SOGIE Open House: 2/5, 11:00 a.m. – 1:00 p.m., Lavender Lounge
The ABCs of LGBT+ Workshop on Sexual Orientation Basics: Monday February 17th, 5:00 p.m. Madison Union 302
---
In Focus

Family, Faith, and Music

Marquis McGee, Career and Academic Planning

As the Associate Director of First-Year Programs, I have the pleasure of training and getting to know over 75 first-year advisors from multiple departments at JMU. My role is to assist advisors with making the transition for all first-year students as smooth as possible. This includes formal training, sharing resources, and providing ongoing support. I chose to work at JMU because of the university's unique structure of combining Academic and Career advising into one office and the opportunity to have a positive impact on students in their first year at JMU.
"It is through genuine conversation and an appreciation of our unique qualities that break down barriers to reveal what we truly have in common."
Marquis McGee

I am proud to be an African American Male, first-generation college graduate. Being from huge close-knit family has given me a strong sense of who I am and whose I am. They taught me to take pride in myself and be proud of my culture, regardless of societal views. My faith has also helped me to be confident in who I am but humble enough to know I am no better than anybody else. Most people don't know that I'm a huge music enthusiast, particularly hip hop and the 90's music era. I love music because it transcends all groups of people and makes them come together to connect on another level. I was fortunate to grow up in a time period where hip hop was an up and coming popular genre of music where marginalized young people from Urban America used this platform to give voice to the often voiceless. Hip Hop music inspired me to explore my cultural roots, express my self-identity, and advocate for those who might not fit the "traditional mold" in society.
"Know that your voice counts and could have a major impact on those who are often silenced."

There have been many times in my life where I have been the only African American or African American male in the room. I call it being the "other. I have learned to make these moments an opportunity to share my thoughts and ideas based on my identity, knowledge, and experiences I bring to the table. It is these experiences that have helped me to understand those who feel like they are the "other" as well. I enjoy having an opportunity to get to know people for who they are and what makes them unique. I also enjoy sharing with others who I am and what makes me unique. It is through genuine conversation and an appreciation of our unique qualities that break down barriers to reveal what we truly have in common. I encourage others to find those who can serve as their entourage (support system). It is important to have a person or group of people who can be there during challenging times and times of celebration. Also, what you bring to the conversation is valued. Know that your voice counts and could have a major impact on those who are often silenced. It is this same advice that has molded me into the person I am today and the person I have yet to become.
Elevating Those in the Room

Aaliyah McLean, Student Body President
My name is Aaliyah McLean and I am a senior media arts and design major focusing on journalism with minors in political communication and sociology. One day I hope to work in public service giving back to my community while creating a non-profit focused on higher education for marginalized students. I truly believe if it wasn't for those that pushed me and made sure I went to college, I wouldn't be the person I am today.
"Access and inclusion isn't just having people in the room, but it's making sure you're giving them the elevation they need."
Aaliyah McLean

Access, diversity, and inclusion has played a huge part of my life when looking back. Growing up I was a part of the Success Program in high school, a program that was for students that needed a little push to ensure that they graduated. During this program, I was introduced to different networking and professional skills. I had teachers that went the extra mile to help me learn how to study best and how to take tests. If it wasn't for this program, I probably wouldn't be in college today which is exactly what access, and inclusion is. Access and inclusion isn't just having people in the room, but it's making sure you're giving them the elevation they need. See, in high school, I didn't need to be another student in another classroom. I needed mentors that could teach me how to balance work and school and who could help me see all of the potential I had. Because of my experience in high school, it has instilled different values such as service and equity for all in me.
"The mission of SGA is to advocate for student opinion, but what helps us advocate is to understand the different needs of others."

Since I've been at JMU, I have joined different organizations that help see the need for access for others. One main organization that has helped me work towards this goal is SGA. The mission of SGA is to advocate for student opinion, but what helps us advocate is to understand the different needs of others. When we advocate it's important that we go beyond just meeting people where they are. We have to understand what different barriers they have compared to others and what we can do to help alleviate that. You have to understand that everyone has a different experience so you can't generalize or assume one's thoughts behind their opinion. This is essential as a journalist as to take in consideration when shedding light on others and their community. Sometimes some hear a story and assume that for the rest of the community. But access and inclusion is different for everyone and their needs. This summer, I was able to put this in practice while being an OPA. Though everyone was a first year at JMU, every single person needed something different.

Something that really expanded my appreciation and love for diversity and collaboration with others was being an Alternative Spring Break Leader and now an Alternative Weekend Break Coordinator. By being an ASB leader, I was able to expand my thoughts past my own experience as a minority. I started to think about others in their communities and how, though I was experiencing my own obstacles, I also had some privilege that others didn't. What helped me understand this was leaving my own community, and experiencing another while having humility.
---
At the Forefront: Making a Difference

Task Force on Inclusion Report

In the 2017-2018 academic year, President Alger announced the establishment of The Task Force on Inclusion.  Four working groups were charged to research and report on issues relating to the institution: employee climate, classroom inclusivity, history and context, and student campus climate. Jennifer Phillips and David Owusu-Ansah chaired the completion of the Task Force's work, which included a final report submitted to President Alger and the Senior Leadership team in the summer of 2019.
Abbreviated highlights of the final report provided to President Alger, with recommendations from each working group, are now available to the public for review. Click here to read the document.
---
The Importance of Diversity in Higher Education - CFI Podcast

Recently Art Dean and David Owusu-Ansah, both from the Office of Access & Inclusion, sat down with Kristi Lewis of CFI to discuss the importance of diversity in higher education and at JMU. Hear their insights on JMU initiatives including grants, faculty hiring, climate studies, community outreach, and diversity resistance in this 16 minute CFI Teaching Podcast.
---
Computer science students participate in diversity celebration
Nine computer science students attended the 2019 Tapia Conference to explore, network, and promote diversity in technology.
---
Professor McKay featured in adaptive sports newsletter
Kinesiology professor and Provost Curriculum Grant winner Cathy McKay was featured in the "Research Highlight" section of the North American federation for Adapted Physical Activity bi-annual newsletter. Cathy enjoys weaving components of diversity, tolerance, and disability awareness into her courses through critical content and engagement experiences. Learn more about Cathy in the newsletter
---
Now Accepting Nominations

Compass Awards
The Compass Award recognizes an individual or groups' demonstrated outstanding contributions to diversity and inclusion at JMU. The award may be given to any member of the JMU community. Students, faculty, staff, or groups may be nominated for changing the course of diversity and inclusion at JMU in any of these four award categories: 
Visionary – forward thinking, innovative, creates new programming or progressive initiatives
Leader – mentoring, guiding, facilitating, influencing
Advocate – providing a voice for an underrepresented person or group – site examples        
Catalyst – causing transformative activity or understanding between 2 or more persons, precipitating change
Nomination Deadline: February 18th
Woman of Distinction Awards
Who is a woman of distinction? She is a woman who inspires us through her dedication and innovation; her exemplary leadership and mentoring; her commitment to enhancing gender equity and inclusion. A woman who possesses passion for the people and places making up her everyday life, who breathes life and energy into our community – this is a Woman of Distinction.  Is there a woman like this in your life?  Then nominate her today for the 2020 Woman of Distinction Award! 
Nomination Deadline: Friday, February 7

Woman of Distinction Nomination Form
Award recipients will be recognized at the Diversity Conference, March 18th. Nominate today!
---
... and engaging views since the last revolution of The Beacon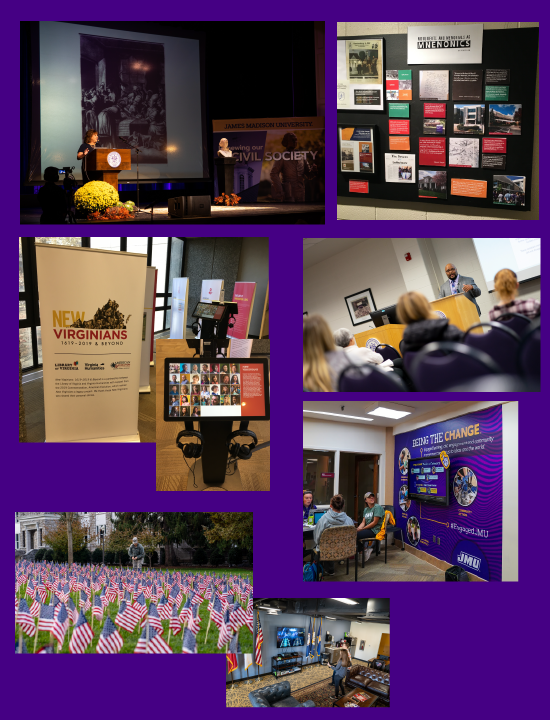 Above: Rosemarie Zagarri, Black Studies and Black Spaces exhibit, New Virginians exhibit, McKinley Melton, Veterans Day Flag Memorial on the Quad, Center for Student Veterans, Carrier Library Engagement Hub.