Computer Science
Professor awarded Fulbright Scholarship to support university in Chile
---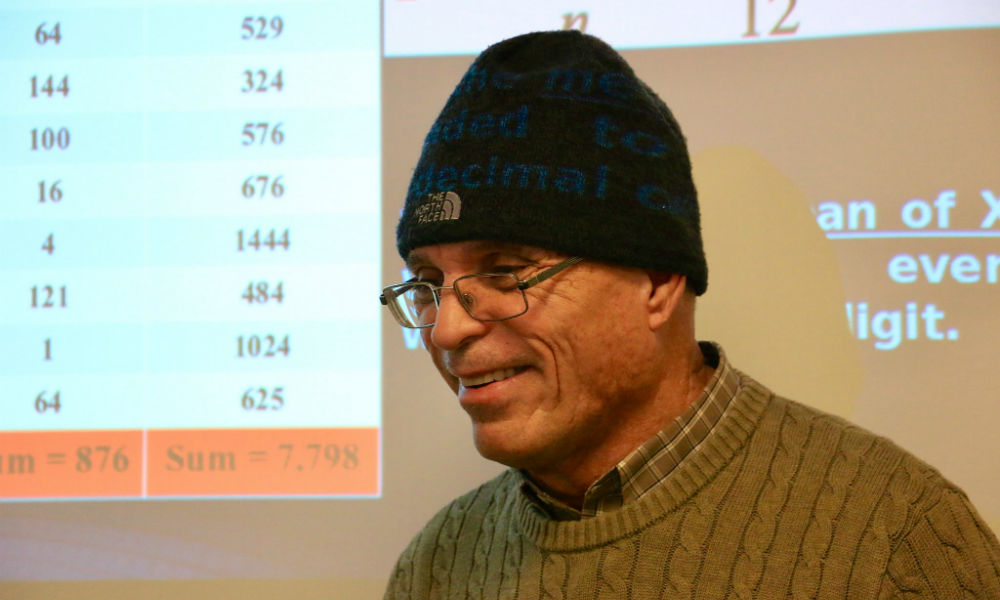 By Laura Mack, Creative Services
Ramon Mata-Toledo, professor of computer science, won a Fulbright Distinguished Chair Award to work in partnership with Adolfo Ibanez, a private university in Chile. He will establish a discrete mathematics and data science program there, beginning in March and concluding in June 2018.  
The Fulbright Distinguished Chair Award, which is part of the U.S. Fulbright Scholars Program, recognizes about 40 professors annually who are considered to be outstanding lecturers as well as researchers. Recipients teach and conduct research abroad, with projects lasting between a semester and a full academic year. Mata-Toledo hopes to determine the content of the discrete mathematics and data science program, while simultaneously teaching related classes that are being offered for the first time at Adolfo Ibanez.
Fulbright scholarships are among the most competitive to obtain in the world, extending about 8,000 grants annually to students, scholars and teachers to conduct research or teach abroad. To qualify for the Fulbright Distinguished Chair Award, Mata-Toledo had to demonstrate excellence within his field – having published six books – and a highly successful teaching career, for which he has been recognized through various awards during his time at JMU, including Outstanding Teaching Award, Diversity Enhancement Award, All Together One Award and a Madison Scholar Award.
The purpose of the Fulbright Program is to connect the United States to countries around the world, facilitating an exchange of knowledge provided by visiting scholars at home and abroad. Professors like Mata-Toledo are able to provide expertise to universities struggling to establish connections necessary to the development of new academic programs. "I, in particular, know some of the needs of these South American countries, because I am from Venezuela," explained Mata-Toledo. "They don't have the resources that we have here – we are blessed. We can go to a library and request a book. I requested a book I had been looking for a while, and our library brought it from Spain. They don't have access like that elsewhere."
Building a program from scratch at an international university does not come without its challenges. Most Fulbright scholarships require applicants to speak the host country's language. Although Mata-Toledo speaks Spanish and English, he has been working to brush up on computer science terminology in Spanish because he has only taught that particular class in English.
Additionally, he will be traveling between two of Adolfo Ibanez's sites – the Vina del Mar campus and the Santiago, capital of Chile, campus – once a week to teach and develop the curriculum for the program. It is a three-hour commute by bus.
Despite the logistical challenges of this journey, Mata-Toledo looks forward to founding and strengthening ties between universities globally. "I'm interested in being an intermediary between people at JMU who want to collaborate with Adolfo Ibanez, and between those at Adolfo Ibanez looking to make connections with JMU," he said. Mata-Toledo takes particular care to foster support for international education at JMU. He has been involved on collaboration agreements between JMU and four different universities abroad. "If it were up to me, this hall would look like the United Nations," he said, smiling and gesturing to the corridor outside his office.
While much of his time will be spent developing the content and structure for the new discrete mathematics and data science program at Adolfo Ibanez, Mata-Toledo will still be doing what he loves the most. "It's is the best job there is – teaching," he said. "My intention is to help [Adolfo Ibanez] as much as I can. That's what the Fulbright program is all about."
Read more about how James Madison University continues to be a top producer of Fulbright scholars by the U.S. Department of State's Bureau of Educational and Cultural Affairs for master's-level institutions. 
Published: Tuesday, February 13, 2018
Last Updated: Sunday, June 2, 2019