//www.jmu.edu/_images/cob/page-headers/cob-enews-header-2000x666.jpg
College of Business eNews: February 2023
College of Business
College of Business eNews: February 2023
---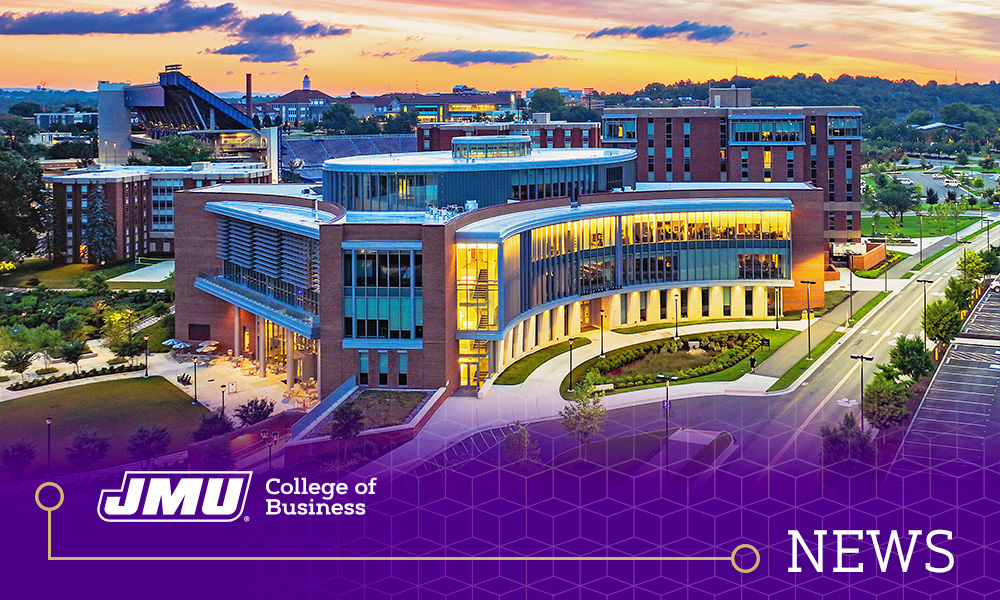 Featured Story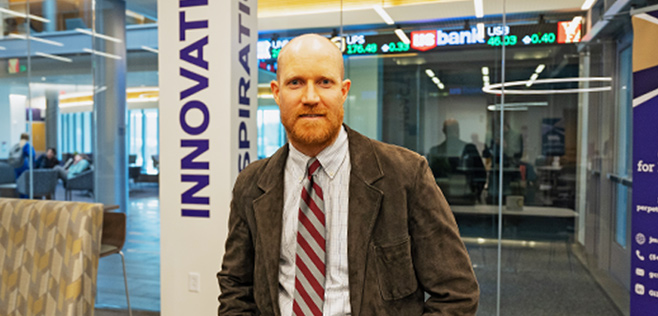 Business ambitions are anything but minor to this entrepreneur
Robert Curtis is a non-traditional student who's unlocking the business potential of a marriage between his non-business double major and the entrepreneurship minor. Read More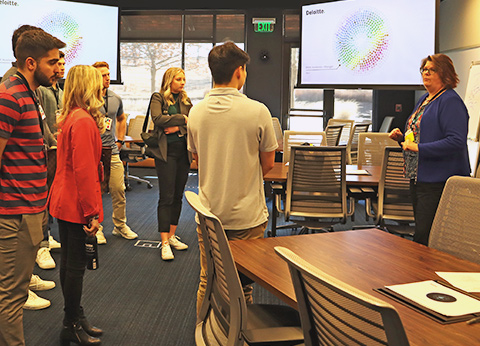 Winter session road trip a perfect blend of learning and leisure
"The classroom was everywhere" when 10 CIS/BSAN majors and their instructor waltzed across Texas during the Winter Session in what they describe as a "perfect blend of learning and exploring." Read More
Dukes visit D.C.
The Office of Professional Development and Engagement hosts two Career Trek's each year, giving students the opportunity to hone their professional presence, network with alumni and explore their post-graduation options. Over winter break, CoB students had a chance to explore their options in Washington, D.C. Read More
Financial wellness
Professor of Finance, Jason Fink, has been conducting research in his field for over 20 years and has reflected on his years of scholarship to share a few of the lessons and insights learned on personal finance and investment issues. Read More
The passing of a legend
It is with great sadness that we note the passing on January 10 of our colleague John Barkley Rosser Jr. He joined the James Madison University faculty in 1977 as a professor of Economics, and was widely known for his pioneering work on complexity, chaos theory and speculative bubbles. Enjoy a profile of Barkley in the Winter 2022 issue of Madison Magazine: Read More
Upcoming Events
CHOICES Admitted Student Open House (February 18, March 31, April 14)
Rainey-Shepard Business Plan Competition (March 24 at 3:00 p.m.)
Graduate School Commencement (May 11 at 3:00 p.m.)
Student Awards Ceremony (May 12 at 3:00 p.m.)
College of Business Undergraduate Commencement (May 13 at 5:00 p.m.)
Hours of operation:
Mon - Fri: 8 a.m. - 5 p.m.