Office of the Provost
DMA soprano shines as a performer and teacher
---
By Alyse Lehrke, Strategic Leadership doctoral student at James Madison University
Katie Sullivan's love for artistic performance began with the dance classes and piano and voice lessons she took as a child growing up in southern California. Now, as a Doctor of Musical Arts student at JMU, Sullivan is pursuing her passion and expanding her artistry through rigorous academic studies and practical experiences. She described her pursuit of music this way, "Music is a hobby that becomes your career."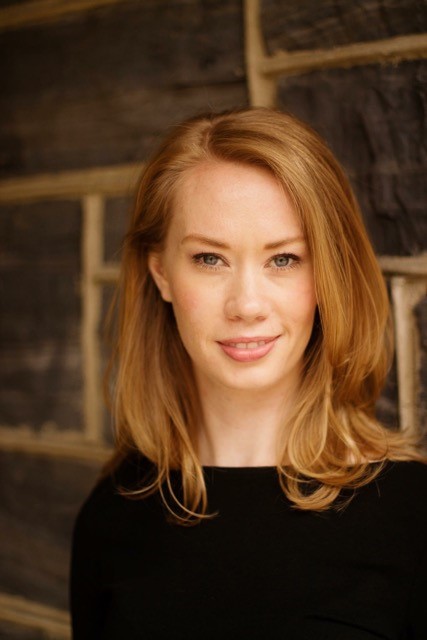 In her early college days, Sullivan taught dance while pursuing studies in vocal performance. After earning her bachelor's and master's degrees in voice performance from California State – Long Beach, Katie and her husband made the move to Harrisonburg, Virginia so Katie could join JMU's doctoral music program, with a concentration in voice performance, pedagogy and literature.
Sullivan explained that there are many musical arts programs available, but JMU's program offered the rare blend of performance and pedagogy. She wanted to hone her skills as a performer while also developing her ability to be an outstanding teacher. After a conversation with the director of the voice program, Kevin McMillan, she knew this was the right program for her.
Now in her second year, Katie has been most impressed by the way her professors, and particularly her mentor Dr. Dorothy Maddison, invest in her. For example, for Sullivan's spring recital she performed a one woman opera using Dr. Maddison's living room furniture for her set. Katie described the way Dr. Maddison's investment in her extends beyond helping her polish her vocal skills, emphasizing ways her mentor creates opportunities for growth and provides tangible resources for success – like furniture for her recital. Maddison is equally pleased to share her knowledge with rising stars like Katie, saying, "As her teacher, it is a great joy to know that the professional and pedagogical knowledge that others have passed on to me will be shared with future students of singing by Katie."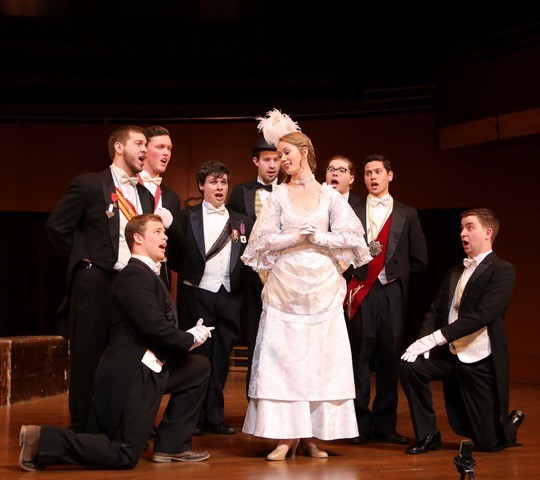 During her first year, Katie has accomplished a lot. In addition to presenting Francis Poulenc's La Voix Humaine, a one-woman opera, in the spring, she won JMU's Concerto Aria Competition with her performance of Richard Strauss' Four Last Songs and played the title role in JMU Opera Theater's spring 2016 production of The Merry Widow. She also had the opportunity to teach an undergraduate music appreciation class.
Maddison described the way Sullivan moves between performer and teacher roles by saying:
"As a performer, Katie has tackled professional level tasks with ease, including complex opera roles and as a finalist in the National Association of Teachers of Singing competition this year in Chicago.  She is organized and methodical in her work, and gets a lot done efficiently while bringing passion and commitment to her teaching.  My own students love having contact with her in my studio, and she does a superb job of mentoring the undergrads in our program and portraying a positive role model for them." 
The teaching opportunity stretched Sullivan's skills as she made decisions about what concepts to cover and how to engage students with diverse musical knowledge and skill levels, hoping to spark their interest in music. This fall, she is tackling a new challenge as the assistant director of an opera production, which is giving her insight into the managerial side of performance. Reflecting on her journey so far, Katie said, "It is the culmination of these experiences and the support of faculty to make the program what I need it to be that is preparing me as a diversified, well-rounded professional."
As her journey at JMU continues, Sullivan is excited about what the future holds for her as an artist, performer and teacher. She wants to use her skills as a singing actress to "interpret the human condition – teaching people about people," she said. She also hopes to develop an anthology for novice voice teachers that will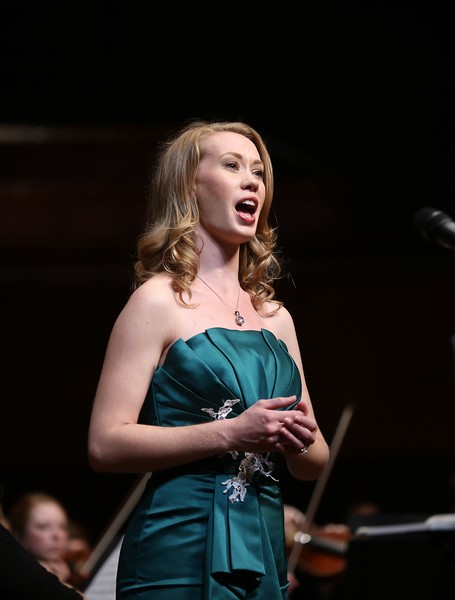 offer practical guidance, techniques and repertoire suggestions. She envisions the anthology as a resource for voice teachers offering instruction outside their normal range – such as a soprano teaching a tenor. After graduation, Katie's dream is to audition for many kinds of stage work, including opera, musical theater, plays and the screen, while continuing to inspire music students with her own love for the musical arts.
Katie expressed gratitude for the amazing opportunities she has had at JMU and credited her graduate student colleagues for keeping her grounded and offering encouragement and support along the way. "It is easy to get unfathomably overwhelmed," she explained, "but the process is so rewarding. You just have to look for the value in everything." The classes and experiences, teachers and classmates are all coming together to make her the well-rounded artist Katie is working to become.
Published: Tuesday, November 1, 2016
Last Updated: Thursday, January 4, 2018