Ending veteran homelessness
ROTC graduate, ex-Army helicopter pilot leads Operation Renewed Hope Foundation
Featured Stories
---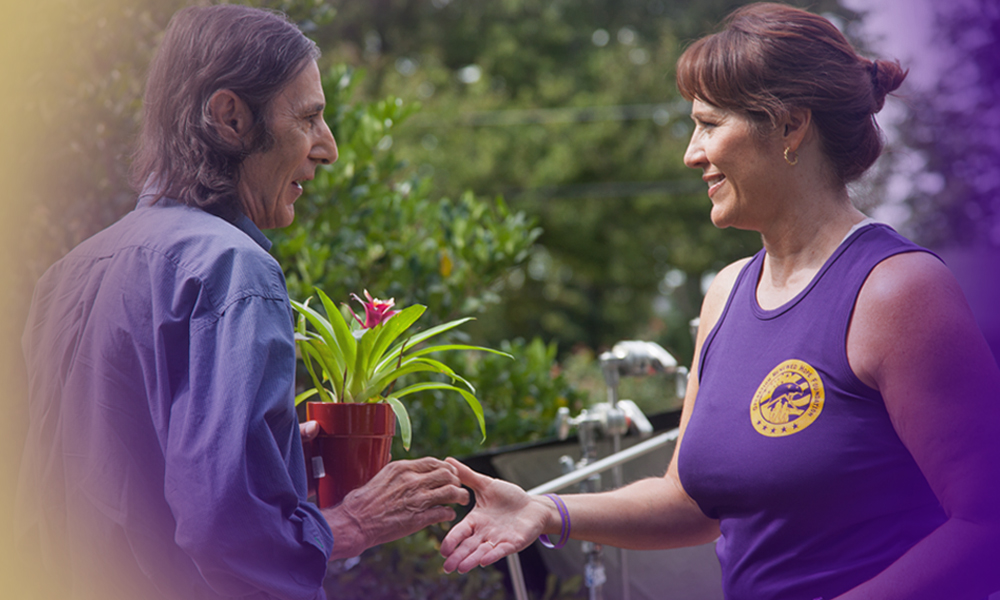 SUMMARY: Deborah Snyder ('87), a former Army helicopter pilot, is helping secure stable livelihoods for veterans experiencing homelessness through her nonprofit, Operation Renewed Hope Foundation.
---
The colors purple and gold hold a double meaning for retired Lt. Col. Deborah Snyder ('87). They are a reminder of her undergraduate years at JMU, where she majored in Political Science and was a member of the Army ROTC program. The pair of hues also influenced the establishment of her nonprofit, Operation Renewed Hope Foundation, which provides quality housing and supportive services to Veterans experiencing homelessness in Northern Virginia and the Washington, D.C., metro area.
At ORHF, purple is the one color that represents all the U.S. Armed Forces — Army, Navy, Air Force, Marine Corps, Coast Guard and Space Force — and gold, Snyder said, "represents the generosity of the community helping to get these Veterans and their families out of homeless situations." 
After a two-decade career as an Army helicopter pilot, which included a deployment on her 25th birthday to Saudi Arabia and Iraq in defense of Kuwait during the Gulf War, Snyder intuitively heeded the call to Be the Change. Having transitioned to a program analyst for the Department of Defense, Snyder would run into homeless Veterans on her daily walks to work, blocks from the Pentagon. "In this day and age, how can we have any anybody homeless, honestly?" the decorated combat Veteran thought. "We shouldn't have anyone homeless, let alone Veterans."
"When you're in the military, you're used to taking care of soldiers. So ORHF is really an extension of that."
— Deborah Snyder ('87)
Snyder talked with other aviators, friends and family and decided to do something about it. With a master's degree in military studies from the Marine Corps University and no experience in the nonprofit sector, she created Operation Renewed Hope Foundation in 2011. Since then, the charity has helped more than 1,300 Veterans and their families get into or stay in housing. 
"When you're in the military, you're used to taking care of soldiers," said Snyder, president and CEO. "So ORHF is really an extension of that."
For Veterans experiencing homelessness, a safe shelter and stable livelihood can mean the difference between life and death. "We've had many Veterans who have said that if it weren't for our organization, they wouldn't be here," Snyder said.
ORHF is comprised of an 11-person team — many with military experience — that covers eight zones, or continuums of care, in the region. They stabilize or place 80 to 100 Veterans each year in permanent housing.
In May, at ORHF's annual fundraising event — the Purple and Gold Gala — a Veteran told his story of desperation turned to hope. He was living on the street, contemplating whether to take his life, when a case worker helped him secure an apartment. From there, he became a manager at a Whole Foods supermarket, and "now he's a manager in a human-resource company doing very well," Snyder said.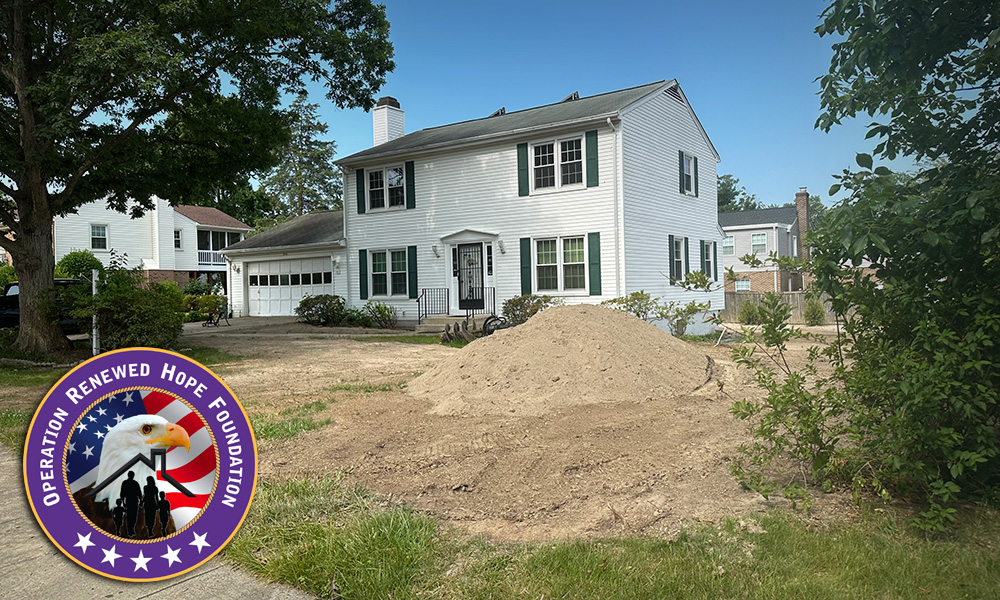 Due to the hazardous experiences that some military personnel face — often at a young age in a short period of time — crossing the bridge between active duty and civilian life can be challenging, especially if post-traumatic stress disorder or other disabilities are factors. The majority of Veterans who ORHF assists identify as male, but female Veterans usually need greater help, Snyder noted, in the form of child care and finding higher-paying jobs.
"If I could wave a magic wand," Snyder said, "people departing active duty would not be able to leave until securing a similar-paying job on the other side. They wouldn't be getting out, separating from service, then six months later, they've run out of their life savings.
"The military offers transition assistance, but it's not good enough," she said. "We need better programs. We shouldn't have homeless people in the United States of America with the resources that we have."
In addition to the gala, ORHF hosts golf tournaments to raise funds to purchase and renovate homes, and subsidize application fees, security deposits, rent and other financial needs. "We make housing affordable so that Veterans aren't paying more than a third of what they're making, which could be zero," Snyder said. In the future, she hopes to be able to sell the homes to Veterans at below-fair-market value. The end goal is self-sufficiency and being able to give back, she added.
Although ORHF is one of the smaller housing nonprofits in the area, it is uniquely Veteran-led. "The fact that many of us are Veterans makes a difference," Snyder said, "because I believe the Veterans feel more comfortable." Additionally, the organization's case managers travel directly to Veterans in need; they're not required to visit the Alexandria office for processing and intake, making aid more accessible to Veterans without transportation.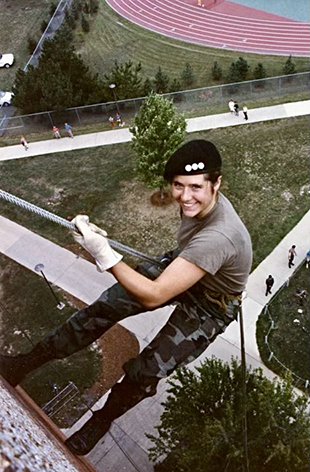 Snyder's favorite Madison memory was rappelling off Eagle Hall. She appreciates her Army ROTC scholarship for giving her discipline in school, developing camaraderie with peers and preparing her to lead. Her twin sisters, Joy and Judy ('92) Satterfield, also attended the university.
For students interested in a military career path, Snyder encourages them to "just do your best — relationships are everything. Always treat people well. Whether they are a private or a general, you need to treat them with respect."
Snyder also believes service to country is important. "Especially nowadays, less than 1% of our citizens serve in the military," she said. "Veterans Day, to me, is about honoring a collective group of people who put their country before themselves."
Veterans Day can be traced back to 1919, when President Woodrow Wilson declared Nov. 11 Armistice Day, commemorating the end of World War I. For Snyder, observing this special day is a way to remember the sacrifices made by military families, too — "something that we should be very grateful for," she said.
Snyder doesn't take for granted her fortunate position to serve those who served. "When I wake up or go to sleep at night, with roof overhead, I look up and I see the ceiling. I don't see the inside of a car or underneath a bridge. I have a family, that if something happened to me, I could lean on them and not everybody has that, so it is a privilege for all of us to help other Veterans get back on their feet."
---
Dukes interested in devoting their time, talent or treasure to Veterans impacted by homelessness can call or text Operation Renewed Hope Foundation at 703-887-8117 or connect through email: info@orhfoundation.org. The organization welcomes a variety of volunteers, ranging from help at fundraisers to raking leaves at its housing properties.