News
Spring Update - April 2014
---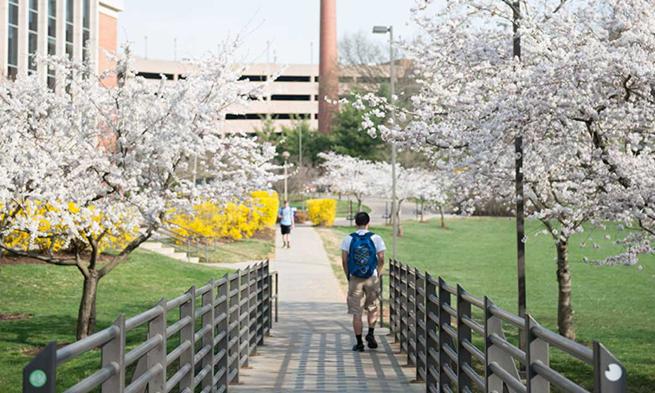 We have had an exciting year at James Madison University, and we are enjoying the signs of spring all around us after an exceptionally long winter. I want to share my most sincere thanks to the Facilities Maintenance, Public Safety and Dining Services employees who worked long hours to keep our campus and students safe throughout this tough winter. Your hard work is deeply appreciated.
As the academic year draws rapidly to a close, we wanted to share an update with you on recent developments at JMU:
Strategic Plan Implementation
Our new vision statement and strategic plan were adopted by the Board of Visitors at its January meeting, and since tHat time the academic and administrative units all across campus have been developing objectives for the coming year to implement our plan. Our bold new vision calls for the university to be the national model of the engaged university: engaged with ideas and the world. We have been focusing on several interrelated facets of engagement to bring this vision to life: engaged learning, community engagement, and civic engagement. Here is a brief description of each of these concepts:
Engaged learning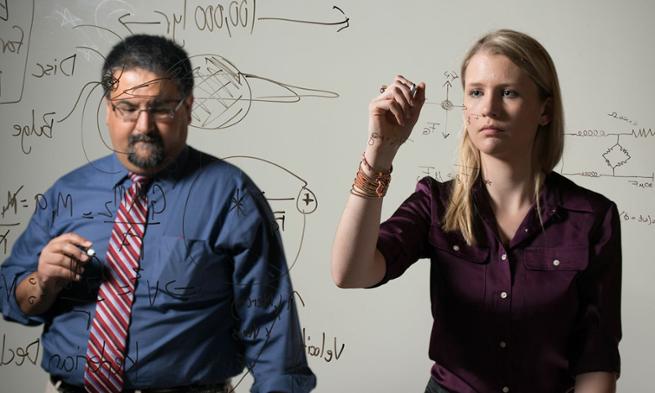 Developing deep, purposeful and reflective learning, while uniting campus and community in the pursuit, creation, application and dissemination of knowledge.
As we implement the new strategic plan, we will seek to strengthen high-impact learning practices across the entire curriculum (e.g., we are working on plans to increase undergraduate research opportunities, study abroad participation, and internships).
Community engagement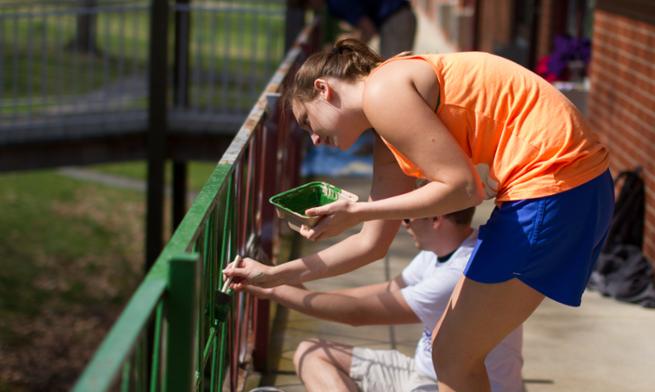 Fostering mutually beneficial and reciprocal partnerships ranging from local to global, that connect learning to practice, address critical societal problems and improve quality of life.
A great example of our community engagement occurs each year through the Alternative Spring Break trips, in which students (as well as faculty and staff) engage in community service around the commonwealth, nation and world. This year 330 individuals participated in 31 separate trips and contributed 7,361 total hours of service. We will continue to expand this program as we seek meaningful ways for students to engage with the world around them during spring break.
Saturday, April 12, 2014 is a shining example of our engaged community. On this day alone, JMU participated in The Big Event, Madipalooza, Spring Football, and Relay for Life. These events demonstrate that we are committed to a holistic educational experience.
Another exciting new program exemplifying our commitment to community engagement is the Valley Scholars Program, which we will pilot in fall 2014. Through this program, JMU will work with school districts throughout the Shenandoah Valley to identify middle-school students with academic potential who come from first-generation and socioeconomically disadvantaged backgrounds. The university will work with these students and their support networks to help prepare them for college. Valley Scholar participants will be promised full scholarships to JMU if they are admitted. The initial pilot will include a total of 35 students from seven school districts. This ambitious program will require significant resources and planning. We look forward to sharing more news as the program develops.
Civic engagement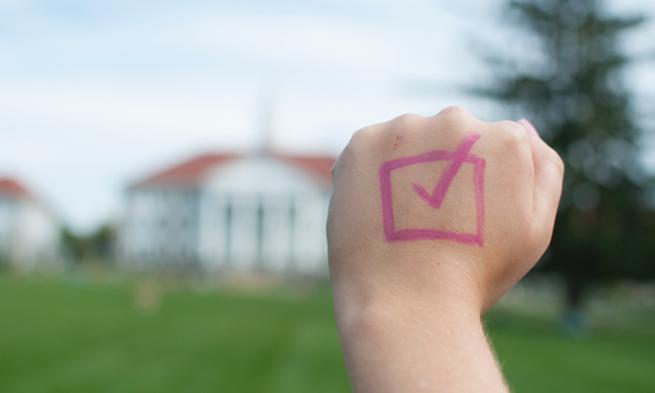 Advancing the legacy of James Madison, the Father of the Constitution, by preparing individuals to be active and responsible participants in a representative democracy dedicated to the common good.
The university continues to build on its educational partnership with Montpelier (the home of James and Dolley Madison), and is also exploring models of how to foster public service at the national level through collaborations with the Franklin Project and other partners. For more information see http://www.aspeninstitute.org/policy-work/franklin-project.
State Budget 
As of the date of this message, the Commonwealth of Virginia had not yet adopted a budget for the upcoming biennium. Salary increases and academic quality continue to be high priorities as we work with legislators. We hope to have a state budget soon so that we can plan accordingly, and set tuition and fees.
Academic Searches 
We are pleased to announce several appointments to senior leadership positions at the university after national searches for each position. 
Dr. Robert Kolvoord has been named as Dean of the College of Integrated Science and Engineering. Dr. Kolvoord has served JMU as a distinguished faculty member and in many administrative positions prior to being appointed as Dean.           
Dr. Yvonne Harris has been named Vice Provost for Research and Scholarship and will join us on July 1. Dr. Harris currently serves at Chicago State University as Associate Vice President, Office of Grants and Research Administration. She has previously served in the administrative positions of dean and department chair and as a faculty member in Biology and Biotechnology. 
Dr. Sharon Lovell has been named as the Dean of the College of Health and Behavioral Studies. Dr. Lovell is a faculty member in Psychology and has served as first the interim dean of the College of Integrated Science and Technology and most recently the College of Health and Behavioral Studies for the past 6 ½ years.
Commencement 
The universitywide commencement ceremony will be held on Friday, May 9 at 3:00 PM. Dr. Matt Wasniewski, Historian of the U.S. House of Representatives (and who received his undergraduate and master's degrees in history from JMU), will be the featured speaker at the ceremony. The graduate ceremony will be held on Friday at 10:00 AM. Each college will hold a ceremony on Saturday, May 10.
Academic Accolades
The Breeze
The Virginia Press Association named The Breeze the top mid-sized, non-daily newspaper in the state. The Breeze, the only student publication in a category that included more than three dozen professional papers, received the association's Grand Prize Sweepstakes for overall excellence in journalism and advertising.
JMU Debate Team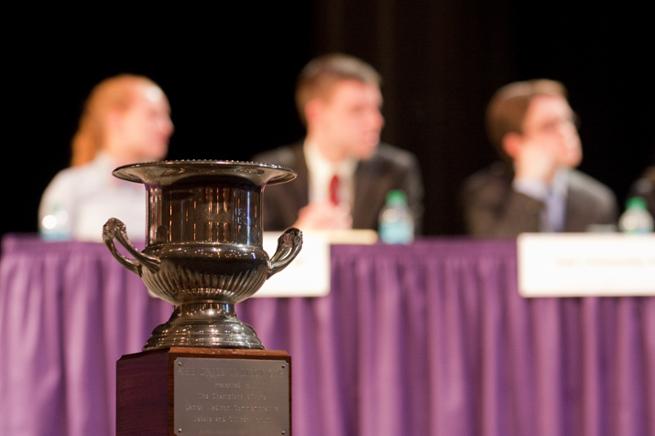 The JMU Debate Team finished 9th in the country, extending its run to top 10 finishes in five years. Additionally JMU was recognized as the top public debate program in the country. This award recognizes contributions towards civic engagement and democratic deliberation. JMU has received this recognition five of the past eight years. No other school has won the award more than twice. In addition to the team recognition, The National Debate Tournament selected Director of Debate Dr. Michael Davis as the recipient of the George Zeigelmueller Award. This award is one of two prestigious lifetime achievement awards given nationally each year. The other award, The Don Brownlee Award, was awarded to Dr. Davis last year. Only two other coaches have ever won both awards. In addition, Ellie Miller and Jacob Bosley were named to the All-American team that recognizes the top 30 debaters in the country. The future of the JMU Debate Program looks bright with only one senior graduating this year and a very strong recruiting class joining us in the fall.
Joe Balsamo Receives Barry Goldwater Scholarship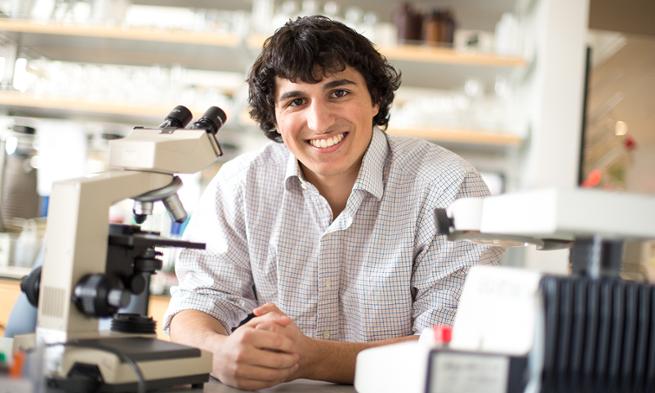 Joe Balsamo, a biotechnology student at JMU, received the prestigious Barry Goldwater Scholarship for Excellence in Education. The purpose of this program is to educate a continuing source of highly qualified scientists, mathematicians, and engineers by awarding scholarships to college students who intend to pursue research careers in these fields. Joe's career goals include pursuing an M.D./Ph.D. in Pediatric Cardiology, studying the cardiovascular system at the molecular level, and actively applying research in the medical field.
Suzanne Beeckler Named Virginia Nursing Student of the Year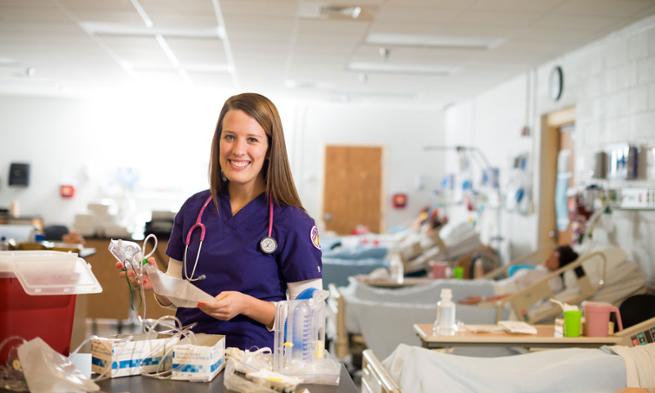 Suzanne Beeckler, the president of JMU's Nursing Student Association chapter, is the fourth JMU student in a row to receive the Virginia Nursing Student of the Year award. After graduation, Suzanne plans to work in neonatal intensive care before continuing her education to become a nurse practitioner.
Madison Vision Series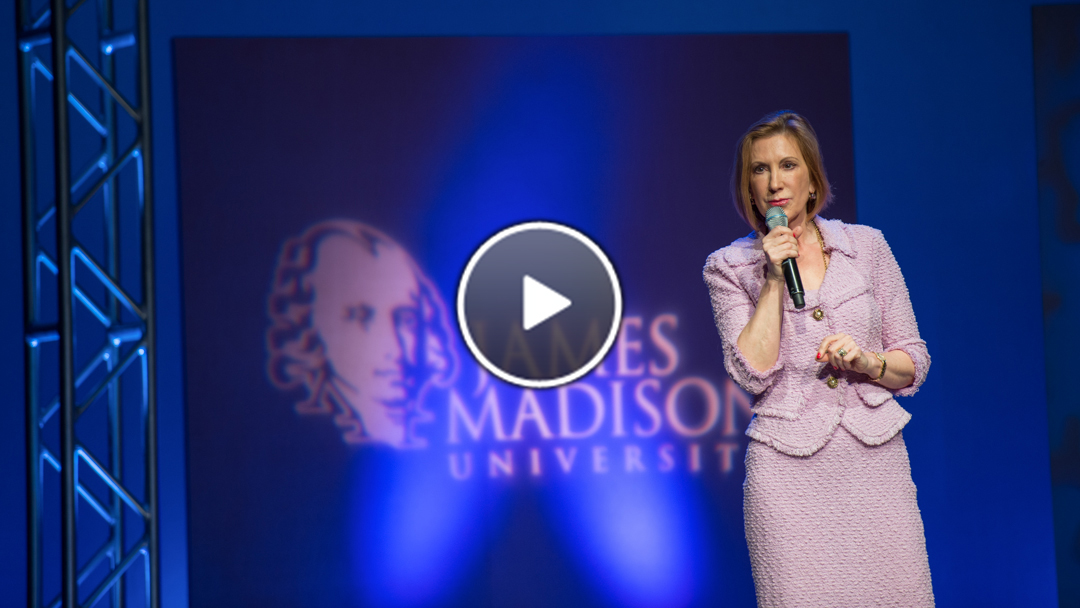 This semester has featured several speakers as part of our continuing Madison Vision Series, which shines a spotlight on some of the major issues and challenges facing our society. During Madison Week in March, we were delighted to welcome Kat Imhoff (president of James Madison's Montpelier), who gave a thought-provoking presentation about how James Madison used compromise to develop the structure for our Constitution and system of governance. On April 9, Board of Visitors member Carly Fiorina spoke about the Foundations of Ethical Reasoning. Her lecture attracted an audience of over 900 people, and more than 200 tuned in for the live stream feed for her deeply inspirational address. Carly's address is be posted at https://www.jmu.edu/president/mvs/. On April 30, Christopher Phillips, a renowned specialist in the Socratic Method and author of Socrates Cafe, will speak about civil discourse.
Upcoming Event at Library of Congress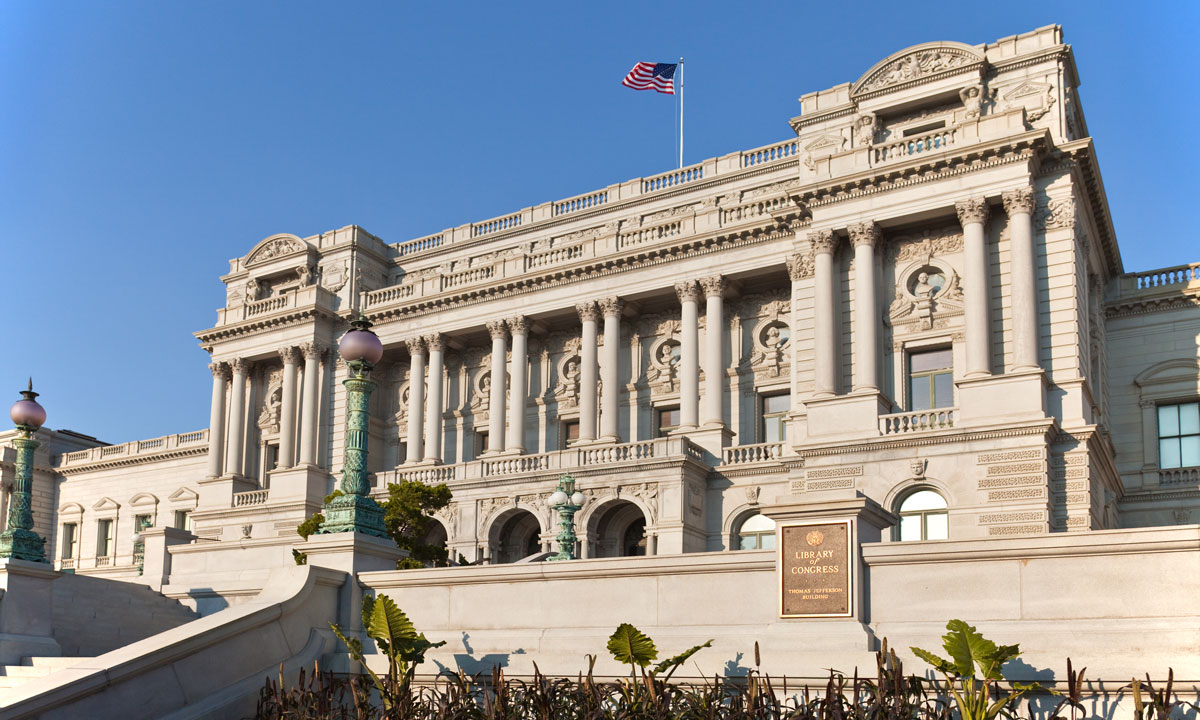 On April 24, the university will host a special alumni event at Madison Hall in the Library of Congress, where I will talk about the relevance of the legacy of James Madison to our institution and society.
Advancement Update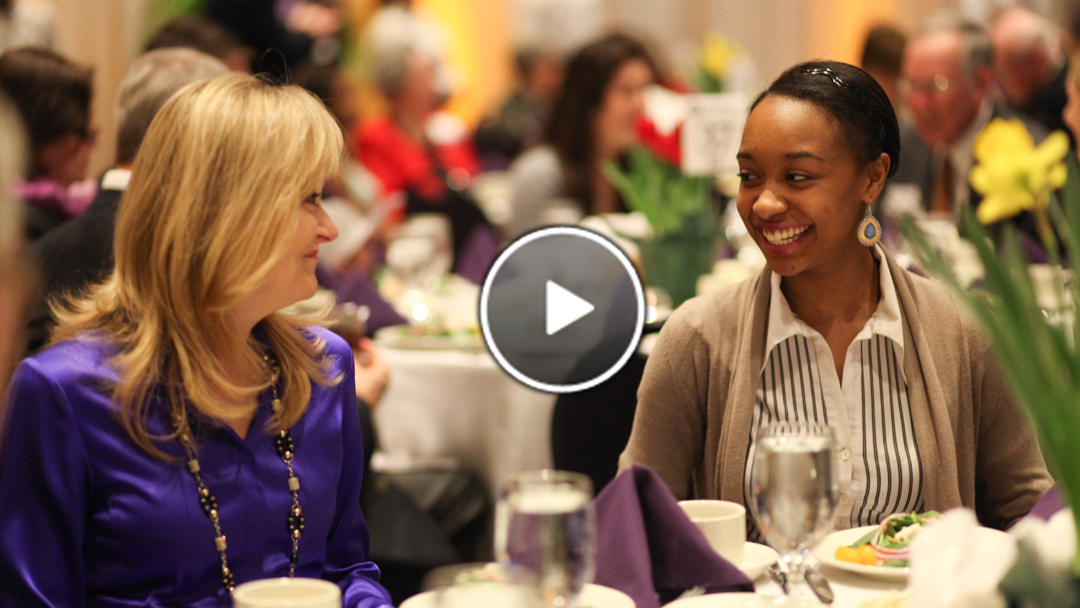 On March 21, we celebrated our annual Stewardship Luncheon. It is always a rewarding opportunity to connect donors with faculty and students who benefit from their generosity. You can view the video of the program.
This year the JMU Foundation Board renewed its partnership with the university, and together we are boldly pursuing the $100 million milestone for our university endowment  (currently at $74 million). Hundreds of individual endowments provide everlasting support for scholarships of all types  (merit, need-based, and athletic), as well as investment in our faculty through Faculty Support and Professorships. We are thrilled to join the JMU Foundation in pursuing this goal in advance of the Foundation's 50th Anniversary in 2019. With a combined approach of prudent investment and generous giving, we believe we are positioned for great success through our work together.
At the luncheon we were eager to share our bold new ambition for scholarships. Today we are able to offer scholarships to only 42% of the students who demonstrate need, and of those offered we are able to meet only 32% of their financial need. Our vision is to extend our scholarships to reach 50% of those with need and also to meet at least 50% of the need for those qualifying students—thus making the Madison experience affordable to those who belong here. We are hopeful that friends of the university will come together to make such scholarships possible with annual gifts and through the creation of scholarship endowments.
Finally, it was also meaningful to have one of our own staff members and her husband talk about how they had re-budgeted their personal finances in order to create a three-tiered giving plan to JMU. They were able make an annual gift, endow a scholarship and make a planned gift to support JMU. Their relationship to students, to JMU and to each other was a powerful demonstration of the passion we find in giving.
Centennial Scholars Program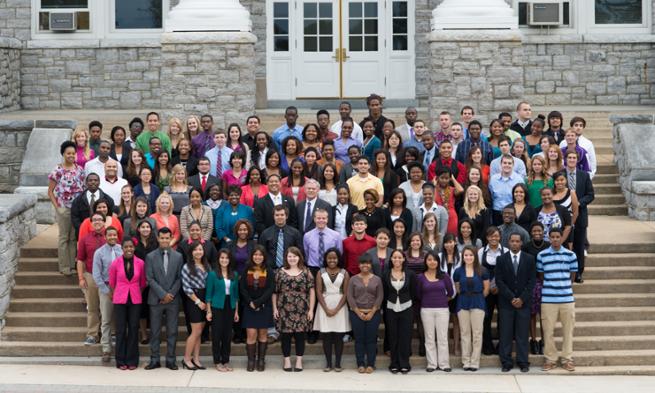 This fall we will celebrate the 10th year of the Centennial Scholars Program that provides access, scholarships and support to students from disadvantaged backgrounds. A total of 288 students have graduated from the program so far, and 179 more are currently enrolled. Two JMU families have supported this program by sponsoring a student, and additional funding comes from JMU as well as federal, state, and private sources.
Diversity Conference
The Diversity Conference Planning Committee will partner with the Center for Faculty Innovation to add a new component to May Symposium week – Diversity Conference Tuesday. This event for faculty and staff will offer many of the sessions originally slated for presentation at the March 17 Diversity conference (canceled due to adverse weather conditions). These sessions provide the opportunity to exchange ideas on diversity-related issues in teaching and other interactions with students. They also aim to help develop skills related to all forms of diversity in professional and personal environments.
Facilities Projects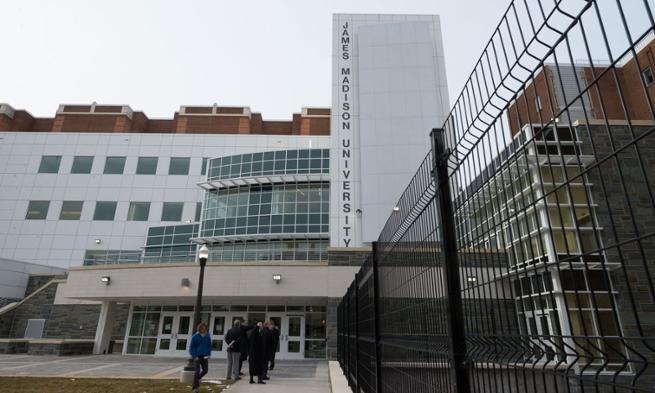 The new, state-of-the-art Student Success Center project is opening in phases (a renovation of the former Rockingham Memorial Hospital complex). The University Health Center opened in March, and other student support services will be opening over the summer. This facility is designed to be a collaborative, high-impact environment to support student learning, student health and student services. The space will house 20 different departments as well as meeting rooms and eight innovative and experiential classrooms. The Success Center is expected to achieve the U.S. Green Building Council's LEED Gold Certification, continuing JMU's commitment to environmental stewardship and sustainability. The university has renovated and moved into our leased portion of the historic Ice House in downtown Harrisonburg. The 28,000-square-foot facility is home to Outreach and Engagement, University Marketing and Branding, the Small Business Development Center and several other College of Business outreach and grant programs. The theme of this building is "Cool Place, Hot Ideas," and it presents an unprecedented opportunity for collaboration and engagement with the local community.
Athletics Updates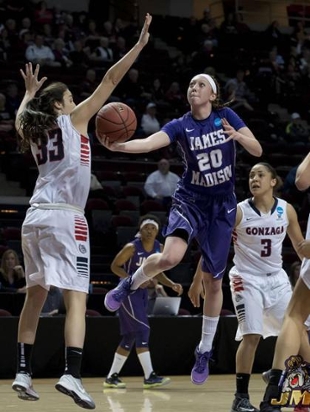 The women's basketball team had a remarkable season that included Colonial Athletic Association (CAA) regular-season and conference tournament championships, as well as a first-round win over a ranked opponent in the NCAA tournament (the team's first NCAA tournament victory since 1991). CAA honors went to Kirby Burkholder (Player of the Year), Nikki Newman (Defensive Player of the Year), and Kenny Brooks (Coach of the Year). 
The women's swimming and diving team had its third ever NCAA participant and first ever swimmer qualify for the NCAA championships (senior Shannon Dubay). Three JMU divers qualified for the NCAA Zone A Championships (redshirt-freshman Taryn McLaughlin, freshman Olivia Lehman, and sophomore Carly Alexander).
The women's softball team has had a terrific season to date, including winning the Rainbow Wahine Classic in Hawaii with a victory over then-No. 2 Oregon. JMU then came home and swept defending CAA champion Hofstra in a three-game series to open conference play.
Conference Affiliation Discussions
The topic of athletics conference membership continues to be on the minds of many of our constituents. As we plot our course through a constantly shifting landscape, we remain committed to thoughtful and open communication.
We are well aware of the changing scene within our conference as well as nationally. In response, we have engaged in a rigorous analysis of our athletic profile within the context of our strategic planning process. This process, resulting in The Madison Plan, confirmed our institutional core values: Academic Quality, Community, Diversity, Excellence, Integrity and Student Focus. Further, we determined that any new conference membership opportunity must align with the following guiding principles and criteria: academic profile and fit, university culture, student and student-athlete welfare, financial impact and sustainability, competitive balance, and geographic footprint. Feedback received from the JMU community and its many constituencies through extensive and thoughtful dialogue supports these values and principles, and we will use them as criteria for all future decisions, including those involving athletics.
Consistent with these values and principles and the ongoing issue of conference alignment, JMU will not pursue or accept an invitation from a conference that does not meet our criteria. If we do receive an offer consistent with our established values, we are prepared to review it and make a recommendation to the Board of Visitors. This process is ongoing and will require continued support on the part of the university, students, faculty, staff, coaches, alumni, and fans.
In the meantime, we are enjoying the close of our spring sports season and looking forward to an exciting new year in 2014-15 across our entire athletics program. 
As you can tell, it has been an eventful year at JMU. JMU is clearly on the move, and we are excited about the future as we continue to dream big together. Thank you all for being part of the JMU community!

Jon Alger, President