Science and Technology
Collaborative science
---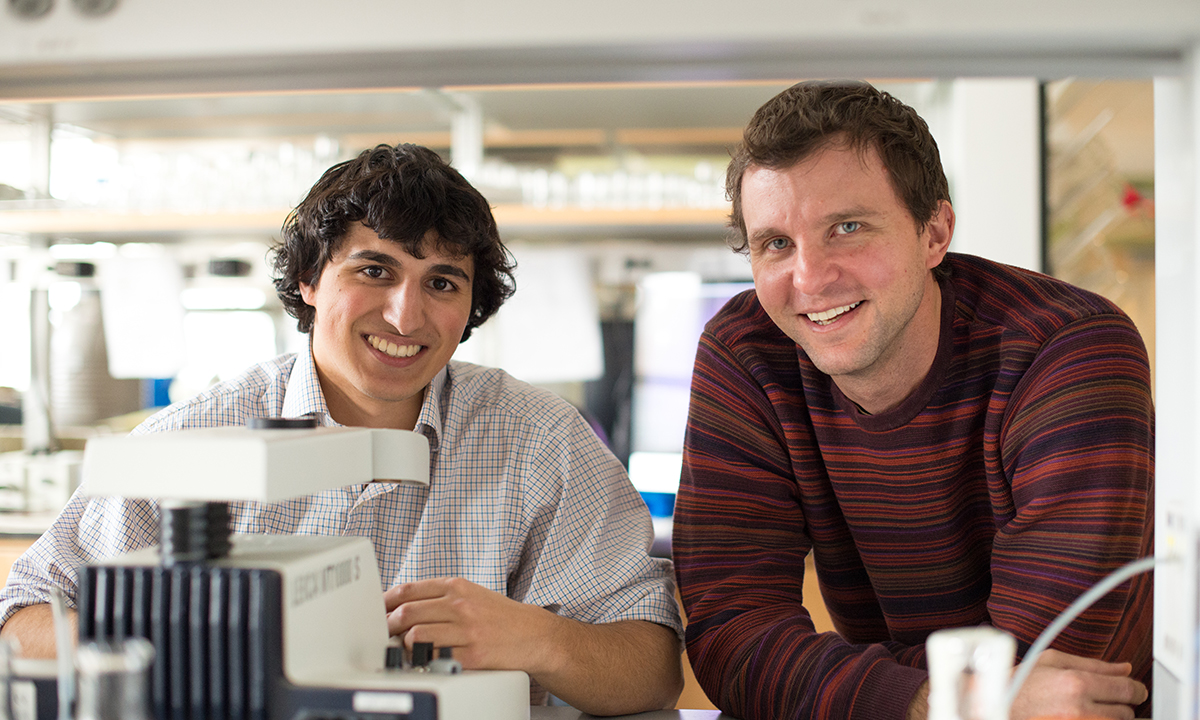 Honors student Joe Balsamo conducts cutting-edge research on the development of the auditory system
By Martha Graham
Joe Balsamo looks at science as a team sport. And next summer, he will team up with a lab at the University of Virginia to conduct cutting edge research into neuronal signaling mechanisms.
The junior biotechnology and pre-med major, who grew up in New Jersey playing hockey, is the recipient of the 2013 Hillcrest Research Scholarship. The scholarship provides $5,000 for an Honors student to conduct an off-campus summer enrichment experience following the junior year.
With his scholarship stipend, Balsamo will assist in the lab of Dr. Christopher Deppmann, assistant professor of biology at U.Va. Balsamo will use microfluidic devices to study neuronal interaction in vitro. What he learns he'll bring back to JMU — like any good team member would do.
"My part," he says, "is to learn as much as possible and bring that experience back to Dr. Gabriele's lab. Science is about collaboration," Balsamo says, "and this experience is a win-win for everyone."
"If we can figure out how hearing develops, we can discover ways to better address hearing deficits and hearing loss."
Being a leader in lab and working with biology professor Mark Gabriele, Balsamo has found the direct mentorship he desired in his undergraduate experience and values the open sharing of ideas and "back and forth" discussions about science.
"Part of being a leading researcher is being proactive to learn new techniques, and to then share that knowledge openly with others," Balsamo says he learned from Gabriele.
Balsamo currently spends up to seven hours a week in the lab where Gabriele studies the development of the auditory system prior to the onset of hearing in mice. "My research project," Balsamo says, "specifically deals with connections between the auditory system and the somatosensory [touch] system."
"If we can figure out how hearing develops," he says, "we can discover ways to better address hearing deficits and hearing loss."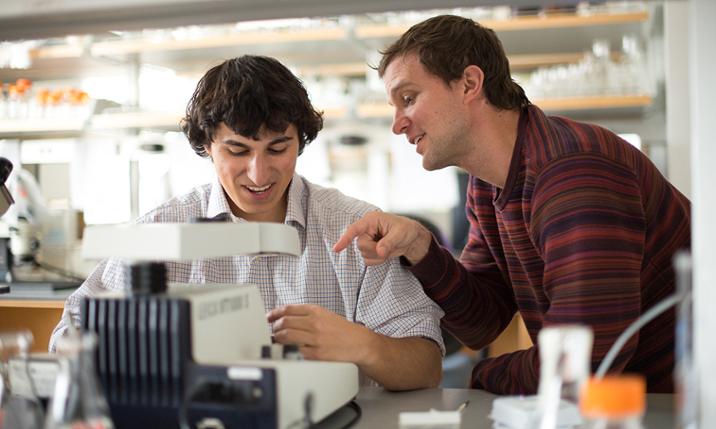 The kind of team approach to research requires good communication — something that Balsamo says can break down between medical practitioners and academics. He'd like to see that change, which is why his goal it to acquire both an M.D. and a Ph.D. Ultimately, he says, he would like to study pediatric cardiology.
But for now, he's focusing on what's just ahead — and what he can learn for his research team. His efforts have been recognized. Balsamo received a 2014 Goldwater Scholarship, awarded to students pursuing research as scientists, mathematicians and engineers.