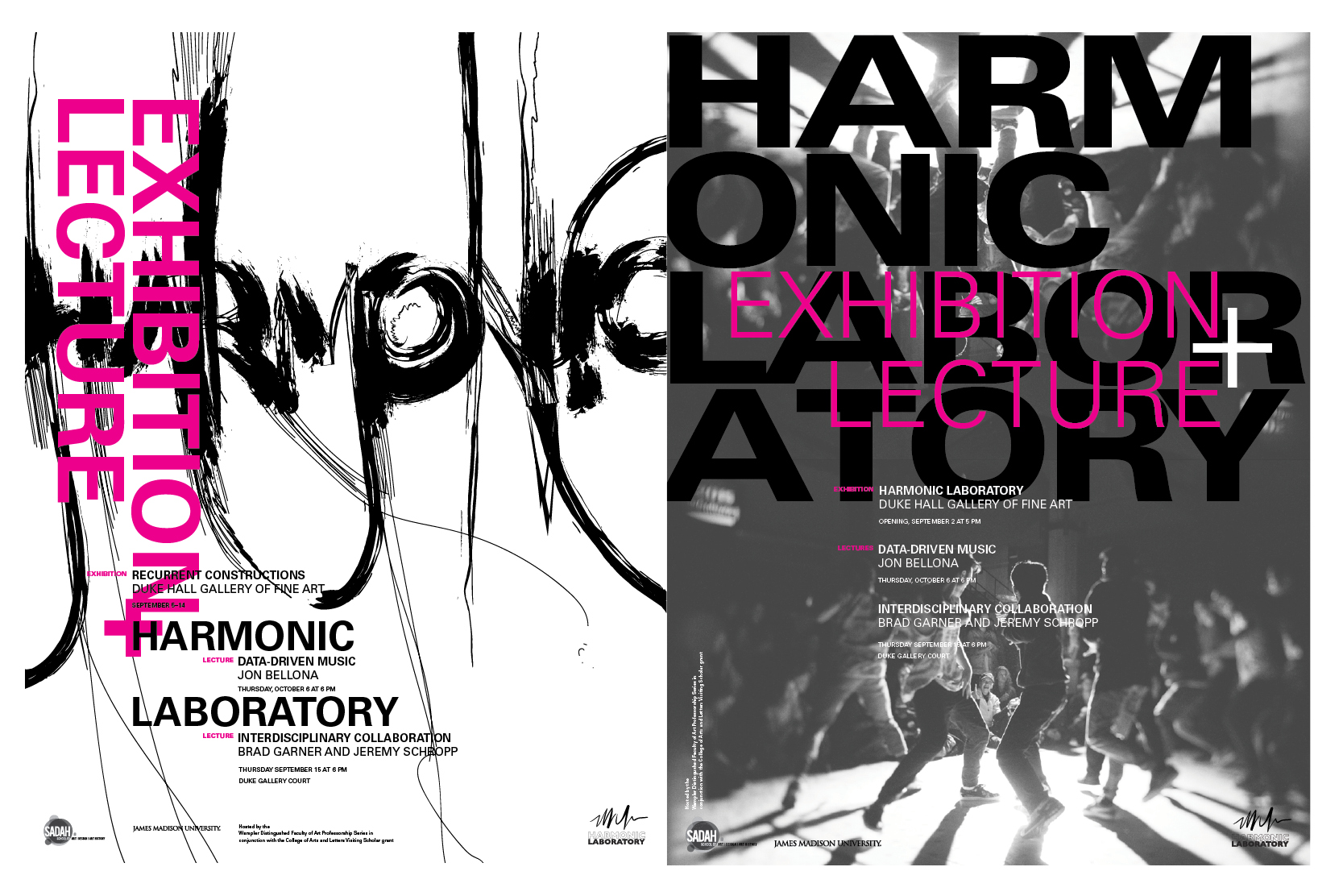 Harmonic Lab: Recurrent Constructions 
Harmonic Laboratory: Brad Garner, Jeremy Schropp, John Park, and Jon Bellona
September 05 – October 14, 2016
"Harmonic Lab: Recurrent Constructions" features artwork by Harmonic Laboratory, a collective of artists, thinkers, educators and innovators that investigate the human experience through the integration of media and common theme.
Their mission is to integrate art, science, and the humanities in the development of creative works that tell stories and unpack the dense cultural content around us. They believe such projects serve a greater educational purpose and enrich community through performative art. Harmonic Laboratory is committed to providing resources and support to projects and participants that endeavor to cross boundaries of discipline, ideology, and form in the creation of innovative and compelling artwork. 
Harmonic Laboratory consists of Choreographer/Dancer Brad Garner, Composer/Musician Jeremy Schropp, Animator/Programmer John Park, and Intermedia-Artist/Programmer/Composer Jon Bellona.
A collaborative in flux, by challenging each other and their audiences, this quartet presses into the margins of their fields and intends to create new works only possible through collaboration.
EVENTS
September 15, 2016: Artist Lecture: Interdisciplinary Collaboration
Brad Garner and Jeremy Schropp
Duke Hall Gallery Court, 6-7:30p
October 06, 2016: Artist Lecture: Data-Driven Music
Jon Bellona
Duke Hall Gallery Court, 6-7:30p