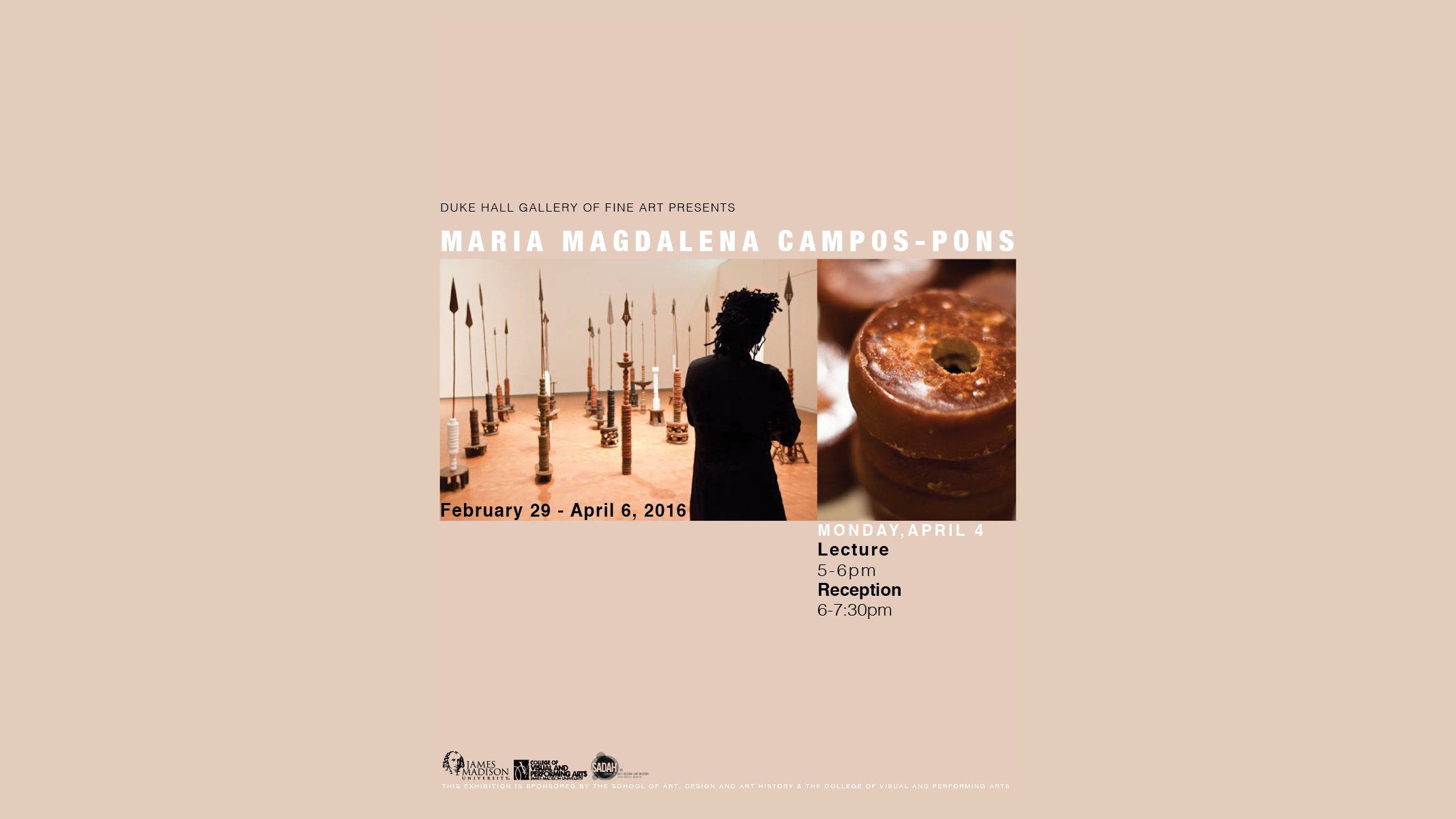 Sugar/Bittersweet
29 February – 06 April 2016

With a diverse oeuvre ranging from painting to mixed-media installations to performance, video and photography, Maria Magdalena Campos-Pons is recognized as one of the most important artists to emerge from post-revolutionary Cuba. Her evocative works probe questions of race, class, cultural hybridism and national identities in African diasporic communities. Based in Boston, Campos-Pons immigrated to the United States from Cuba in 1991.
The work of Maria Magdalena Campos-Pons demonstrates the intersection between life and art. In Sugar/Bittersweet (2010), hundreds of parts, some made of sugar, are combined and reconnected with artifacts of spears and stools to create a sculpture that relates to the impact of the sugar industry in Cuba, and in countries all over the globe. Viewers, challenged to engage directly with the work, walk around the objects to experience multiple perspectives.
EVENTS
04 APRIL 2016, 6p: Artist Talk: Maria Magdalena Campos-Pons
Reception to follow
Duke Hall Gallery Court