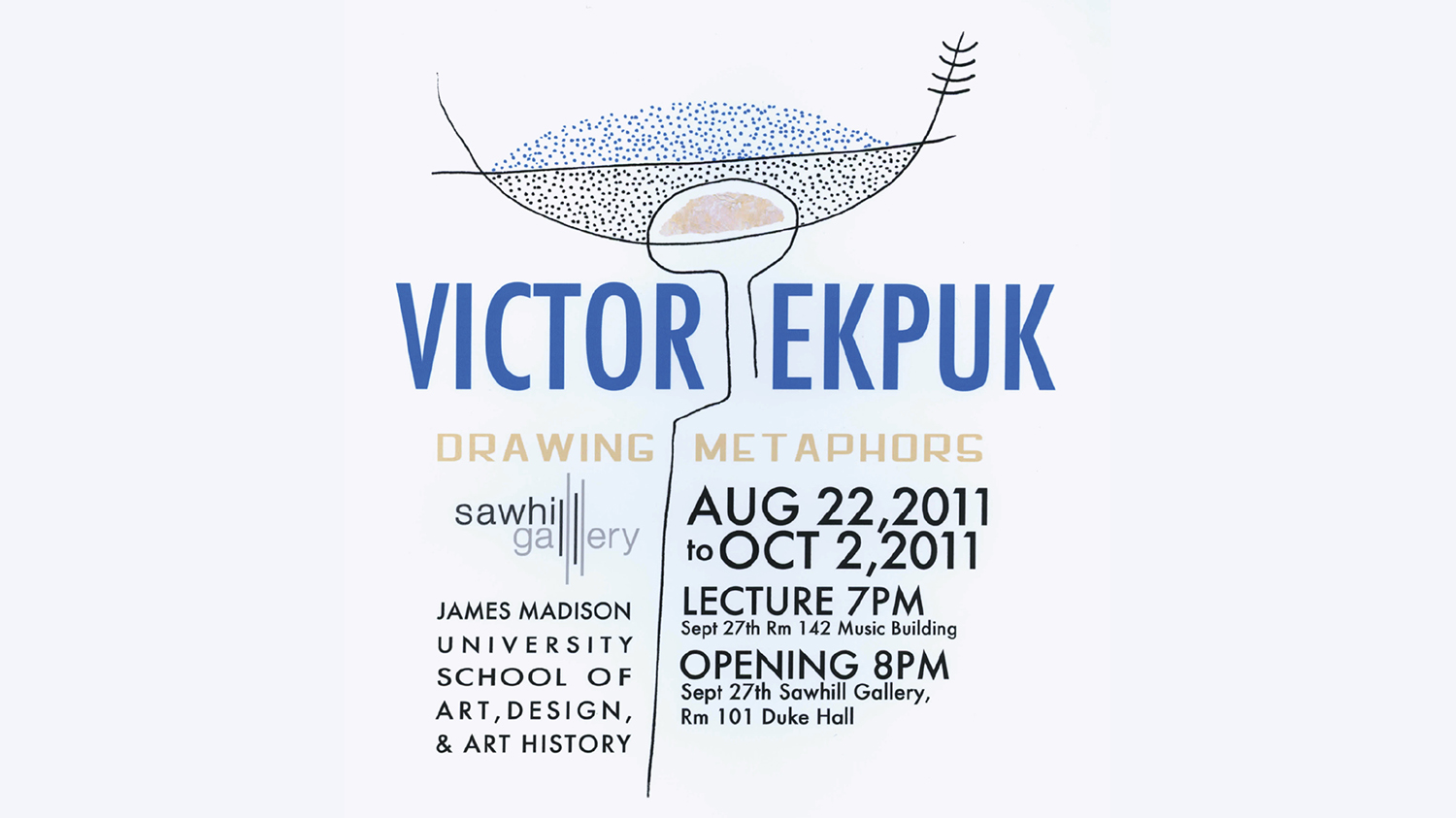 Drawing Metaphors
22 August – 02 October 2011
Opening Reception: 27 September 2011, 7p
Award-winning Nigerian American artist, Victor Ekpuk, explores the relationships, challenges, and responses to changes that characterize the human condition. Unique to Ekpuk's art is his use of nsibidi, an indigenous African system of writing that employs graphic signs and code to convey concepts. Ekpuk mixes nsibidi signs with contemporary symbols to tell visual stories through his artwork. Art forms include paintings, manuscripts and most recently, drawings. Art media include pastels, acrylics, poster markers and natural elements such as sand to both elicit and represent emotion.
ARTIST STATEMENT
Victor Ekpuk
The mining of cultural artifacts and redeployment of archaic graphic symbols form the basis for my contemporary work.
African writing systems hold much fascination for me and I am particularly drawn towards nsibidi, an indigenous Nigerian system of communication that employs graphic signs to convey ideas. 
Following these traditions, the challenge of reducing forms or ideas to their linear essence is the main inspiration for my style. My compositions evoke the idea of writing using script-like style of drawing to tell a codified story.
For my project, drawing becomes the natural medium and I have opted to explore it as an independent genre that is not a support for painting. Color in this case is used when needed to support the drawing. These works are realized, using pastel and graphite in paper and some with digital drawing tools.
Exploring the human milieu of identity, political, social, and emotional generally find expressions in my work.
Current drawing project explores ancient African writings and graphic systems, not necessarily for their literal meanings, but essentially for their visual aesthetics as abstract forms.
EVENTS
27 SEP 2011, 7p: Artist Lecture: Victor Ekpuk
Music Building - Room 142
27 SEP 2011, 8p: Opening Reception: Drawing Metaphors
Duke Hall - Sawhill Gallery