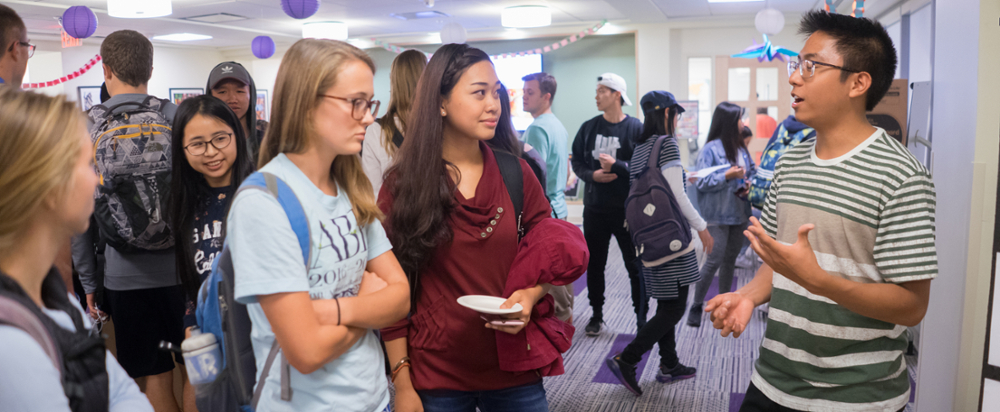 Overview
Our office is committed to working with international student organizations to:
better address their needs,
advise them,
address and advocate for the issues that international students face on this campus.
Our office is committed to:
providing resources,
reinforcing the importance of collaboration
facilitating collaboration
While we are looking forward to working with student organizations which primarily serve international students, it is crucial that we work in collaboration with any organizations which goals focus on the appreciation of other cultures, countries, and languages.
Contact Information
For any questions, comments and/or concerns, feel free to contact:
Thomas Lavenir 
e-mail

: lavenitp@jmu.edu,

phone

: 540-568-7314,

office

: Madison Hall, 2nd Floor
Wellness Passport Event
So you want your event to be approved to be a Wellness Passport approved event?
First: What information will you need to provide when completing the online request form?
Name & contact info of individual in charge of the event | the title | a brief description to promote individuals to attend | where, when, and its duration | the location's capacity | sponsoring organization(s) .
Second: What type of event is it? 
A "One-time event"? A stand-alone event.
A "Series of events"? A series of events which are part of consecutive events that place during a week.
Third: Considering that my event needs to engage my participants, what should I do/consider?
Make sure to allow time to provide a Q&A session
If you expect your participants to be coming in and out during your event's time frame, you will need to devise a specific worksheet that will gauge whether your participants have spent a significant amount of time and have gained some insights related to your event's topics. Refer yourself to this worksheet sample given to the the Study Abroad Fair participants.
Four: What should I keep in mind regarding the restrictions and my responsibilities?
Events should be 60-90 min. long (NO MORE than 120 min.)
Event applications must be filled out correctly and submitted at least 10 business days prior to the event start date
Event coordinators are responsible for picking up, using, and returning the Wellness Passport stamp. Violations can include but are not limited to the following:
Advertising (through flyers, emails, posters, etc…) that your event is a wellness passport event.
How can I submit my Wellness Passport event to be approved?
Now that you know what information and what is required for your event to be approved, complete the Wellness Passport Request Form.
Collaboration
Cultural Nights is an informal series of events which our office organizes in collaboration with student organizations and faculty bring individuals informally together to bring individuals together and engage them in cultural-related awareness and exploration. We are always looking for student organization to feature their talents/cultures, or facilitate an activity. Our office would be able to chip in/contribute financially for some props, items, etc…
International Week provides for many opportunities to showcase your organization by (1) having your own a table during the International Bazaar, (2) performing or showcasing a particular talent specific to your org. and (3) submit an event proposal and feature an event organized by your organization.
Our office has created a listserv where all of our globally-minded individuals can be subscribed to receive a weekly e-mail to promote our events and other cultural/international events. Subscribe or promote your events. To do so e-mail Thomas Lavenir by Tuesday 5pm.
Our office can provide digital signage in the lobby area of the 2nd floor of Madison. For your event to be included send an e-mail to cge@jmu.edu.