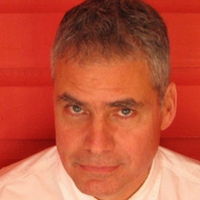 EDUCATION
Master of Architecture VPISU
B.S. Wake Forest University
Licensed Architect (R.A.) in the Commonwealth of Virginia
AREAS OF EXPERTISE
Mr. Tate's areas of expertise include Architecture, Design Studio, History and Theory of Modern Architecture, Architectural Representation, Landscape Architecture and Urban Design.
PREVIOUS EXPERIENCE
Mr. Tate has been an Architect in the past with Legorreta Arquitectos, Robert Collins Architects and Odell Associates. Tate's current architectural practice is DeNada Architects in Staunton, VA. He has worked with Legoretta Arquitectos, firms in Charlottesville and Williamsburg, and has taught architecture at the University of Southwestern Louisiana.
PROFESSIONAL AFFILATIONS
Mr. Tate is a member of the Austrian Association for American Studies and the Association of Collegiate Schools of Architecture.
HONORS AND AWARDS
Mr. Tate has received a Grant from the Graham foundation, a Summer Research Grant from USL, and honorable mention for the Pershing Square International Design Competition.
SCHOLARSHIP
Mr. Tate's research has included numerous papers on Design Pedagogy, Architecture, Interior Architecture, Urban Design, the Practice of Design, and Culture & Meaning. He has participated in many Architectural Design Competitions. He currently is in the process of writing The Architecture of 1001 Nights, a journal of working with Ricardo Legorreta.
SERVICE
University Service
Mr. Tate is a member of the Faculty Assistance Committee, the Galleries Committee, the Performing Arts Center Committee, the Harrisonburg Gateways Committee, and the Homepage Committee. He also is involved with the Paris Studies Abroad Program and was in charge of the Mexican Exchange Program at USL.
Public Service
Mr. Tate is involved with Habitat For Humanity, ShenanArts Theatre, and the Booker T. Washington Center. He is also very active with the Trinity Episcopal Church by serving on the Outreach and Spiritual Life Committee and the Architecture Committee.
Art, Design and Art History
Duke Hall
MSC 7101
820 S. Main
Harrisonburg, Virginia 22807
$currentPage.getStructuredDataNode('template').textValue
800 South Main Street
Harrisonburg, VA 22807
Contact Us