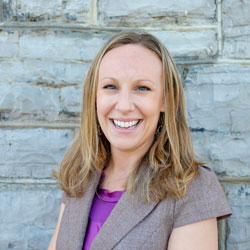 Assistant Director
Education: B.F.A with a concentration in Interior Design from JMU
Hometown: Lynchburg (Forest), VA
Email: richarjf@jmu.edu
Why I chose to attend JMU: I narrowed down my choices to schools that had an Interior Design major and then began visiting schools my junior year of high school. I remember walking around the Commons and seeing how happy the students looked, and I immediately fell in love with the campus. Capping that day off with an all-you-can-eat lunch at D-Hall made my decision an easy one!
What JMU means to me: JMU students and alumni truly bleed purple, and not just because we have a pretty awesome football team. I love this place and the passion people have for the school. JMU symbolizes some of the best years of my life and I'm looking forward to what is in store for the future here at JMU!
Advice to students selecting a college: Visit college campuses while school is IN session. That way you can get the best feel for what campus and student life is like, and hear stories from current students and faculty. I'll never forget how many students came up to me while on my first tour and told me how much they loved JMU.
Favorites:
Class at JMU: My Interior Design studios

Dining Hall: Mrs. Greens. Nothing beats Lasagna Day. 
 
JMU Memory: Moving in to Maple Hall, throwing streamers at football games, helping incoming freshman as a FROG, all-nighters in the Studio Center, BDubs wings, and working at Festival, to name just a few. 
 
Sports Teams: Carolina Panthers and of course, GO DUKES! 
 
TV Shows: All things ESPN and Food Network
 
Vacation Spot: Smith Mountain Lake, VA
 
Late night food as a student: China Express
Want to join our mailing list and recieve more information? Complete our Student Inquiry Form.