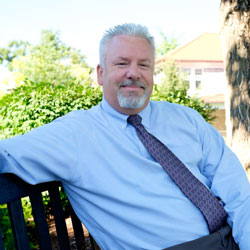 Associate Dean
Hi! My name is Roger Burke, JMU's regional coordinator for your area.
As both a graduate of JMU with a Master of Education in Counseling Psychology and an employee having served on the Gymnastics coaching staff for more than 17 years, I am excited about the opportunity to share my knowledge and experience about the college selection process to help you make the best possible decision about your academic future.
If you have not already done so, I invite you to create your own personalized JMYou VIP page.  JMYou is the one place for you to discover everything you want to know about James Madison University because it is tailored by you to meet your interests. Sign up and customize your JMYou page here.
If you have not been to JMU as a prospective student I would encourage you to plan a visit to attend an information session and take a guided tour of our beautiful campus.
Whether you have general information questions or specific questions about the admissions process at JMU, please feel free to email me. I look forward to hearing from you!
Best of luck in your college search and thank you for your interest in JMU.

800 South Main Street
Harrisonburg, VA 22807
Contact Us