The Women for Madison Summit occurs every two years on campus at JMU. A weekend retreat with speakers, workshops, fellowship and fun, our next summit is scheduled for May 21-22, 2021. Help us plan for this exciting event by completing our survey.
Women For Madison Summit 2019
"Every detail was perfect."
Dutie Dutemple ('62, '67M)
"Classiest event I have attended in 33 years."
Laura Conklin ('86, '93M, '22P)
"Inspired by all the amazing women of JMU."
Isabel Yun ('15)
"Empowering and inspirational ... Left on high note, ready to tackle anything." Anonymous
Together we created A Weekend With Women Who Amaze!
Relive it all with the recap video above and see the Women for Madison gallery on Flickr.
Look for hashtags on social media: #dolleydolley #JMUWomenWhoAmaze #MadisonEnBlanc #W4MSummit #WomenforMadison.
Inspiring Speakers • Stimulating Company • Meaningful Programs 
---
Women for Madison Summit
May 10-11, 2019
A Weekend with Women Who Amaze
Treat yourself to a weekend devoted to strengthening friendships and rediscovering your love for all things JMU! Share in the powerful and inspirational journeys of JMU women who amaze, and add your voice to our Women for Madison cheer: "Dolley! Dolley!"
$175 includes both Friday and Saturday
(Just $125 for Graduates of the Last Decade!)
[Registration has closed. This event occurred in the past.]
Preview highlights below, and check back often for the latest on this super jam-packed summit. There is much more to come as this weekend takes shape, so stay tuned!
Tina Fox
Living Your Legacy:  Powerhouse Tina Fox ('94) will be our closing keynote speaker, bringing her dynamic signature style with high energy and a great sense of humor. She's an entrepreneur and former management executive with a 24-year track record of business effectiveness through multimillion-dollar growth in her own sales career, as well as building teams for Fortune 100 companies and Silicon Valley start-ups. The national chair of WomenOnCourse, the nation's fastest growing women's golf community, she'll share her brilliant networking secrets and passion for empowering women in business. 
Jennifer Killi Marshall
Finding Your Brave: 2019 Washingtonian of the Year Jennifer Marshall ('01) will share her experience of coming to terms with bipolar disorder and creating an internationally renowned and award-winning nonprofit out of helping others to overcome the stigma of mental illness. Learn how she drew on her inner strength and her JMU experience to live a life devoted to Being the Change. Jennifer′s powerful story has valuable lessons for all women and the people they love. Photo by Bob Harper Photography, LLC
Jamie Jones Miller
Claiming Your Place at the Table: One of the most powerful women in the Pentagon, Jamie Jones Miller ('99) brings the senior civilian and military leadership of the Department of Defense and members of Congress together for high-stakes negotiations to advance the public good. Learn how to claim your seat at the table and lead from where you are regardless of your title or position and how opening doors for others can be a key to your success.
Sneak peek - Summit Luncheon (Sat., May 11)
Join us for all the fun, and be sure to attend this special event, one certain to be a highlight of the weekend!
Raising Us Up
Summit Signature Luncheon: Focus on Scholarships
No one explains the special calling of Women for Madison better than the women who are living it. Hear the poignant and compelling experiences from past and present Centennial Scholars as well as Women for Madison who are paying it forward. You'll see how our special focus on scholarships raises our students and our university to the place of prominence they deserve. 
Leslie F. Gilliam Spirit of Philanthropy Award 
Presented by JMU President Jonathan Alger and First Lady Mary Ann Alger
Celebrate our inspiring award recipient, who will be announced and honored at the luncheon. President and Mrs. Alger will present the award to a philanthropist who embodies significant and ongoing impact on JMU through their generous giving.
See all Summit events and programs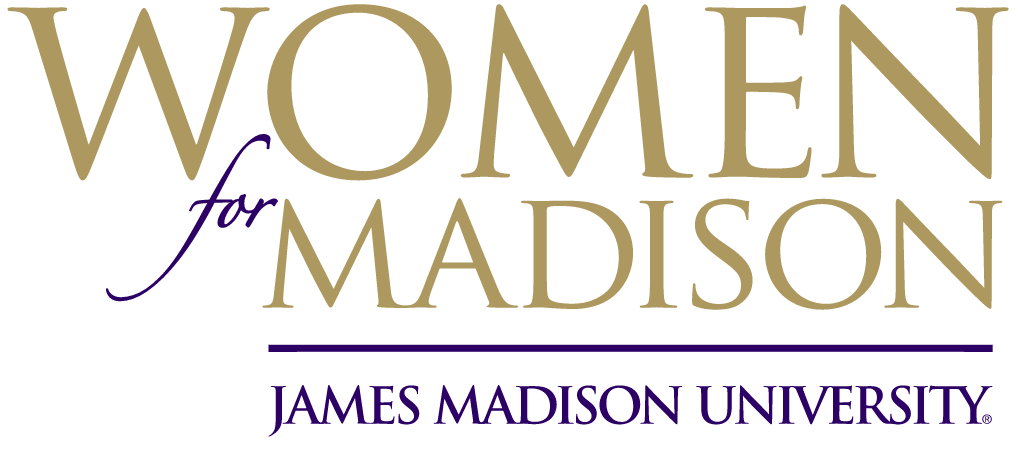 Featuring Centennial Scholars
Paying It Forward: From former Miss Madison to the recipient of the inaugural GOLD Alumni Award, Chiquita King ('09, '11M) has achieved big and set the bar high. Hear how her Centennial Scholarship set the stage by enabling her to fully immerse herself as a college student and accelerate her path to personal and career success after graduation. She will share the top five ways the Centennial Scholars Program shaped her and why it's so important to her to remain a loyal JMU alumna, donor and leader.
Coming Home: Find out how soon-to-be graduate Katrina Shelton ('19) went from homeless teen to successful JMU biology and pre-med major thanks to a Centennial Scholarship. Hear what the gift of a JMU education means to her, how she still struggles and why she now calls JMU her home. Be ready for a candid and poignant story from one of our newest Women for Madison.
Leading the Way: As the leader of the Centennial Scholars program since its first class stepped on campus in 2004, Diane Strawbridge ('80, '02M) coordinates this scholarship program for Virginia students, overseeing the academic and service components. Hear how she has personally guided and mentored more than 600 students and achieved an 88 percent graduation rate.
Inspiring the Connection: Clearly your Madison Experience doesn't end at graduation. Instead, a meaningful relationship with JMU can continue for the rest of your life. Find out from our newest member of the Executive Advisory Council, Karen H. Rothenberger ('93), what inspires her to keep creating important new connections with the university.
Back by Popular Demand - Madison En Blanc (Fri., May 10)
Get ready for an evening full of fun and laughter at the picturesque Brix & Columns Vineyards. Enjoy expansive views of the mountains along with award-winning wine and local craft beer. Wear white, and don't forget your fascinator! Purple accessories permitted.  Special guest: "Dolley Madison."
Find out more about the events and programs at our 2019 Women for Madison Summit.