March 5, 2021
Join us for DIGITAL 2021!
When: February 27th at 1:00 PM
Who: Middle & High School Girls
Where: This event will be held on Zoom.
Registration is FREE!


We are thrilled to announce that Dr. Nicki Washington, Professor of the Practice at Duke University, will be our speaker for this year's DIGITAL event! Dr. Washington is the author of Unapologetically Dope, and she will be sharing her advice on surviving and thriving in technical fields. Her talk will run 30 minutes and then attendees will have the opportunity to join small breakout discussions. We're excited to facilitate conversations with young women interested in technology and our university students and alumni working in tech fields.
Be one of the first 70 registrants and you'll receive a free copy of Dr. Washington's book, Unapologetically Dope, a short hands-on activity, JMU swag, and a treat!
Dr. Washington talks about her book- https://www.youtube.com/watch?v=VVgubGuLYRQ
This event will be held via Zoom. We hope to see you there!
---
Questions? Contact Melissa Heatwole at heatwoml@jmu.edu or 540-568-4226
Professional & Continuing Education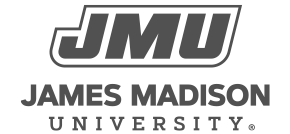 800 South Main Street
Harrisonburg, VA 22807
Contact Us