Strengthen Your Legal Career or Start a New One!
JMU's Paralegal Studies Non-Credit Certificate program is ideal for career changers with little to no legal experience seeking a profession with strong compensation — or legal assistants and staff wishing to augment their training and experience with a professional credential. Learn more about who should attend.
Are you interested in enhancing your professional credibility, employment prospects, and income potential in the legal industry? If so, the JMU Paralegal Studies Certificate is for you!
Current JMU Student? Please review our JMU Student Waiver for more information!

James Madison University's Paralegal Studies Certificate is specially designed for working adults.
Our program is offered in a convenient online format and combines the theoretical and practical sides of law. Students log into live, instructor-led classes twice a week, where they participate in class discussions. This program of study is convenient for you as an adult learner so that you can start your legal career in just a few short months.
The skills, training, and knowledge acquired in this program include an advanced understanding of legal procedures, ethics, and substantive law as well as research, communication, and writing skills.
---
Who Should Attend the JMU Paralegal Certificate Program?
Legal staff wanting to advance their careers by completing a formal paralegal studies program
Career changers looking for a profession with strong earning potential
---
Paralegal Certificate Program Courses
Career Preparation - provides up-and-coming paralegals the tools they need to compete for jobs. This course also provides an introduction to the paralegal profession and workforce.
As part of the Career Preparation course, you will complete a paralegal career portfolio. The portfolio is a collection of strategically-chosen assignments you completed during the program, along with your résumé and cover letter. It is a visual tool that highlights skills employers want and provides an opportunity for you to showcase your formal training to potential employers.

Introduction to Law – provides an overview of the environment in which a paralegal works, in addition to legal writing and citation, the operation of the court system, the role of government in the legal system, and the basics of attorney/paralegal ethics.
Legal Research & Writing – provides the foundation for finding legal authority, conducting legal analysis, and writing a basic legal memorandum. During this course, students will conduct legal research through LexisNexis' online database. Paralegal Studies Certificate students will identify and distinguish the difference between primary and secondary authority, and author a legal memorandum.
Civil Litigation – prepares students to work in the context of civil litigation. Note that Virginia's legal system is similar to many other states, and this knowledge is applicable outside of the Commonwealth of Virginia. During the course, students will learn both the Federal Rules of Civil Procedures (applicable in all federal courts) and the Virginia Rules of Civil Procedure.
Contract Law – provides an introduction to the broad area of contract law, the basics of contract law, and the elements necessary to create a valid contract. During this course, students in the Paralegal Studies Certificate program will learn the basic requirements of an enforceable contract, contract performance, and remedies available upon the breach of a contract.
---
JMU Paralegal Certificate or Certification?
You may have read that you need a paralegal certification to work as a paralegal. To become "certified," the paralegal passes an exam given by a third-party legal organization. However, paralegal certification is not required for paralegal employment. Instead, employers value paralegals who possess job-related education or training. JMU's Paralegal Studies Certificate is taught to provide the student with a command of several essential skills paralegal employers are looking for, including knowledge of legal procedure, research, and ethics, and the ability to draft legal documents.
JMU's Paralegal Studies Certificate is NOT a certificate of participation, which is given to individuals who attend very brief workshop events and aren't required to demonstrate mastery of the learning material taught in our course.
Our program is an assessment-based certificate, not certification. This program is also not a post-baccalaureate certificate. For information on paralegal certification, please contact the National Association of Legal Assistants, National Federation of Paralegal Associations, or your state bar.
Testimonials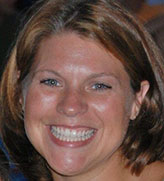 The Paralegal Studies Certificate Program at James Madison University is time and money well spent! The classes are a convenient way for busy professionals and parents to complete the program. The instructors are knowledgeable professionals with a true interest in helping their students succeed. Within one month of completing the program, I had my dream job with a 25% increase in salary!
Julie Alexander, graduate
It was my first experience with an interactive online course and I found it to be very engaging.
Sharon Cox
Becoming a Paralegal: Frequently Asked Questions
Are you...
A legal assistant who wants formal education to give your career a boost?
Looking to start your legal career with strong earning potential?
Completing a paralegal certificate offers many exciting opportunities!
One of the most exciting aspects of becoming a paralegal is the wide range of career opportunities. Here are some examples of industries that hire paralegals:
Litigation
Bankruptcy
Immigration
Criminal Law
Worker's Compensation
Contract Law
Corporate Law
Real Property
Finance
Court Clerk
Prosecutor's Office
Public Defender's Office
Incorporation
Healthcare 
Environmental Law
Higher Education
Multimedia Corporations
Paralegal education provides additional professional advantages. There are many roles that, while not titled paralegal, are able to make use of a paralegal's skills. Some of these professions include:
Real Estate Professionals
Landlords/Property Managers
Patent Clerks
Investigative Positions
Social Services
Office Managers
A legal assistant or paralegal may perform any function supervised by an attorney, including but not limited to:
Conducting client interviews and maintaining general contact with the client
Locating and interviewing witnesses
Conducting investigations, as well as statistical and documentary research
Conducting legal research
Drafting legal documents, correspondence, and pleadings
Summarizing depositions, interrogatories, and testimony
Attending executions of wills, real estate closings, depositions, court or administrative hearings, and trials with the attorney
Authoring and signing correspondence, provided the legal assistant's status is clearly indicated and the correspondence does not contain independent legal opinions or legal advice
NOTE: We do not recommend that paralegals offer their services directly to the public. To do so risks engaging in the unauthorized practice of law.
We want you to be a successful graduate, so we have set aside class sessions in the program that teach career development skills including résumé-writing and interviewing techniques. You will also learn to create a client file and work documents based on specific cases, and you will earn a Certificate of Completion from James Madison University. While we can't guarantee you a job offer after this program, we can certainly equip you with the tools needed to be highly competitive.
Program Details
Program Fee: $3,995
Includes Course Materials and Certificate
3 Cohorts a Year
Courses start in April, August, and November
Live, Instructor-Led, Online Classes
Classes meet Tues/Thurs
6:30pm to 8:30pm, ET
Registration Information
Admission Requirements: To ensure our graduates are qualified for employment after earning a paralegal certificate and prepared for the challenging education in this program, we require:
The equivalent of two years of full-time professional work experience (does not need to be in the legal field) OR an undergraduate degree — you do not need both. Current JMU students must submit a completed JMU Student Waiver to be considered for admission. 
Access to the internet with high-speed connection (courses are administered in an online environment.)
Basic computer and word-processing skills.
We recommend non-native English speakers have a TOEFL (Test of English as a Foreign Language) score of at least 250 on the computer-based exam, or 100 on the internet-based exam.
Program Completion Requirements: There are a total of five courses in this program, including Career Preparation. Assignments and exams are given online. A minimum of 70% is required to pass each course. An overall average of 75% or higher and submission of a career portfolio are required in order to successfully earn your Paralegal Studies certificate. This program is approved for 6.2 CEUs.
---
Register:
Online: View Upcoming Classes and Online Registration. Credit card payments (Visa, MasterCard, Discover, and American Express) can only be accepted through online registration.
By Mail: To pay by check*, please complete the registration form and mail with payment to the address shown on the form no later than three weeks prior to the start date to allow for mail time.

*A $50 fee will be assessed for any check returned by the bank.
Additional Payment Options: Additional payment options described here are available for this program including private student lending and a Paralegal Payment Plan. Visit the payment options page for details, and reach out to saccoeg@jmu.edu with any questions.
---
Registration Deadline: Registration closes two weeks prior to class start date.
For additional information including cancellation and refund policy, see Policies and Notices.
Meet Your Instructors
JMU hires experienced legal professionals to teach our online Paralegal Studies Certificate. Each of the instructors below is a practicing legal professional and understands the realities of working in the field.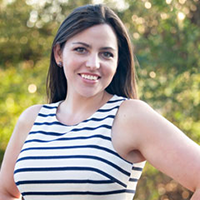 Belinda Berling has been a paralegal for over ten years in the Phoenix, Arizona area and has worked in a variety of practice areas including commercial real estate, litigation, estate planning/probate, and corporate. She is now working as a contract manager in the Raleigh, North Carolina area. Belinda is a NALA-certified paralegal and has earned advanced certifications in contract administration and incorporated business entities. Belinda earned her undergraduate degree summa cum laude from Arizona State University and her paralegal degree from Phoenix College.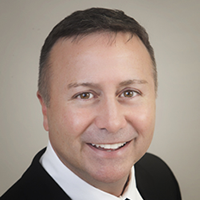 Mark G. Bong graduated from the University of Richmond, School of Law and is a member of the Virginia State Bar, the Richmond Bar Association, and the American Bar Association's Criminal Justice, Dispute Resolution, and Family Law Sections. Mark has broad experience in resolving criminal issues in the courts and managing disputes between parties in a courteous and professional manner. His interest in criminal defense and family law is backed by his advocacy experience and his desire to compassionately and effectively resolve issues for his clients. Prior to attending law school, Mark served as a law enforcement officer in Florida for twelve years. During his service in law enforcement, Mark worked as a Patrol Officer, Major Crimes Detective, Government Special Agent, Training Lieutenant in charge of statewide training, and Regional and State Police Captain. Mark has investigated thousands of crimes and conducted task force investigations with local, state, and federal agencies, including the FBI, ICE, and Border Patrol. He has testified in hundreds of criminal trials and has wide-ranging experience working with criminal, civil, and administrative court litigation. Before attending the University of Richmond, School of Law, Mark graduated with honors from Harvard University where he earned a Master's Degree in Education with a specialization in risk management and prevention. Mark is a Summa Cum Laude graduate of Florida Southern College with a Bachelor of Science degree in Psychology.
Holly Dormeyer has extensive experience as a corporate attorney, including working for top law firms and in-house at several companies. Holly is currently Corporate Counsel at McClatchy. McClatchy is a media company offering news, information, and multi-media marketing solutions in many of the nation's best markets. McClatchy's digital and print publications lineup includes iconic brands such as the Miami Herald, the Sacramento Bee, The Charlotte Observer, The (Raleigh) News and Observer, and the Star-Telegram. She is licensed to practice law in New York and Arizona. Before venturing off to law school, Holly graduated from Franklin Pierce College with a B.S. in Management and went on to get her Paralegal Certificate from Marist College. She worked for five years as a paralegal before starting law school and worked all through law school before graduating from Albany Law School in 2002.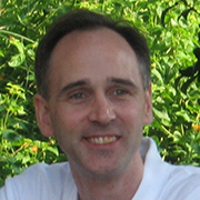 Steven M. Traubert is a graduate of the University of Notre Dame and the West Virginia University College of Law. He has worked in a variety of fields, including most areas of civil and business law and has resolved cases through mediation, arbitration, administrative agency hearings, and trial and appellate court. Steven started his practice in Ohio before moving to Virginia and has experience in multiple state and federal court settings. Steven has been practicing law and teaching at the college level for over 20 years, including teaching paralegals for the past 15+ years.