News
"We All Need a Voice": Remembering Whitten Maher
---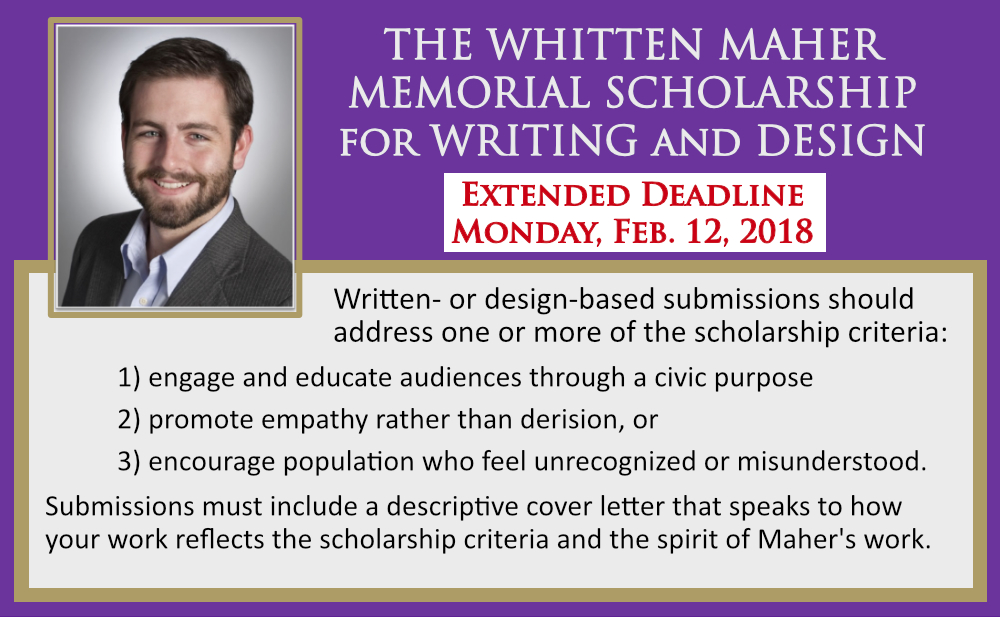 FOR MORE INFORMATION AND TO SUBMIT YOUR WORK, VISIT THE WHITTEN MAHER MEMORIAL SCHOLARSHIP WEBSITE.
Read any Breeze article by Whitten Maher—here are nine of them—and you'll appreciate the JMU Foundation Scholarship that the Maher family has founded in his name.
While working as a Breeze writer, designer, and Opinion editor, Whitten Maher argued for reason and responsibility in a world consumed by the "rage and rhetoric of revolution." He found room for "the engagement of two people and a frank, heartfelt discussion" about matters on
As one of Maher's colleagues at New York-based research and policy center Demos recalls, "Whitten possessed a focused energy and a clear-headed optimism. He truly believed in structural change, both in the fabric of our society, and in the processes and systems of communication."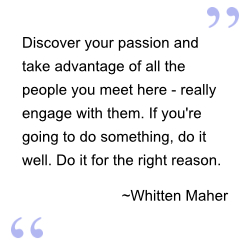 Maher, who passed away on December 20, 2012, at the age of 25, is remembered through The Whitten Maher Memorial Scholarship. Now in its fifth year, the Scholarship encourages and recognizes academic and nonacademic writing and design that conveys the compassion, intensity, and reasoning reflected in Whitten Maher's work. 
The $1,000 scholarship is open to all returning JMU undergraduates in all academic disciplines. 
For submission information, see the Whitten Maher Memorial Scholarship website. Featured there is a selection of Whitten Maher's Breeze columns in their original print format, along with remembrances from his JMU and Demos colleagues. For a more extended journey through Whitten Maher's work, type "Whitten Maher" into The Breeze site's search bar.