News
WRTC Announces the JB Hancock Endowed Scholarship for Writing and New Media
---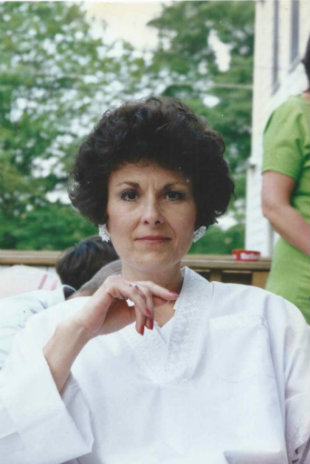 The School of Writing, Rhetoric and Technical Communication is delighted to announce the establishment of the JB Hancock Scholarship for Writing and New Media. This scholarship will support, in perpetuity, one or more WRTC majors who have created a compelling piece of writing or new media communication that demonstrates both the importance of and excellence in connecting with audiences and communicating clearly and responsibly in a manner that is factual and persuasive.
Ms. Hancock, a distinguished alumna of James Madison University, began her career in education and later established her own production company, JBH Productions, a multifaceted and multimodal start up: offering services in marketing, media and public relations, as well as professional and public affairs. Ms. Hancock continued her career in media as broadcast director for a large national non-profit association followed by a stint as communications director for a lobbying firm in Washington, D.C. During this time she was instrumental in establishing the National Association of Women Business Owners. Hers is a career not easily captured in such a short space. For more about her remarkable life and work, CLICK HERE.
Ms. Hancock was a lifelong communicator and advocate, and the scholarship that bears her name will reflect and recognize this spirit in the work it rewards.
WRTC is proud to be the recipient and steward of such a generous gift. JB's life and career serve as both model and inspiration to our students, and we are honored to have her remarkable story become part of our own.
To apply for this scholarship, please see the following link: www.jmu.edu/wrtc/scholarships/jb-hancock-scholarship.shtml