News
Time among the vines
Women for Madison Celebrate Amethyst Circle Founders with a Wine Walk
---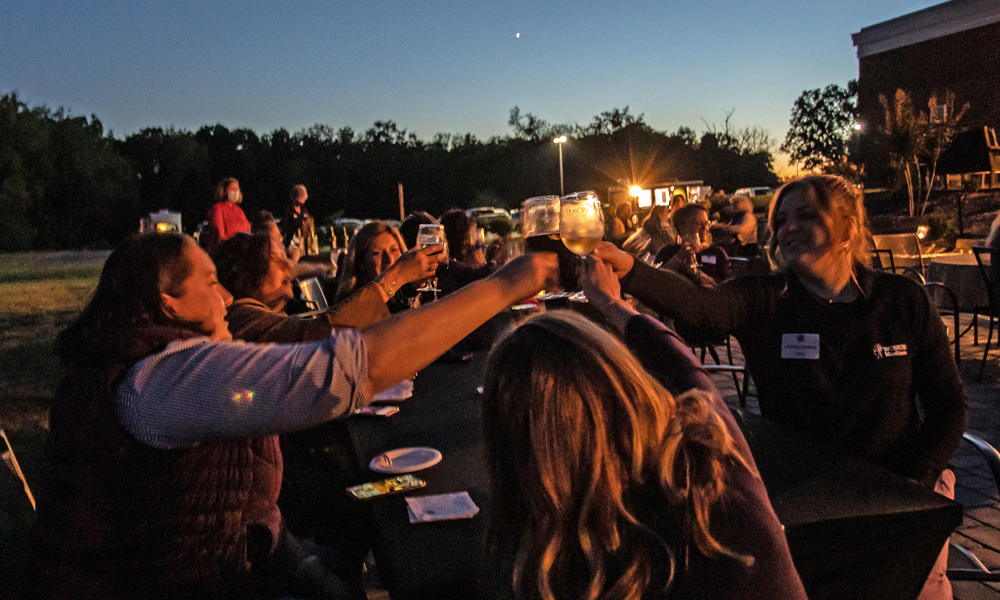 Women for Madison gathered to raise a glass of the grape to toast its new Amethyst Circle initiative while learning about viticulture at local winery Brix and Columns.
On Friday, September 24, Women for Madison hosted more than 50 guests for a distinctive Wine Walk to promote and celebrate the Amethyst Circle, a new initiative with the goal of providing $1 million in scholarships every two years to promising students of need.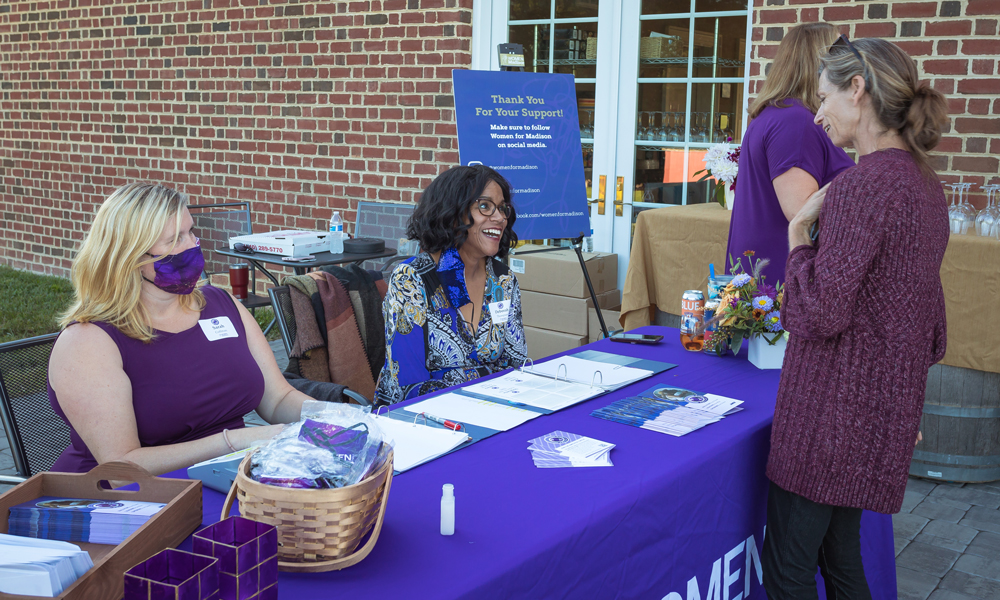 Guests were warmly greeted at the registration table and received a complimentary Women for Madison wineglass to sample the wines of the evening.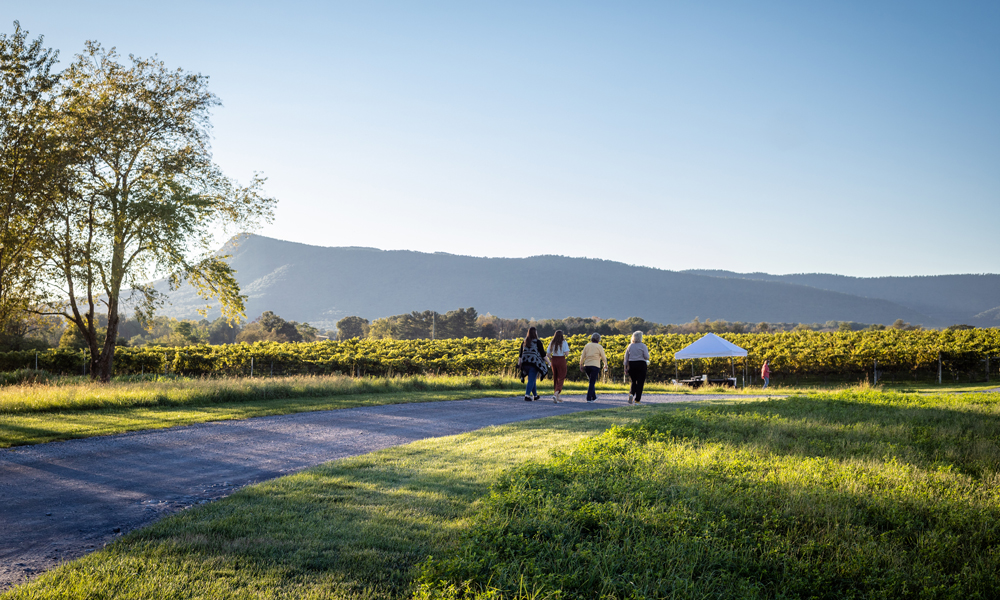 It was a beautiful evening for a walk across the Brix and Columns grounds to the active vineyard, where guests tasted the fruits of the vines along with foods paired especially to enhance the wines.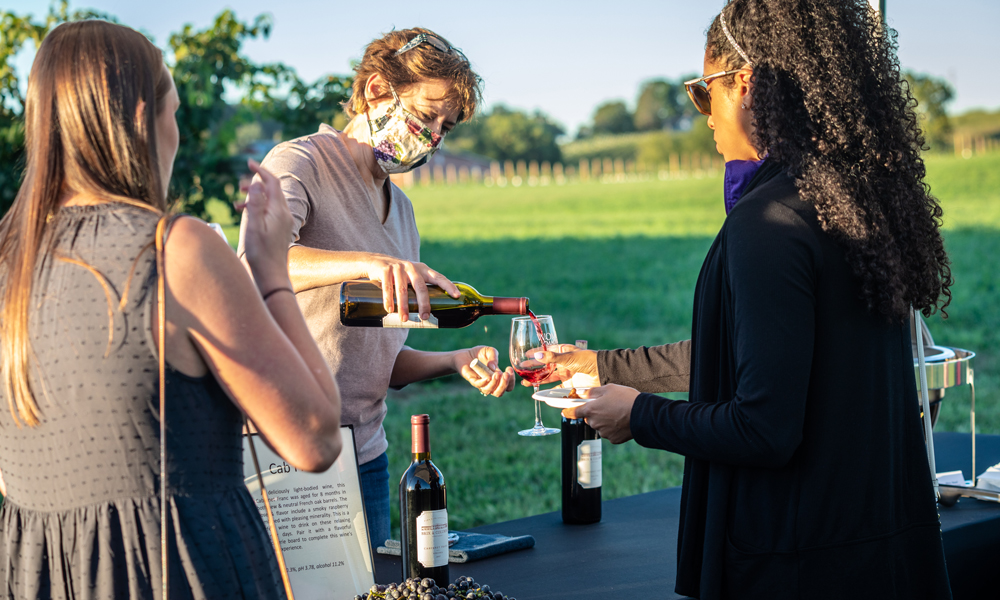 In addition to sampling four different wines, guests learned about their origins and could taste the grapes that composed each vintage.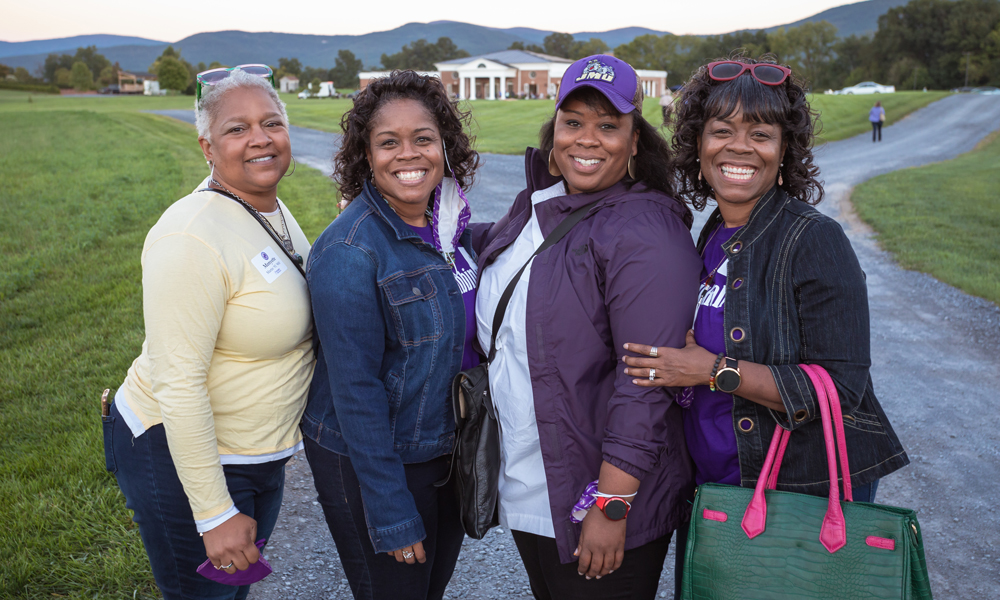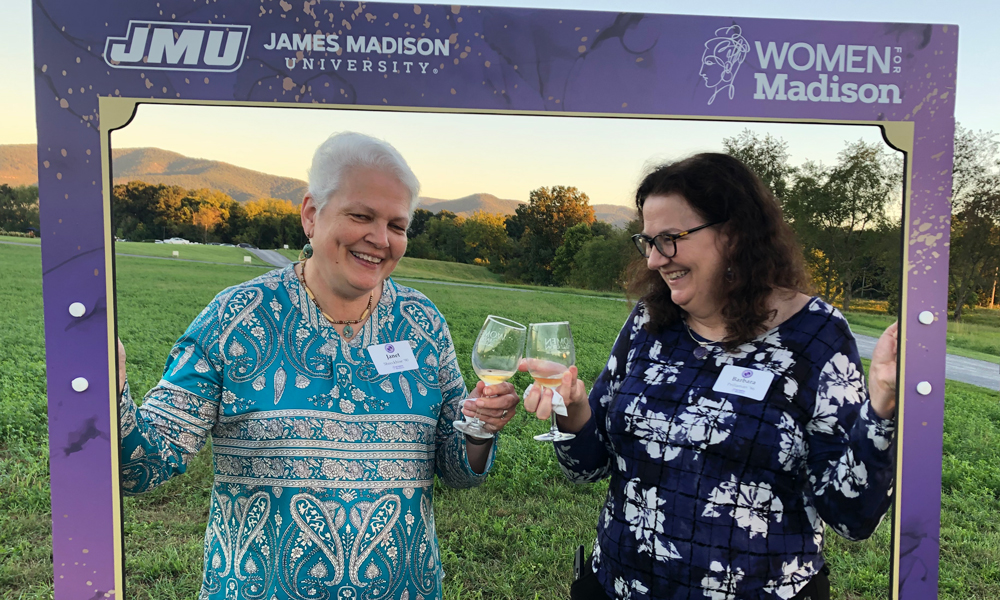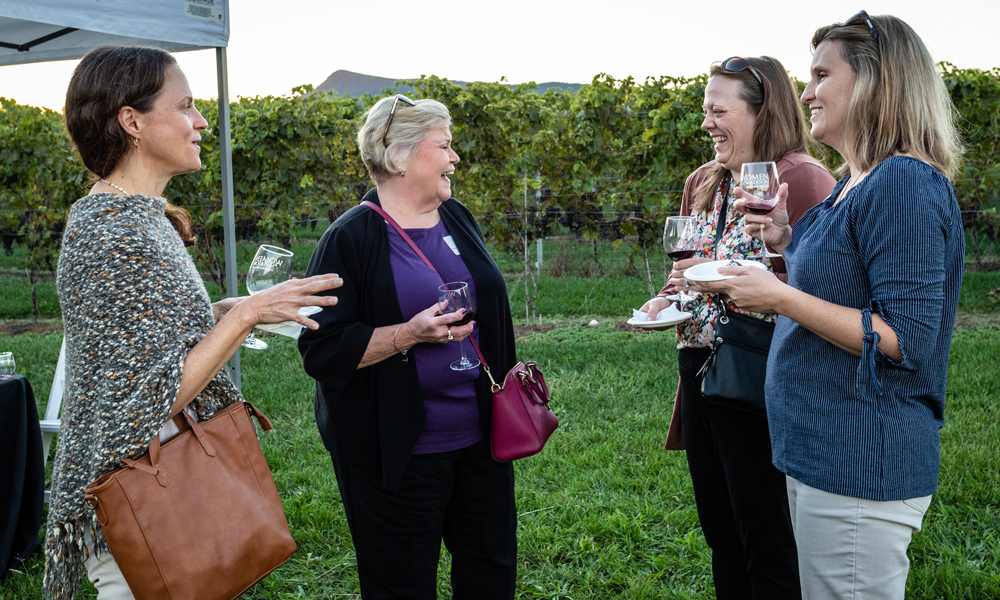 Everyone seemed to enjoy each other's company as much as the wines.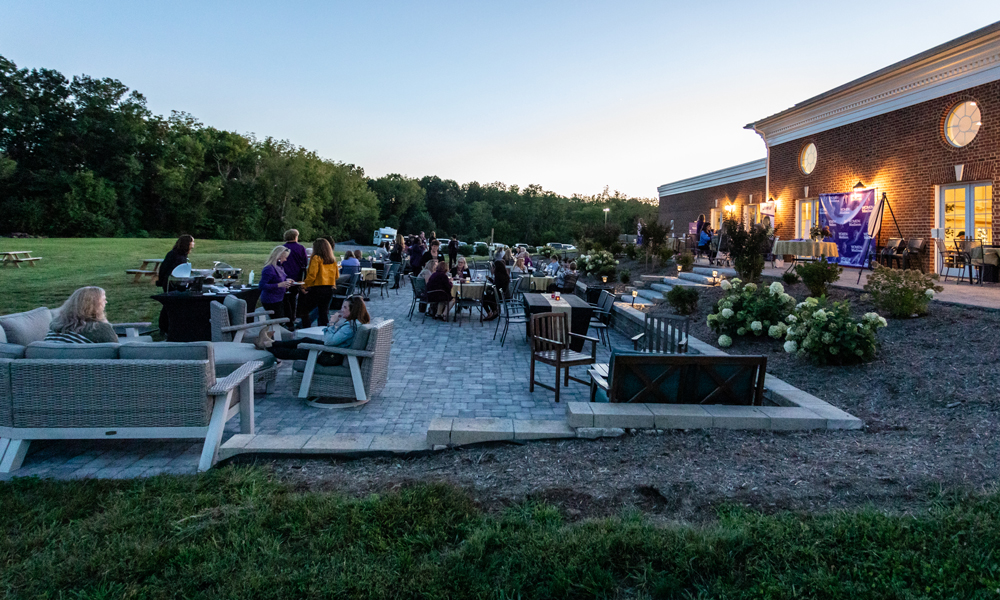 After the vineyard tours, guests returned to the Brix and Columns patio to relax and enjoy more conversation.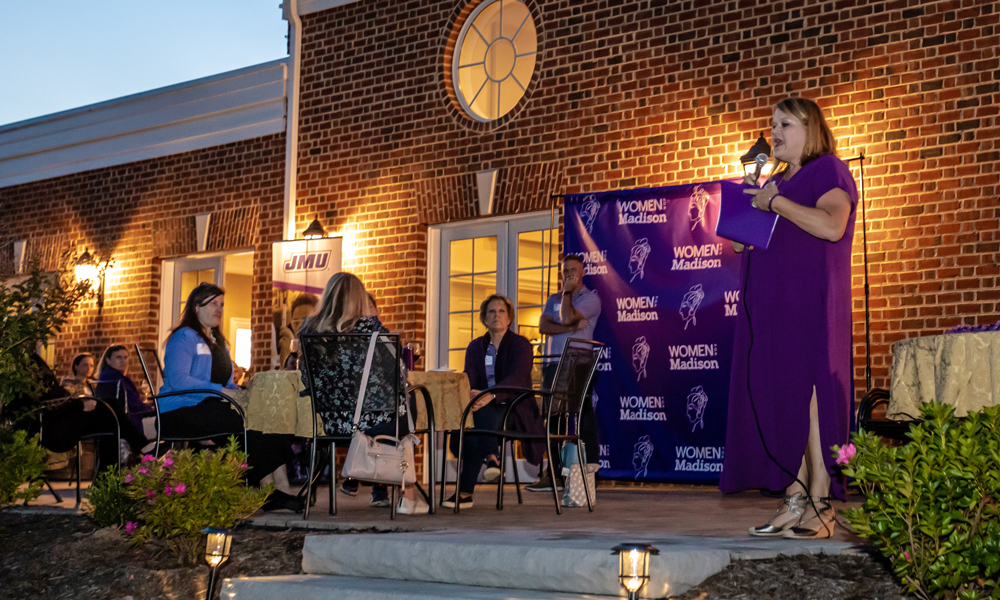 Women for Madison Executive Director Cannie Campbell ('95) addressed the crowd with gratitude before handing the microphone to a special guest.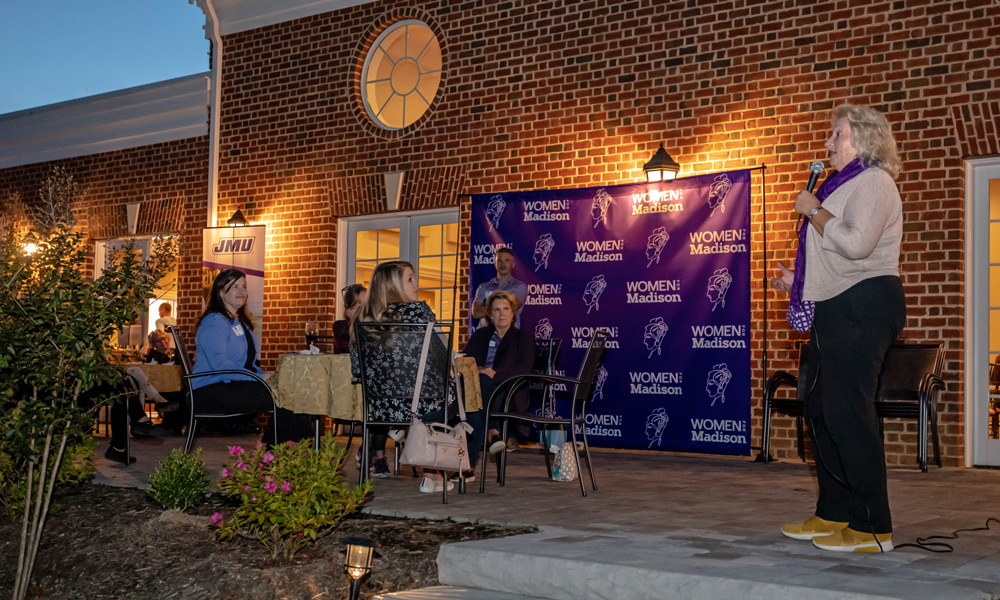 JMU First Lady Mary Ann Alger has been an enthusiastic supporter of Women for Madison since its beginnings in 2013, and she encouraged those at the event to become involved.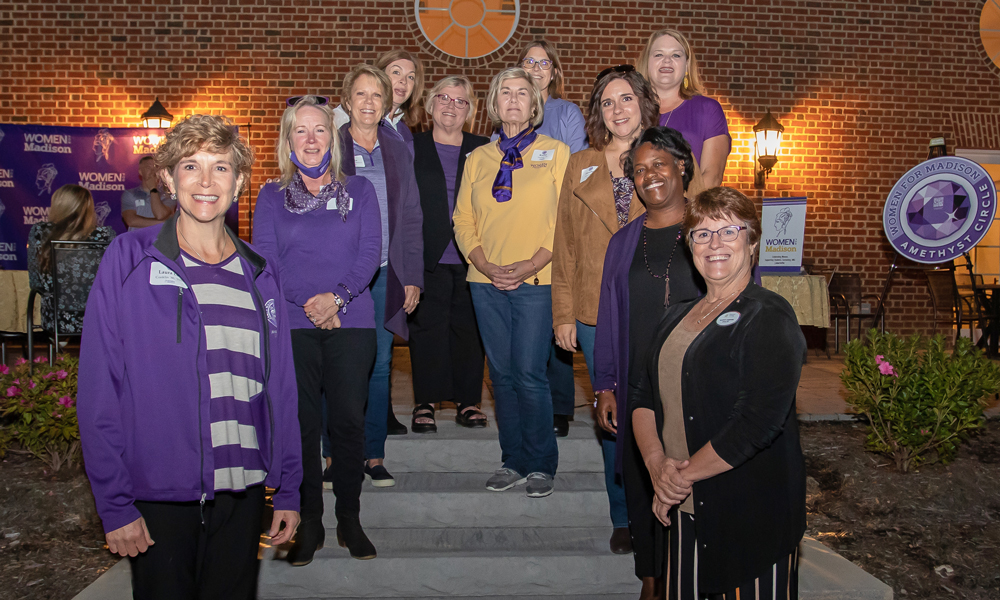 The final order of the evening was to raise a glass in honor of the Amethyst Circle Founders, eleven of whom were present for the event, and award them with Amethyst Circle pins. 
From left, clockwise: Laura Lee Conklin ('86), Pam Brock, Donna Harper ('77), Paula Polglase ('92), Connie Thompson-Bodkin ('86), Kathy Thomas ('78), Veronica Jennings ('84), Cannie Campbell ('95), Heather Hedrick ('00), Rhonda Jackson Page ('94) and Kathy Sarver ('03).