Tutor Training Goes Digital
News
---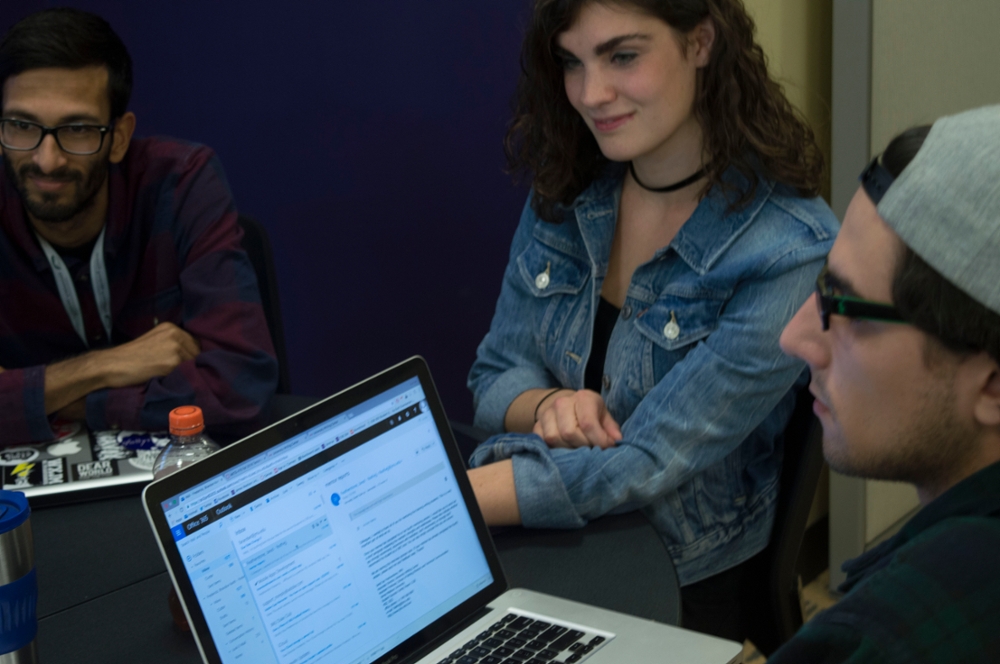 SUMMARY: The University Writing Center's professional development teams are working to create "choose your own adventure" online tutoring simulations to enhance training for future UWC writing consultants.
---
The University Writing Center has been redesigning the future of tutor training this year by focusing its energies on developing case scenario "simulations" that will allow tutors in training to virtually test out a variety of tutoring situations. Described as a "choose your own adventure" exercise, each scenario will present users with a variety of challenges and responses, allowing them to choose what they might do—and to then reflect on that action.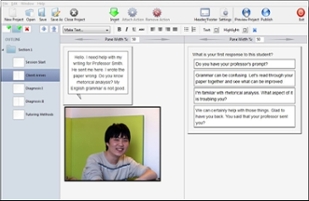 The simulations are being developed by groups of tutors and faculty members as part of the center's professional development program. In the past, professional development groups have taken on separate projects, such as empirical studies of tutor stress or creating tutor resources. This year, that model is changing so that the groups, each of whom have selected a common challenge tutors might face, can work together to generate a resource for generations of tutors to come.
Tutor training traditionally requires a semester-long course that prepares students with ways to approach sessions, provide feedback, and identify big-picture concerns when assessing papers. It also includes a kind of apprenticeship, wherein tutors in training are paired with existing tutors to learn the craft of tutoring through collaborative and observed sessions. However, it is somewhat difficult to ensure that the sessions they see will test them in all the many ways an incoming tutor might need; it's nearly impossible to guarantee that tutors-in-training will see the full range of writing center scenarios across the few sessions they observe or participate in.
Professional development groups have therefore picked several key challenges that tutors might face for the virtual simulations: working with multilingual writers, managing a group-written assignment, helping stressed or distressed clients, and adjusting the way students think about their own writing abilities.
With these simulations, students in future sections of the tutor training course will have the opportunity to prepare for a variety of challenges, and spend some time reflecting on their instincts and choices in each scenario. Hopefully, if those trainees become full-fledged tutors the following semester, these training modules will have added depth to their tutoring abilities—and given them even more confidence in the support they can offer.
- Maya Chandler | Managing Editor | Peer Tutor