University Recreation
Massage therapy at UREC
Opening new doors for stress reduction and positive bodywork
---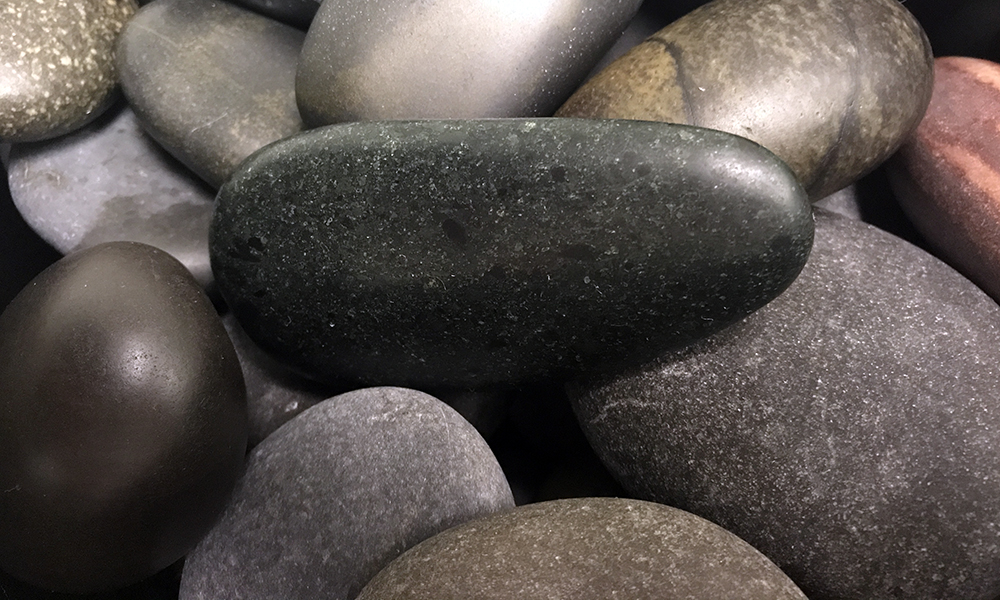 Written by Caroline Henry ('19)
Looking for a new way to reduce stress and enhance your personal wellness? UREC and Cedar Stone Spa invite you to visit UREC's Wellness Center and discover the benefits of massage therapy! The organizations have partnered to choose a variety of services that enhance general wellness and educate the JMU community about bodywork.
Each massage involves Cedar Stone Spa's signature hot stone experience. As Christine LaFrance, one of the massage therapists on staff, shares, "Hot stones warm up muscle tissues, which makes the massage more productive. Incorporating stones into our massages is a better approach for both the client and practitioner." A long list of massages is available—ranging from gentle massages to help clients de-stress to more intense therapies that target deep tissue and help with pain management and flexibility. The massage therapy space in UREC's Wellness Center also creates the perfect atmosphere for a couple's relaxation massage. So, grab your significant other or just a close friend and experience the perks of massage therapy together!
There are currently six massage therapists, both male and female, on staff who are trained professionals and passionate about the field. Cedar Stone Spa aims to educate all members, especially young adults, about the importance of focusing on self-care and finding a healthy way to balance the many stressors of daily life.
Massages are available during UREC's Wellness Center Hours, and are at special prices for the JMU community. You must have regular access to UREC in order to utilize these service. Clients of all ages are welcome, but children under the age of 18 must be accompanied by a trusted adult.
To schedule an appointment, book online, call 540-568-8790, or stop by the Wellness Center on the second floor UREC!
UREC Homepage / Facebook / Twitter
Published: Monday, January 1, 2018
Last Updated: Wednesday, January 2, 2019