News
New eVA News June 2021
---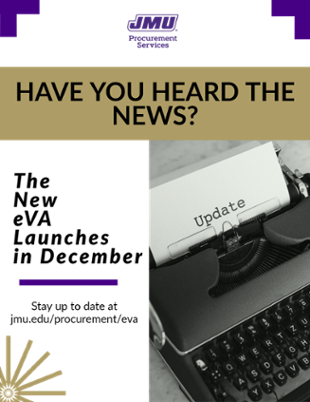 Have you heard the news? A new eVA is launching this December. 
Current faculty and staff should have received our postcard via intercampus mail about the launch of new eVA this December. The design phase will be wrapping up soon, and we will have lots of updates as we get closer to the fall semester.
Be sure to review our monthly newsletters, the Procurement Pulse, and check out our New eVA Updates page. If you are new to JMU, you can catch up on all of our new eVA communications you have missed on our Communications Archive page.