News
Presenting the Madison Vision Series
---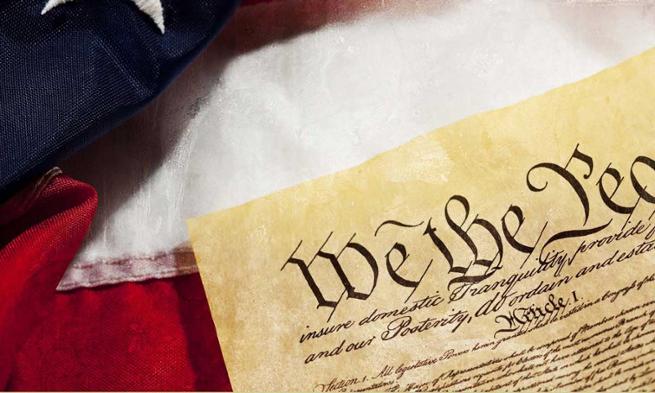 "A popular government without popular information or the means of acquiring it, is but a prologue to a farce or a tragedy, or perhaps both."  
In 1822, James Madison wrote the above words to a friend in a note celebrating public education.
To honor Madison the man and the conviction expressed in his quotation, JMU presents The Madison Vision Series: Contemporary Issues in an Engaged Society. Sponsored by the JMU Office of the President and JMU Outreach and Engagement's Madison Institutes and funded by donors to the Madison Forever Vision Fund, The Madison Vision Series will bring scholars, thinkers and leaders of all kinds to campus for lively explorations of issues facing our contemporary society. As Madison steadfastly believed, cultivating an informed and engaged citizenry is essential to the health of our republican democracy. The Madison Vision Series aims to do just that, as prominent speakers will look at our current civic landscape through the prism of creating an engaged and enlightened citizenry. The series will also reflect upon the continuing relevance of the thoughts and beliefs of our Founding Fathers, particularly James Madison himself.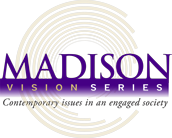 Free and open to the public, the series kicks off on Constitution Day Tuesday, Sept. 17, at 4:30 p.m. when Dr. A.E. Dick Howard delivers "James Madison's Long Shadow: What Have Other Nations Gleaned from the American Constitutional Experience?"
Dr. Howard, from the University of Virginia School of Law, has among his long list of career accolades served as the executive director of the commission that wrote Virginia's current constitution and directed the successful referendum of its ratification. He has been counsel to the General Assembly of Virginia and a consultant to state and federal bodies, including the U.S. Senate Judiciary Committee, and also has consulted on constitutions in many other U.S. states and 11 foreign countries.
In 2007, the Richmond Times-Dispatch and the Library of Virginia included Howard on their list of the Greatest Virginians of the 20th century.