News
News Article Title
---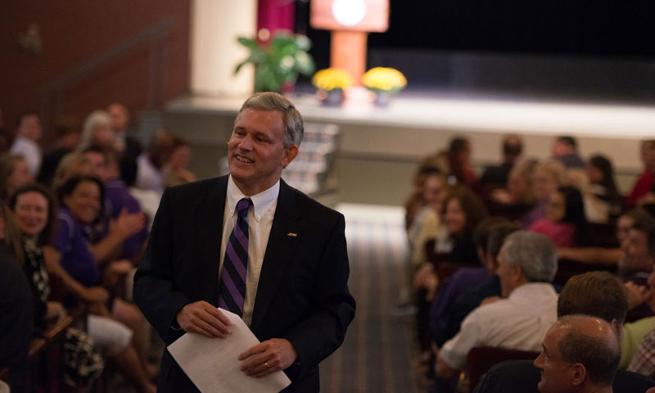 May Semester Recap
May 7, 2013
Dear Colleagues,
It is with tremendous gratitude that I write this message of thanks to the Madison community. This spring is a momentous time for the university and I want to acknowledge the efforts of several groups working to help take us into a new era.
On behalf of the entire University, I want to thank you all for another wonderful semester. Let me also thank you once again for your warm welcome to me and my family during this first academic year for us at JMU. As I have noted on numerous occasions, our people are our most important resource, and that point is underscored every day by your efforts on many fronts.
As we seek to ensure good communications with all faculty and staff on topics of interest to all of us in the University community, let me share this summary of some key activities and initiatives from this past semester.
First, it was a great privilege to witness the May commencement ceremonies for the class of 2013. Approximately 4000 educated and enlightened citizens began their lives as alumni thanks to your support, and I hope that each of you experienced a fulfilling sense of joy and accomplishment.
While a multitude of this semester's activities – both in and out of classrooms – represent JMU's most important work, I want to highlight eight specific items that may interest you from our second semester together:
Good luck this summer in every endeavor! As we strive to improve work-life balance and flexibility across the University, we hope that you will enjoy the modified summer schedule. Business hours from May 6-August 16, 2013 will be Monday-Thursday 8:00 am-5:00 pm and Friday 8:00 am-Noon. Alternate or flexible work schedules that meet the 40-hour weekly requirement are acceptable with supervisory approval.
Thank you all for another productive semester. We realize that the most important work on our campus happens every day as you care for our students, each other, and our campus. Have a great summer!

Sincerely,

Jon Alger

President

James Madison University