Welcome new faces to SPCE
School of Professional & Continuing Education (SPCE)
---

JMU's School of Professional and Continuing Education values and appreciates new perspectives, learning opportunities, and vibrant minds. We look forward to learning from each other, valuing the differing experiences and perspectives brought into our work, and growing together. Please help us welcome the newest members to our team!
Wanda Hensley – Building and Operations Coordinator, began new position in December 2022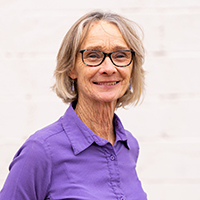 "My early career was in business management. I worked for various companies as a general or district manager in Florida, Colorado and Virginia. After 25 years of management, I wanted to pursue my love for floriculture. I worked with the Town of Bridgewater as a Team Lead for the beautification program for 14 years which eventually led me to JMU in a similar role for Facilities Management. Many years of working with JMU's Facilities Management prepared for my current role as SPCE's Building & Operations Coordinator for the Ice House. 
I love my role here with SPCE. I love interacting with our customers and students. Providing a safe, welcoming, and joyful environment for our staff and visitors is very rewarding to me, and I take great pride in this. As you will see when you visit our building, I also still get to pursue my love of floriculture."
Nora Sutton – Economic Development Specialist, began in December 2022
"I joined the SPCE team in December 2022 as an Economic Development Specialist to provide managerial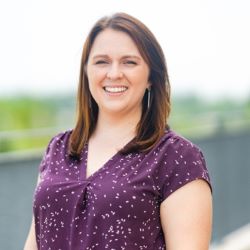 oversight and technical support for SPCE's economic and community development projects and initiatives. I am excited to advance inclusive economic and community development in the local community in this new role.
I received a BA in History from the University of North Georgia in 2015. From there, I completed an MA in Public History at West Virginia University in 2017. I served as an AmeriCorps member at a small non-profit that preserves and interprets the history of a New Deal-era planned community in rural West Virginia for one year, prior to coming to JMU. This experience was deeply impactful and clarified that my professional interests lie in serving the public and enhancing communities. I joined JMU in July 2018 and worked in various capacities in University Advancement for four years. I'll complete my Master of Public Administration from JMU in summer 2023. My experiences in non-profit organizations, local government, and higher education have helped me develop a collaborative approach to public service, which I believe to be important and noble work.
While my commitment to my work is strong, I deeply value work-life balance. I'm an avid reader and often unwind at the gym or with yoga at home. In our downtime, my husband and I are typically cooking at home, listening to our record collection, hiking with our dog, taking in live music, and just enjoying all the Shenandoah Valley has to offer."
Kelly Jenkins – Youth Programs Assistant Coordinator, began January 2023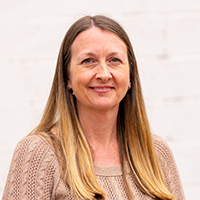 "At four years old, I was creating my own classroom in the basement of my childhood home, so working with students has always been in my blood. I have worked in the field of education for a little over 20 years, both in traditional and non-traditional settings.
Having received my B.S. from JMU in 2000, I count it a privilege to return to my alma mater in a professional role. I joined the SPCE in January 2023 to provide support to the PK-12 programming division of SPCE.
Fun fact: I traveled the NASCAR circuit with Motor Racing Outreach providing support to families by engaging their children while on the road."
Tochukwu Ngwu – Marketing Graduate Assistant
Previous Degree(s): Bachelor of Arts, English & Literary Studies 
Current JMU Graduate Program:  Writing, Rhetoric & Technical Communication
Where do you see yourself professionally in 5 years?
"I see myself completing my doctoral studies in Rhetoric and Composition with particular emphasis on multimodal communication and genre studies in technical communication while actively teaching college-level writing and working assiduously to explore composition practices that will improve widespread access to specialized knowledge replete in academic discourse."   
What is most exciting to you about working with SPCE?
"Working with SPCE holds the promise of creating a nexus between the theoretical aspects of my graduate work and practice in a professional setting. I appreciate the opportunities to connect with like-minded professionals in different programs at SPCE and meaningfully contribute to their advancement efforts as I professionally evolve into a more effective communicator in a variety of contexts."