Welcome The New Faces of SPCE
School of Professional & Continuing Education (SPCE)
---

JMU's SPCE values and appreciates new perspectives, learning opportunities, and vibrant minds. We look forward to learning from each other, valuing the differing experiences and perspectives brought into our work, and growing together. Please help us welcome the newest members to our team!
ADP: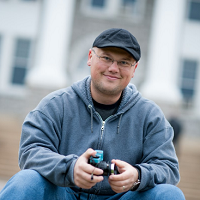 Daniel Robinson – Director and Academic Unit Head, Began with SPCE July 2022
"I am an educator, administrator, and artist. I have experience in leadership, teaching and learning, administration, and fundraising - particularly through grants. I have a BS in Art from Radford University, an MFA in Studio Art from JMU, and a graduate certificate in Higher Education Assessment, also from JMU. I have taught courses in JMU's interdisciplinary MFA program and undergraduate courses in our School of Art, Design and Art History, as well as General Education."
Darin Council – ADP Program Coordinator, Began with SPCE July 2022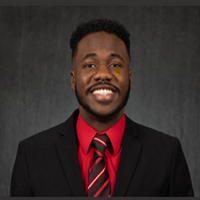 "The entirety of my professional career I have been working in higher education. Previous to this role, I was an Admissions Counselor at my alma mater, Bridgewater College. Many of my responsibilities revolved around recruitment and collaboration. In my current role as Program Coordinator, a majority of my work surrounds the admissions/processing of prospective students. I enjoy finding innovative ways to help students continue their education. Outside of work I find myself exercising regularly, going out with friends, and enjoying my fair share of anime/TV series."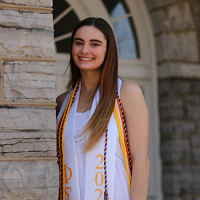 Lindsey Filbey – Academic and Professional Programs GA, Began with SPCE August 2022
Previous Degree(s):  Bachelor of Communication Sciences and Disorders with Exceptional Education and Spanish Minors
Current JMU Graduate Program:  Master of Speech-Language Pathology
What is most exciting to you about working with SPCE?  "The opportunity to build professional skills and learn new things while being connected to the Harrisonburg community."
Operations: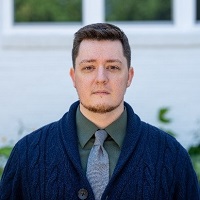 Justin Bullman – Financial and Operations Manager, Began new position in April 2022
"I found my home with SPCE during the summer of 2017. My previous positions here include a Faculty Support Specialist role for our credit programs and Project Coordinator for the Economic and Community Development team before becoming SPCE's Financial and Operations Manager. I obtained my bachelor's degree from JMU and have worked a wide variety of other jobs before coming back including warehousing, construction, retail management, opticianry, and web development. In my free time, video games are a favorite hobby."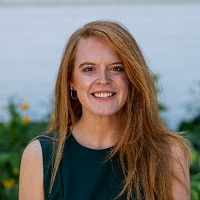 Melanie Carver – Assistant to the Dean, Began with SPCE December 2021
"I graduated from JMU in 2015 with a Bachelor of Arts degree in Sociology. During and after my time as a student at JMU, I worked with various nonprofit organizations in Virginia, Texas, California, and Thailand that rescued and provided aftercare for children who were being sex-trafficked. After traveling, I began working in the education field both as a residential counselor and later a clinical/administrative assistant for several years before coming back to JMU and joining SPCE's team. These previous experiences strengthened my skills in organization, communication, and acting as a liaison between various teams/departments. Currently I get to support Nick and SPCE's portfolio by fulfilling needs, problem solving, and coordinating various logistics, projects, meetings/events."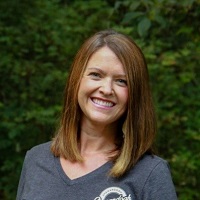 Bekka Harsh – Marketing and Communications Coordinator (shared position with Shenandoah Valley Partnership), Began with SPCE August 2022
Bekka has more than 15 years marketing and communications experience in both the non-profit and for-profit sectors. Her past roles include Marketing and Communications director at the Harrisonburg-Rockingham Chamber of Commerce and marketing director for a commercial real estate firm in Charlotte, NC. Bekka has a passion for the Valley and enjoys highlighting the stories, people, programs and businesses that make our area thrive!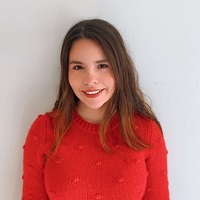 Natalia Camacho – Diversity, Equity, and Inclusion GA, Began with SPCE August 2022
Previous Degree(s):  Bachelors of Community Health with a minor in Psychology
Current JMU Graduate Program:  Master of Occupational Therapy
What is most exciting to you about working with SPCE?  "I am excited to become more familiar with the programs offered by SPCE and analyze them through a DEI lens. I am looking forward to getting to meet the amazing SPCE team and learn from this experience so that I can grow both professionally and personally."
Noncredit Programs: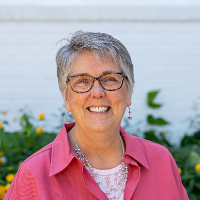 Barbara Hetzel – Lifelong Learning Institute Director, Began with SPCE July 2022
"As the Director, I oversee a wonderful staff and volunteer Advisory Board that works to bring all of our programs and experiences to learners of any age. I engage with the community to bring the value and understanding of LLI to others and collaborate on opportunities to expand and increase our impact. Running as a thread in all that I have done is a deep commitment to adult education and a firm belief that we are always learning."
Justin Whetzel – LLI Program Coordinator, Began with SPCE September 2022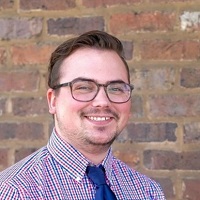 I'm excited to introduce myself as the new Program Coordinator for the Lifelong Learning Institute. I graduated from JMU in 2014 with a Bachelor of Science in psychology and a minor in family studies. My hope is to inspire others to challenge themselves to achieve their educational goals, whether that be taking a non-credit class, completing a certificate course, or pursuing a degree. In my spare time, I enjoy going to concerts, discovering new music, watching films, and spending time with my dog, Calvin.
 Henry Barden – Outreach and Engagement GA, Began with SPCE August 2022
Previous Degree(s):  Bachelor of Science in Resource Conservation
Current JMU Graduate Program:  Master of Arts in Writing, Rhetoric, and Technical Communication
Where do you see yourself professionally in 5 years?  I see myself as a conservationist and advocate for public land
Economic and Community Development: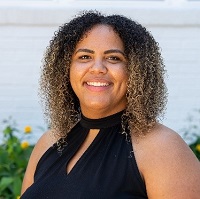 Samantha Harmon – Presidential Engagement Fellow, Began with SPCE August 2022
"I graduated from JMU with my Bachelor's at JMU in May 2020, majoring in Psychology, and my Master's in August 2022, majoring in Psychological Sciences with a concentration in Quantitative Psychology. I have attended the university for six years, experiencing campus life as an undergraduate student, a full-time employee at an off-campus job, a transfer student, a first-generation student, a "double duke," a graduate student during the pandemic, and a multiracial student. I am excited to spend the year exploring a world I haven't been a part of while serving the needs of local businesses and the Harrisonburg community, with the goal of leaving a lasting impact on the university and community."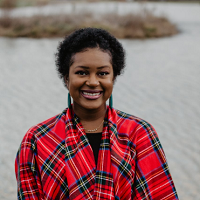 Roneka Samalenge – Economic and Community Development GA, Began with SPCE January 2022
Previous Degree(s):  Bachelor of Public Policy and Administration
Current JMU Graduate Program:  Master of Public Administration
Where do you see yourself professionally in 5 years?  "I see myself potentially going back to school to get my JD and/or working locally for a city or for the state of VA."