School of Professional & Continuing Education (SPCE)
Thank You To Our Fellow And Graduate Assistants
---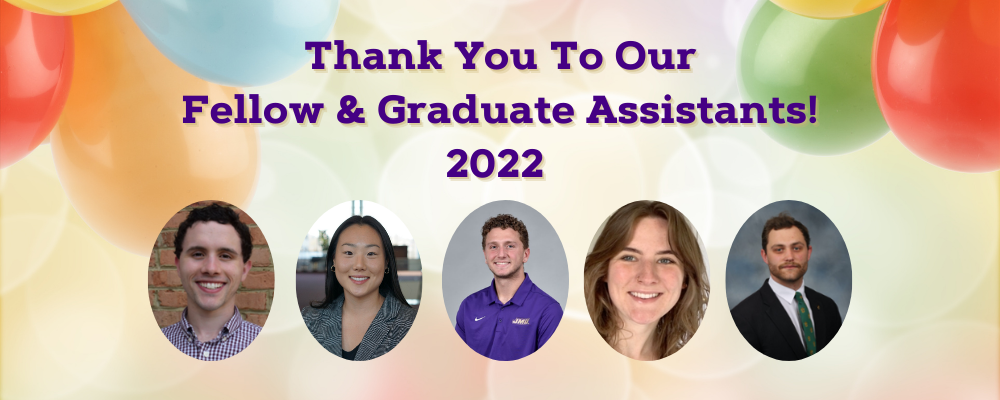 The School of Professional and Continuing Education has the immense pleasure every year to host multiple graduate assistants as well as a President Engagement Fellow. These individuals are such invaluable members of our teams as they bring passion, perseverance, and new experience into their work. While it is always a sad parting, we look forward with these GAs and Fellows as they enter their next adventure and pursue their dreams.
As the school years draws to a close, these individuals reflect on their time with SPCE:
Chris Davidson: 2021-2022 Presidential Engagement Fellow with SPCE Economic and Community Development
Q: Have you grown professionally through the Engagement Fellows Program? What would you say is your most unexpected takeaway from this experience?
A: "My position at SPCE in the Engagement Fellows Program has given me a lot of opportunities I wouldn't have had otherwise. Being able to take lead on projects and having the option to be in spaces I wouldn't otherwise be in this early in my professional career has helped a lot with my confidence and belief in my abilities.
The most unexpected takeaway was learning to advocate for myself. Being a young professional only a few years out of college, while being a part of a program where I have the opportunity to be in meetings with higher ups in the department and university, creates a weird environment where, at first, I didn't think it was my place to suggest ideas or speak up. I've learned over the past year that I do have a unique perspective and a lot to contribute, and that advocating for myself shouldn't feel wrong or like I'm asking for too much. It's a refreshing feeling to have that belief in myself."
Juno Wild: 2020-2022 Graduate and Undergraduate Studies Graduate Assistant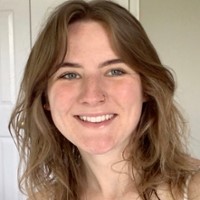 Q: How do you feel that your perspective in regards to your next steps has changed when compared with a year ago? What are you excited about in regards to your next steps?
A: "I think I've gotten a better idea of what I want to do and where I want to be. I was much more unsure of my future and had no idea what I would be doing. I still don't have an exact career path in mind, but I've learned more about what I'm good at and how my skills can work in a variety of fields. While it's a little stressful that I don't feel drawn to a certain career yet like so many other graduates are, it's freeing that I can try out different things and see what I like without being tied to one defined path. I'm excited to see where I'll go next and to find new friends and family in entirely new places."
Robert Lohr: 2021-2022 Economic Development Graduate Assistant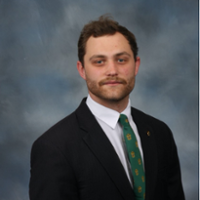 Q: Tell us a story of your best memory from your GA experience.
A: "My best memory as a GA would be the Economic Development team retreat we had at the JMU Farm. I learned a lot from this retreat especially when observing Nick's leadership style, specifically how to manage a team effectively, especially in the face of challenges and turnover."
Olivia Beach: 2021-2022 Marketing Graduate Assistant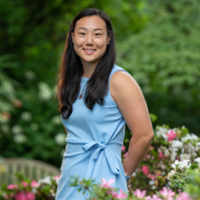 Q: How have you grown professionally? What have you learned?
A: ""Throughout my time at SPCE, I've grown my knowledge in the field of marketing. Some highlights include website designing and marketing a non-profit event. In addition to providing marketing assistance to the team, I learned the inner workings of what it takes to plan and develop a fundraising event. I had the unique opportunity to sit in on important conversations to turn all the planning/ideas into reality. 
I also gained more insight about Project THRIVE and how this project is assisting local businesses and organizations become more sustainable. I will never forget my time at SPCE and the growth that came with this amazing opportunity."
Dustin Norton: 2020-2022 Outreach Programs Graduate Assistant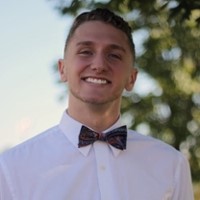 Q: What advice would you give another GA looking for a GA opportunity?
A: "Don't be afraid to take risks and put yourself outside of your comfort zone because growth begins at the end of your comfort."
Congratulations to these individuals as they finish their time with SPCE. We wish you all the best!