Set for Success: The RN-BSN Co-Enrollment Program
School of Professional & Continuing Education (SPCE)
---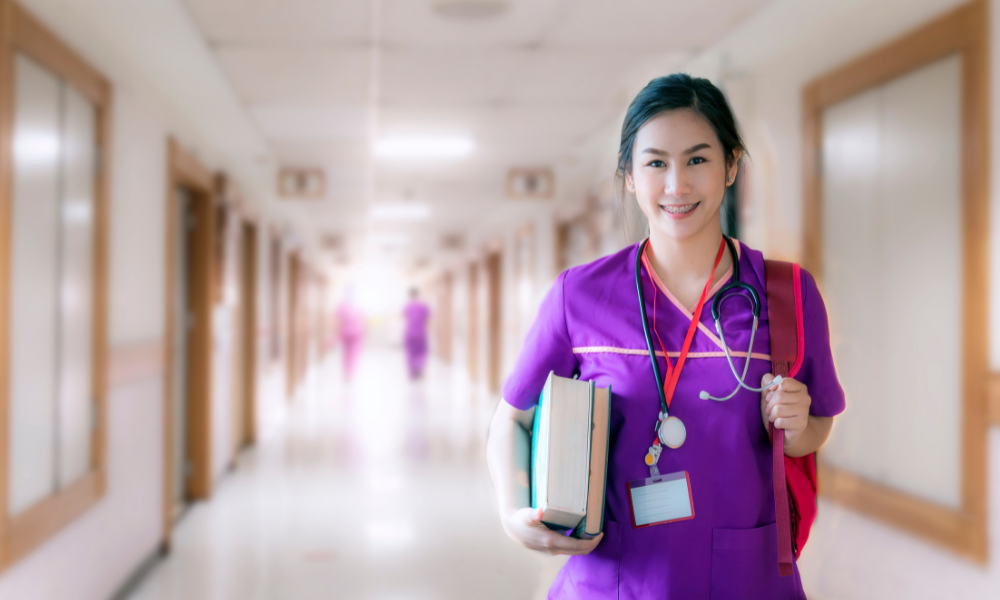 The expectation of a bachelor's degree within five years of gaining employment is now a reality for the majority of working nurses. Because of this, RN to BSN pathways have increased in both popularity and number, but the option of starting a BSN program while completing an associate's degree is one that few schools offer. To provide students with a competitive edge when seeking employment, the RN-BSN co-enrollment program was created.
The co-enrollment program at James Madison University began in Fall 2017 as a pilot program with 10 students from Blue Ridge Community College. Students take one course per semester while they are co-enrolled at their community college. Upon graduation with their associate degree in nursing (ADN), they then transition into the full RN-BSN program to complete courses they did not take as a co-enrolled student.
Since its inception, the program has grown to a total of 65 currently enrolled students from various Virginia Community College System (VCCS) schools, with 25 of these students already transitioned into the full RN-BSN program. The decisions to expand the program to all VCCS schools through a memorandum of understanding (MOU) with VCCS and to admit in both fall and spring came about due to the overwhelming interest following the Fall 2017 and Fall 2018 admission cycles. The program now admits only 20 students per cohort using a holistic admissions process that considers a range of factors that go beyond simply GPA, including fluency in another language, military service, volunteer work and job experience. The 20-student cap also aids students in having a more personal, guided experience in the program. Students work closely with an advisor who follows them throughout their progression and ensures that they succeed in both their ADN program and at JMU.