School of Professional & Continuing Education (SPCE)
Influential Experiences with Youth Programs
---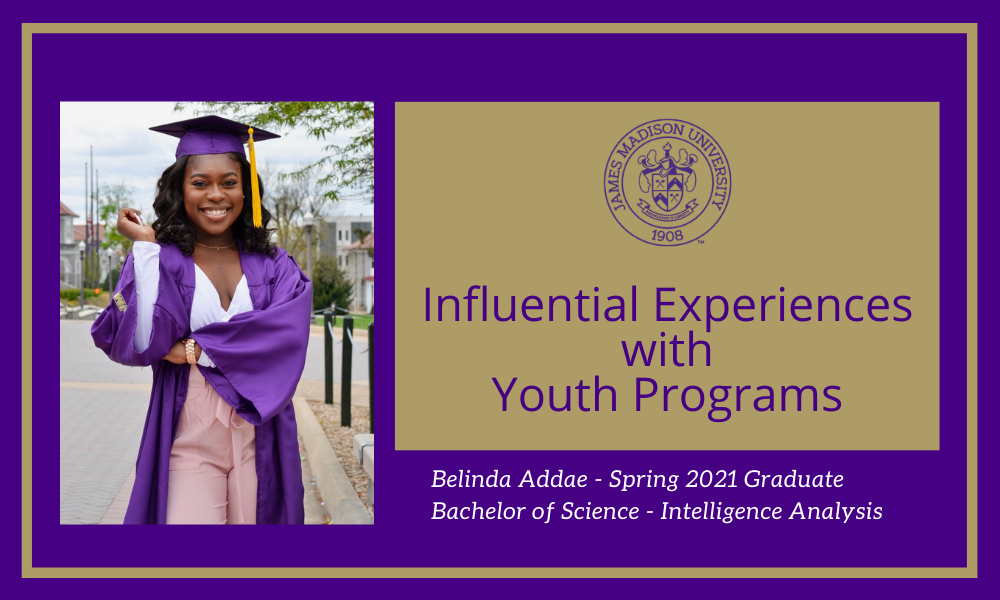 Professional & Continuing Education structures our youth programs in a way that creates a pipeline from elementary school to college. Some of our camps include: Science Explorers for elementary through high school, College for Kids and Robotics for elementary and middle as well as Culinary, and Summer Honors Institute for high school students, to name a few. In total we serve just over 800 K-12 students each year. In this article we will highlight three. One elementary, one middle, and one high school student.
Maryam Mohammad a riser 5th grader with Spina Bifida, first attended the elementary Science Explorers Camp in July of 2018. While her mom was excited for her to attend, Maryam was a bit apprehensive when she arrived that first day. As the week went on, she became significantly more outgoing and excited to participate. By the end of camp, she was fully engaged in the songs, activities, etc. The following summer, Maryam attended the College for Kids program where she participated in the "Jr. Dancing Dukes" and "Pokémon Go" courses. To see her perform the dance moves and interact with her friends during the course of the week was truly heartwarming. Being able to observe Maryam's growth and personality bloom was a great reminder of how much our youth programs make a difference in students lives.
Sean Lin attends middle school in Rockingham County and has attended many of our program offerings over the years. Science Explorers, College for Kids - four different years, and our online Renewable Energy camp that. Renewable Energy was one of our new programs being offered that Sean was registered to attend. Mid-week through the camp, we received an email from Sean's mother, in regards to how his first online camp was going. Telin Lin wrote, "My son Sean has really enjoyed and learned so much in the past two days. We couldn't believe all the kits packed together for the camp. They are things Sean always wanted to try and have. The camp style works out really well for kids to try all kinds of ideas with or without other help. The instructions given were great to inspire more interest and learning and ....lots of experiments.   
He mentioned this is the best camp he has had. I agree with the focus and fun I've observed. I wish all school classes are done this way. Please keep up the good work and never stop inspiring the kids!" 
Belinda Addae, from Sterling, VA was accepted and attended our Summer Honors Institute residential camp, in the summer of 2015 as a rising high school Junior. Going into the program, Belinda had already decided that JMU was not the school for her. After attending and having such a fantastic experience she went on to apply and be accepted to attend JMU and the Honors College. As a JMU student she served as a counselor and mentor for 2 years and decided to even come back one more year in 2021 following her graduation from JMU on Sunday, May 9, 2021 with a Bachelor of Science in Intelligence Analysis.
JMU Professional & Continuing Education Youth Programs have served thousands of students over the years, many of whom have benefited beyond measure!