A Special Call to Action
School of Professional & Continuing Education (SPCE)
---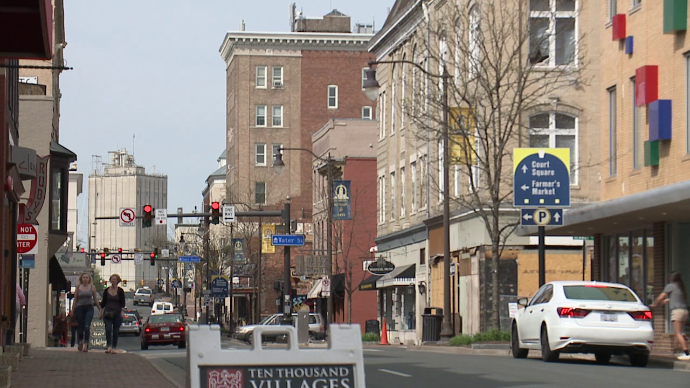 Economic and Community Development is a major function of our mission and vision. We respond to individual, business and community needs through transformative educational programs and experiences. As an anchor institution for our region, we take our responsibility of helping our community very seriously.  Our outwardly focused involvement is a matter of responsibility. This has never been truer given the significant economic downtown facing our entire region, the Commonwealth, and country due to COVID-19. We see the pandemic as a special call to action prompting new efforts to get involved, expand our services, and increase our capacity.
PCE Associate Dean and Associate Professor, Dr. Nick Swartz, currently represents JMU as a member of the Harrisonburg-Rockingham Business Resilience Task Force.  The Task Force was created to coordinate support and resources for area businesses in response to COVID-related challenges. In addition to JMU, partners include the economic development offices of Rockingham County and the City of Harrisonburg, the Shenandoah Valley Small Business Development Center, Shenandoah Valley Technology Council, Shenandoah Valley Partnership, Harrisonburg Downtown Renaissance, and the Harrisonburg-Rockingham Chamber of Commerce.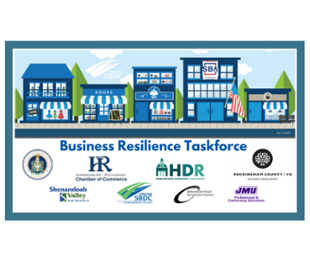 Over the summer, Dr. Swartz also worked with the City of Harrisonburg and Staunton Creative Community Fund to facilitate a 10-week cohort of Shenandoah Valley Rebuild, a CO.STARTERS program which provides local entrepreneurs with the tools they need to adapt to new challenges during the pandemic. While the framework is strong, the true benefits of the program lie in bringing so many small business owners together to network and learn from each other. 

In order to further enhance PCE's outreach and engagement efforts related to COVID -19, we are pleased to welcome Katherine Chiu to our team. Katherine is "excited to contribute to meaningful projects that will help local businesses and nonprofits throughout the Shenandoah Valley in their COVID-19 response and recovery efforts. I'm so happy to be part of a team that places such a significant emphasis on education and capacity-building." Katherine joins PCE as our Economic and Community Development Fellow as part of the JMU Presidential Engagement Fellows Program.  PCE, in close collaboration with area economic and community development partners, will create programming and opportunities focused on: business retention & expansion, workforce training, entrepreneurial development, and organizational and individual capacity building.  Katherine will have major responsibilities in supporting these expanded outreach and engagement efforts.