//www.jmu.edu/news/parents/2021/_images/dec-cover.jpg
Madison Family Newsletter: December 2021
Madison Family Newsletter: December 2021
Brought to you by the JMU Office of Parent Relations
News
---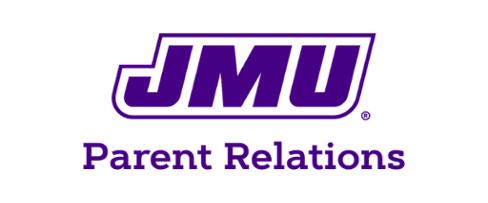 The Madison Family Newsletter is created each month by the Office of Parent Relations in partnership with many members of the JMU community. For more family resources, visit our website.

A Letter from Dr. Tim Miller
Hello everyone,
I'd like to start with a big congratulations to those of you with a student graduating in December! I know this is an important moment in time for your family and I hope you will take time to celebrate this milestone together. I'm so proud of their accomplishments and hope they stay in touch with JMU in the years to come. Please remind them that in the two years following their graduation, they can still schedule appointments with career advisors, participate in Career Fairs, career workshops and more. They can also schedule an appointment (Zoom, phone or in-person) by visiting the Career Centers website.
For everyone else, as soon as finals week is over it will be time for a nice long break. As a reminder, residence halls close on Saturday, Dec. 18 at 10 a.m. and will reopen on Sunday, Jan. 16 at 10 a.m.
If your student wants to be tested for COVID before they return home, they can attend open walk-up testing Monday-Friday 10 a.m. – noon in Warren Hall 502.
I hope all of you have a wonderful Winter break, enjoy time with your Duke and we will see you again in 2022!
Take care, and Go Dukes!
Dr. Tim Miller
Vice President for Student Affairs
Dental Services on Campus?
Submitted by: Angela Ritchie, Associate Director of Communications and Marketing, Student Affairs

Would your student use dental services on campus? Let us know by clicking the link below and answering two quick questions.
Financial Aid Disbursements and Starting Classes
Submitted by: Nora Sutton, Assistant Director, Office of Annual Giving

Don't forget JMU in your year-end giving! The Parents & Families Fund was established for JMU parents, guardians, and family members who want to support the programs that enrich their student's Madison Experience. Your gift brings new ideas to life and provides transformational opportunities in research, service and other enriching experiences. Remember to make your gift by December 31 in order to receive tax benefits for 2021.
---
Join 5,600+ fellow JMU parents and guardians in the official Facebook group! This group was created by the Office of Parent Relations in an effort to provide a safe online environment for parents to engage with one another. Request to join the group here »
---