//www.jmu.edu/news/parents/2021/_images/april-cover.jpg
Madison Family Newsletter: April 2021
Madison Family Newsletter: April 2021
Brought to you by the JMU Office of Parent Relations
News
---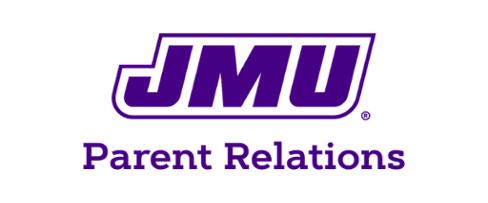 The Madison Family Newsletter is created each month by the Office of Parent Relations in partnership with many members of the JMU community. For more family resources, visit our website.

A Letter from Dr. Tim Miller
Hello JMU Parents, 
I am writing this as I look out my window and watching your young people enjoy an incredible day on the Quad. While I know we are still in a pandemic, watching our students enjoy being outside together gives me hope for the rest of this semester and for our in-person fall semester. I almost wish I could go out and have each of them take a video of themselves enjoying their time here and ask them to send it to their parents so you could know that things are better.
I can remember a year ago when things changed for all of us and when the experience students desired and that we want for them was stolen from them. It didn't matter if they were first year students or seniors, this virus took something from them. Our students persevered and became stronger through this experience.
Lately I have had the opportunity to get lunch or dinner with over a hundred students and we talk about their lives and how they are doing. I am constantly amazed at the hope I hear in their voices. They are sad about what they lost but they are excited about the possibilities ahead of them this fall when we are all back together again. We will need to re-orient our first-year students again while also welcoming the Class of 2025. We will also have to help everyone transition back to what may be "normal" but will feel strange and new to many of them.
For parents of graduating seniors, thank you for your support through the years. I came to realize the other day that I have had the privilege of being with this group of students for three years of their careers. I have watched them grow and learn since their sophomore year. I am so proud of what they have accomplished and celebrate their successes with you. We hope both you and they continue to stay involved in JMU because this is a community for life.
We are also planning to offer both testing and vaccination clinics as we come to the end of the semester. We are hopeful that anyone who wants a vaccine will be able to get one and those people who want tests before they leave JMU will also have that opportunity. Please remind your student to check their JMU email for the Health Update that is sent out each day as we will share information about each clinic in these updates.
This is also a good time to remind them that if they want to be eligible to receive the vaccine while still here in Harrisonburg, they should register with Vaccinate.Virginia.gov or call 1-877-VAX-IN-VA and use their local address.
If you ever want to take a quick look at what's happening on campus, you can enjoy a virtual visit on the JMU Quadcam. You may even see me with my own dog Duke enjoying the weather on a walk with Jamie and me!

Go Dukes!

Dr. Tim Miller
Vice President of Student Affairs
Submitted by: Emily Blake, Communications and Marketing Coordinator, Libraries

If your Duke is too busy enjoying the warmer weather to be thinking much about the research papers that will be due in a few weeks, they might not realize how busy things are about to get. Please encourage your Duke to reach out to us in the Libraries as early as possible if they need help with finding sources, managing citations, or other aspects of a research project.
We are here to help! Your Duke even has a designated liaison librarian with specialized information and resources to help students their major. Also, our online research guides give your Duke 24/7 access to the best resources for research in a particular field. If your Duke is feeling stress about research assignments, make sure they about their liaison librarian and research guides. If they have any other questions, they can always ask the library!
UREC Intramural Sports and Special Events
Submitted by: Kaitlin Pomerleau, Assistant Director for Marketing and Social Media, UREC
UREC has an exciting line up of Intramural Sports tournaments this month to allow for some in-person recreation and competition! Offerings include a lacrosse challenge, disc golf tournament, soccer challenge, home run derby, sand volleyball tournament, ultimate frisbee challenge and a virtual triathlon challenge. Encourage your Dukes to visit https://bit.ly/SpringIMSports for more information and to register!
---
Financial Aid Update
Submitted by: Colleen McAvoy, Assistant Director for Loans, Office of Financial Aid and Scholarships
End of Term/Year Deadlines: As the end of the 2020-21 year comes to a close, there is still time to obtain a loan for the year. Direct Loans must be certified (processed) by JMU by the end of the spring 2021 term.
Students must accept sub/unsub loans via MyMadison by May 6th.
Parents and Graduate students borrowing PLUS Loans must submit applications via studentaid.gov by May 5th.
Private education loans take longer to process; please apply with the lender of your choice as soon as possible to ensure JMU receives your request in a timely fashion.
Loan Repayment: As graduation nears so does the start of loan repayment. Financial aid received as a loan must be repaid but who you repay, how much, and when varies depending on the type of loan(s) you received.
Private Education Loans: Private education loans are non-federally backed loans with terms and repayment dates set by the lender. Private loan borrowers must contact their lender for specific repayment requirements.
Federal Direct Loans: For information about parent and student Direct Loan repayment plans and options, please review https://studentaid.gov/manage-loans/repayment.
All student Direct Loans have a grace period of 6 months, giving student borrowers time to prepare for repayment. As part of that preparation, students will be asked to complete exit loan counseling via studentaid.gov. This educational tool helps students understand repayment options, how much they have borrowed, potential monthly payment amounts, and more. Your student will receive information from JMU's financial aid office with instructions for completing this counseling.
Parent PLUS Loan borrowers choose whether to begin repayment while their child is in school or to defer part or all of their loan until after their child graduates.
Both student and parent Direct Loan borrowers must contact their loan servicer to make payments or request changes to their repayment plan. You may find your loan servicer information by logging in to studentaid.gov and reviewing each loan received. For more information about servicers please see https://studentaid.gov/manage-loans/repayment/servicers.
The Department of Education has offered emergency flexibilities through September 30, 2021 to provide repayment relief during the pandemic. These measures include no interest until September 30, 2021 and loan payment suspension. For more information and the most current information, please see https://studentaid.gov/announcements-events/coronavirus.  
It's No Joke! You Can Live On Campus Again!
Submitted by: Alicia Lamb, Social Media & Marketing Coordinator, Residence Life
It's true! You still have the option to live on campus next year in an air-conditioned upperclass hall. Live in a Bluestone or Skyline upperclass res hall or in the Apartments on Grace!
We are pleased to offer first year students priority access to a limited number of binding Live On Again! Housing Contracts for next year. That means more time with fellow Dukes!
Once you sign a Live On Again! Housing Contract, you have a GUARANTEED space on campus for next year. Live On Again! Housing Contracts are now available through the Online Housing System for any current JMU undergraduate student who wants live on campus for the 2021-2022 academic year.
If you have any questions, be sure to contact our Housing Office at 540-568-4663 or res-life@jmu.edu.
Congratulations Class of 2021
Submitted by: Kimberly Rhodes, Hotel Madison

As the Official Hotel of James Madison University, we could not be more excited for the graduating Class of 2021! This is a momentous occasion and a joyous time for celebration. We are excited to offer graduates, parents, and families multiple venues for celebration this graduation weekend. As an on-going tradition, we will also be serving a Mother's Day Brunch by Chef Beau Floyd in Montpelier Restaurant & Bar on Sunday, May 9 from 10 am – 3 pm. Click the button below to view menus, reservation info and hours of operation.