News
DocUmenting Our Journeys
---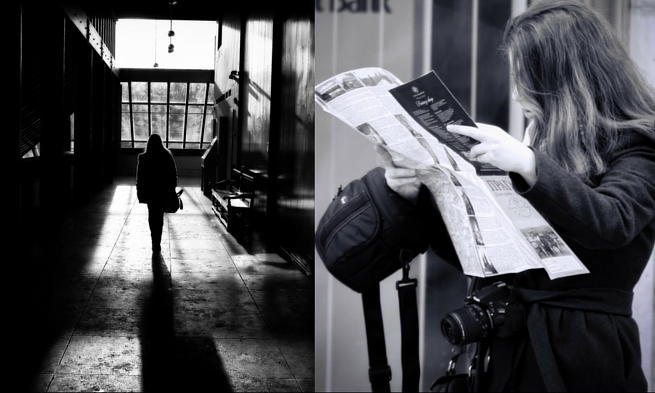 In thematic keeping with International Week (I-Week), the Office of International of Programs (OIP) has established an ongoing partnership with the Madison Art Collection's Prism and Prism International Galleries in the Festival Conference and Student Center.  The intent of International Week (I-Week) is to be a truly campus-wide event and one that reflects James Madison University's spirit: "All Together One." 
The International Week theme for 2016 is "DocUmenting Our Journeys" and runs from September 19th-23rd. This year's theme takes into account that the important part of the journey is YOU. Today we have powerful tools for capturing life around us immediately in the moment and sharing it with the world.  The Opening Reception for the exhibits will be Thursday, September 22nd, 6:30-7:30PM in Prism Gallery.
Each fall, drawing heavily upon shots taken by study abroad participants and faculty directors, there are exhibits that feature I-Week's focus area. Prism International Gallery will have an exhibit directly about the theme of "DocUmenting Our Journeys" while Prism Gallery will feature the Photo Contest winners. 

For more information about the Photo Contest, click here.


At JMU we are presented with a unique opportunity to learn from one another's journeys.

DID YOU KNOW?:
- The Harrisonburg community is one of the most diverse areas in this region: one of 33 Church World Service Refugee Resettlement sites (and the site with the highest rate of refugee resettlement per capita) and the most diverse school system in Virginia (more than 50+ languages represented, close to 40% ELL/LEP). 
- More JMU students participate in study abroad than most of our peers (#1 for total number of students studying abroad on short term programs) with nearly 1,400+ students studing in 60+ different countries.
- Our international student body has been increasing steadily over the past 5 years and continues to grow. Right now at JMU we have international students representing 71 countries.  

Each year since its beginning in 2000, International Week has brought with it the bonus of wondrous images from the cameras of students, faculty and staff and their journeys abroad, valuing cultural exchange and differences.
Published: Thursday, May 5, 2016
Last Updated: Friday, February 9, 2018