News
Miracle in the spotlight
---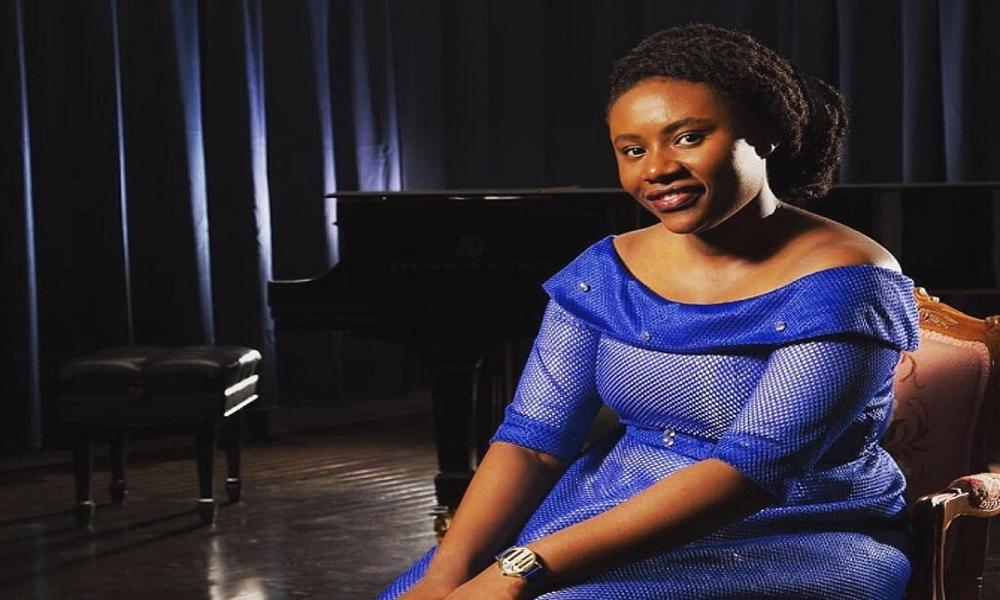 By Laureta Ramaj, Graduate Student, M.A. in Communication & Advocacy
"I want to be a renowned opera singer and perform at the MET" says Miracle Ogbor, a doctoral student in the Musical Arts program. However, if you'd asked her this question a few years ago, her answer would have been different because, until recently, she thought she would be an accountant.
Miracle was a violin performance major at the Mountaintop Conservatory of Music. Soon she became a double major in violin performance and vocal performance but she never envisioned that she would eventually end up becoming an opera singer. "My passion for opera developed over time. My school director insisted that I should sing professionally." she says.
Miracle's musical career started at church back in Nigeria. Her pastor, Dr. Daniel Olukoya was the president of Mountaintop conservatory of music and Mountaintop University where Miracle was enrolled, and "he made sure that every student at the university took music as an elective and learned to play at least one musical instrument before they graduated." Her pastor was and continues to be the most influential figure in her musical career.
A few years ago, Miracle recalls meeting a JMU faculty member who came to Nigeria for a conference, and happened to attend her graduate recital as well. Mesmerized by her talent, he sent a recording of the recital to JMU and asked Miracle to consider attending the school. She did not have the resources at the time; although she did have the passion and the determination to continue to work hard. Five years later, Miracle ended up at JMU pursuing a doctoral degree in music.
"I like the calmness and tranquility of Harrisonburg and I love the university, it's a great place to study." says Miracle. "The program is very challenging and takes up a lot of time. I practice for at least 4-5 hours on a regular day. Due to the rigor of the doctoral program, sometimes I don't have a lot of time but I make sure I dedicate at least 45 minutes to practice on such days". To relieve some of the pressures of the demanding doctoral program Miracle sings in a church choir every week.
Miracle says her proudest moment on stage was her performance with MassOpera in Boston as a part of the Freedom Ride opera by Dan Shore – a play based on the story of civil rights movement. "Playing the character of Ruby felt great. It was like playing myself on stage because of our similarities, except she had asthma." she notes. When asked about her definition of success, Miracle said "just becoming a better person every day, looking back at who you were yesterday and knowing that you have gotten better from that point on".
Miracle is driven, talented and dedicated. She believes that James Madison University is home to such students.
Contribute to the education of our amazing students during JMU's annual Giving Day on Thursday, March 24. Donations to the Graduate School will help give students the opportunity to pursue their dreams and goals that might otherwise seem impossible. The Graduate School's Advancing Intelligent Minds (AIM) program is designed to help exemplary graduate students like Miracle succeed during their academic and professional development journey. This fund supports students who are underrepresented in their academic field of study and whose talents, skills and abilities enable them to enrich the James Madison University community.