Graduate School
Teaching teachers how to teach
---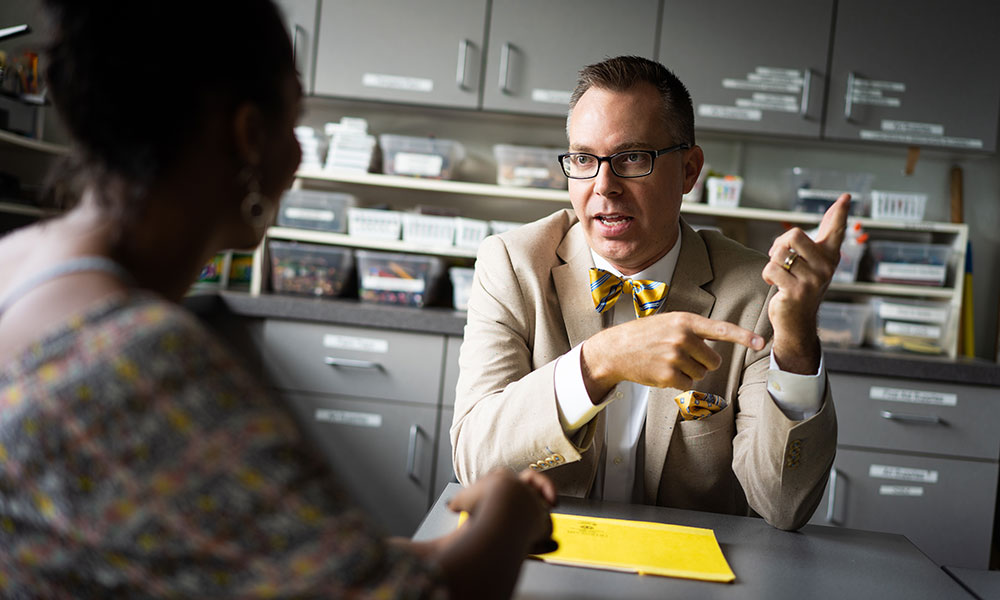 SUMMARY: No matter which hat he's wearing, Dr. John Almarode loves sharing ideas about teaching.
---
'I never imagined being where I am today, and that's part of the fun of it all. Each year, something new pops up for me to do and learn, and I constantly think. 'Wow. I never saw that coming.'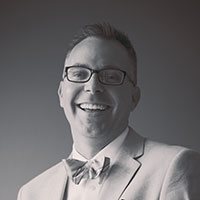 Dr. John Almarode

Talk for just a short time with Dr. John Almarode, and three things become abundantly clear. He loves his job, he adores learning and he is over-the-top excited to teach teachers how to teach.
In his eighth year with JMU's College of Education, Almarode wears a number of different hats—associate professor of education, director of the Content Teaching Academy, aco-director of the STEM Center, and JMU's partnership professor with Augusta County Public Schools. Each role is born from an overwhelming
desire to provide teachers with the best tools necessary to help all levels of learners achieve academic success.
"Kids show up at your classroom door every day, and you have no control over the baggage, the benefits, the stress, the success that they arrive with. All that happens outside of your purview and you have no control over any of that," he says. "Your job is to meet them where they are, respect and appreciate them as human beings and as collaborators in the learning process, and move them forward. That is your job."
As Almarode sees it, the goal for every teacher is the same. "Your students need to be better off
when they leave you than they were when they walked in the door," he says.
Teachers need to develop their skill set and expertise, and they can do that from JMU and the College of Education.
"We need to help our students understand that they have to be able to relate to a student who sees the world differently than me, that has had different experiences than I have," he says.
Almarode's primary area of research is "what works best in schools and classrooms." That work has taken him to inner-city Detroit, Kenya, Saudi Arabia, Thailand and Japan, to mention a few.
"I get to go all over the world to help translate what we know about teaching and learning, and I get to put my finger on the pulse of what's really happening. Then I get to come back here and prepare our students for what they think might evolve."
The result? JMU-trained teachers, fresh out of college, have unique tools to make the world a better place. Teachers returning to JMU for advanced training develop the skills they need to leaders in their fields.