Graduate School
A Quest for Learning
---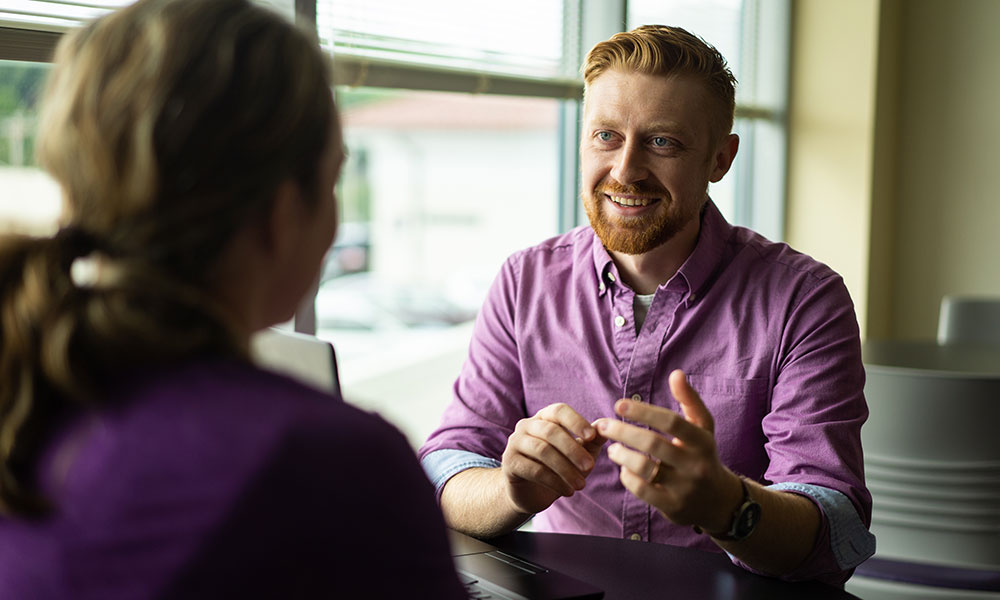 SUMMARY: A Utah native, Chambers chose JMU in part because of its obvious family vibe.
---
'The opportunity to attend JMU as an out-of-state student combined with my graduate assistantship- I just couldn't turn that down.'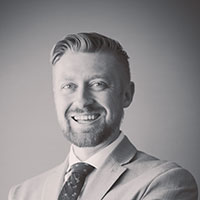 Jackson Chambers

Jackson Chambers, a student in the Master's of Public Administration program, recently shared why he came to JMU and his experiences in the program.
WHAT DO YOU LIKE ABOUT YOUR PROGRAM?
My classes are small. There are eight to 15 students in each class, so there is a lot of opportunity to get attention from professors. Another of the top benefits of the program, for me, is that you're able to work full-time and go to school. The way the JMU program is structured has a nice balance among four different specializations. For me, the class spread is nice between nonprofit and local government, the two specializations that most interest me.
TALK ABOUT YOUR ASSISTANTSHIP.
I work for The Cohen Center. It's housed in The Graduate School offices on the top floor of Madison Hall. The thing I love about The Cohen Center is that it draws in the entire JMU graduate community. There are professional development opportunities and extended education opportunities that bridge the gap among various programs. The Cohen Center is all about fostering collaboration. It is a place for all graduate students here at JMU.
WHAT DO YOU SEE YOURSELF DOING NEXT?
I'd love to go into nonprofit work. Maybe fund-raising or some sort of managerial role within the nonprofit world, I'm not sure yet—but the reason I wanted this degree is its flexibility. It can open a lot of doors and make you incredibly marketable.
WOULD YOU RECOMMEND JMU?
Absolutely. I've seen many different school cultures through my previous job with my fraternity. You can usually get a feel for a school by just walking around and seeing students. At JMU, you see a lot of purple, a lot of school spirit and school pride. And you see a lot of genuine love for and sense of community here. No doubt about it.