News
The Graduate School announces new scholarship on Giving Day
---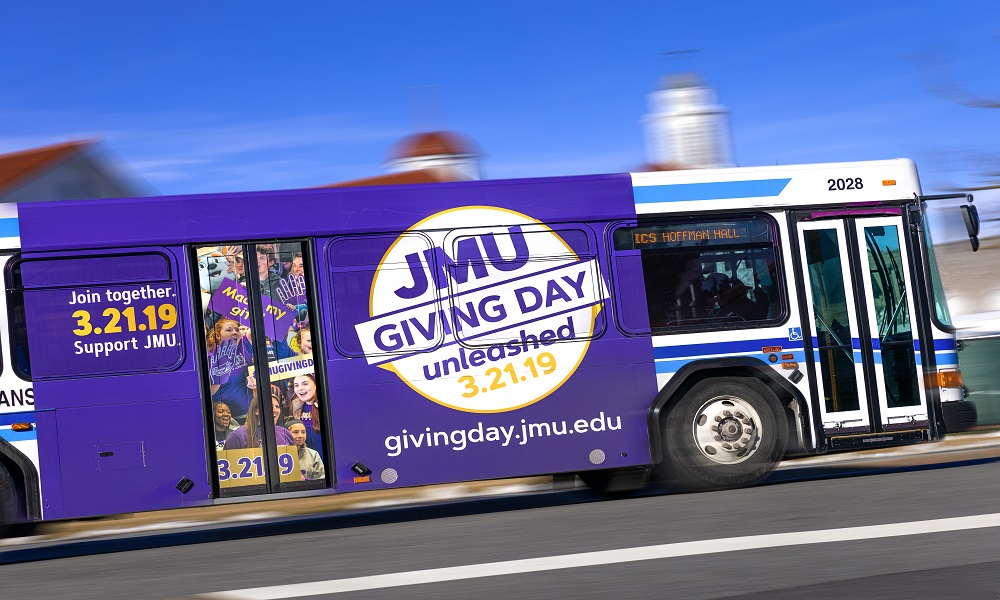 SUMMARY: The Advancing Intelligent Minds (AIM) Scholarship will support outstanding students who are underrepresented in the fields in which they study. This fund, and the Graduate Education Fund which supports graduate-student professional development, will allow donors to meaningfully contribute to graduate education on JMU Giving Day, March 21, 2019.
---
Do you believe that we should help qualified and well-motivated students achieve their educational goals? Should public universities make educational experience accessible to students regardless of their backgrounds and socioeconomic condition? These are values that are embraced by JMU Graduate School. Demonstrate your commitment to social equity by contributing to our new scholarship program during Giving Day.
Advancing Intelligent Minds (AIM) is a new scholarship program developed by the JMU Graduate School. Donations to AIM will support outstanding students from groups that are currently under-represented in the academic field in which the students study. Together we can make dreams possible for these students.
Donations to AIM will have an immediate impact. The Graduate School has already raised $10,000 for this fund and we hope to double this on Giving Day. With your support, will be able to award our first AIM Scholarships during the 2019-20 academic year.
You can also contribute to our Graduate School Fund to support many other opportunities for students. For example, during 2018-19 the Graduate School will be funding experiences that will allow students educational experiences in places like Tanzania, Nigeria, and Costa Rica to study in the areas of healthcare, biology, or education. Contributions to our General Fund helped the Graduate School provide support for 67 graduate students from 23 different programs to travel to professional conferences to share their scholarly and creative work with their disciplinary communities. Students often regard these opportunities among the most meaningful experiences of their graduate years. Often they network during these meetings with professionals in their fields and this open doors for post-graduation professional opportunities.
Help us make opportunities available to more students. Thursday, March 21 is Giving Day at James Madison University. Mark your calendar and plan to earmark your gift so that it will directly support our graduate students. Contribute to the Graduate School's AIM Scholarship or Graduate School Fund on Giving Day! Or you can donate now on our Give Now page.