Graduate School
Beetle, Social Networks, and Brillance
---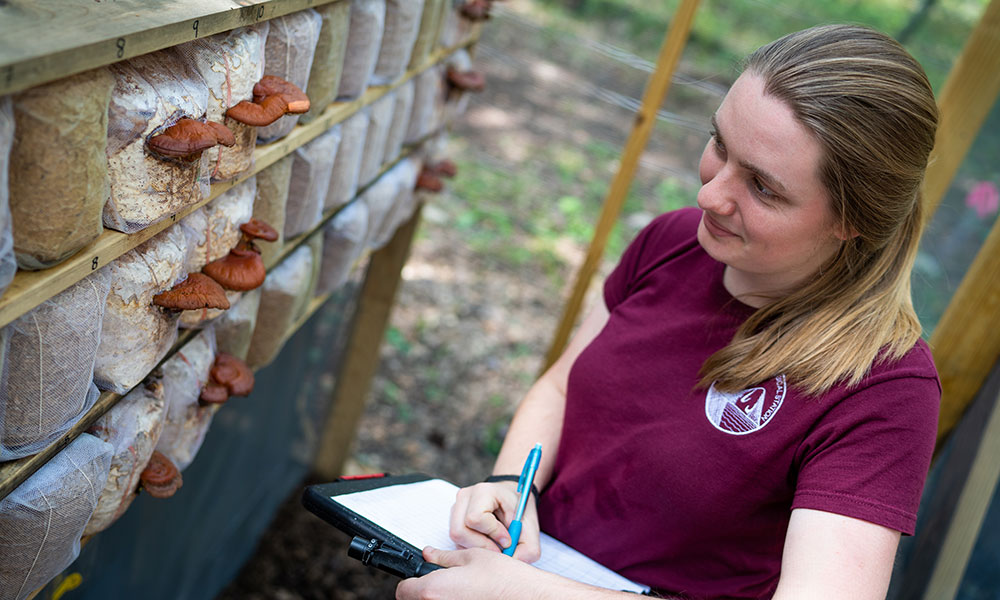 SUMMARY: This future professor gets results by combining science with everything else she has learned.
---
'We tend to think of art and science as very different, but they are in fact both about observing the world. Dr. Idelle Cooper definitely helped reinforce this for me during my time at JMU.'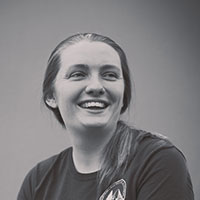 Phoebe Cook

Phoebe Cook, a graduate student in  JMU's M.S. Biology program recently shared about her gradaute research.
HOW DID YOU FIND JMU FOR YOUR MASTER'S WORK?
As an undergrad, I came to U.Va.'s Mountain Lake Biological Station near Blacksburg and worked there for a summer, and that's actually where I met Dr. Idelle Cooper. I was there spending the summer studying beetles, and Idelle gave a talk about her work on the evolution of color variation in Hawaiian damselflies, and I just thought it was the coolest talk I had ever heard.
SO YOU DID RESEARCH WITH HER IN HAWAII?
I did. Mauna Loa. Basically, we were able to show that many of the long-held ideas about how these damselflies interact with one another were in fact not necessarily valid. It was great for many reasons, including the reminder that you can use all of your knowledge to shape your perspective and hopefully get several new perspectives on any particular question. That is a really useful skill to have as a scientist because there is always the need to test.
TALK ABOUT YOUR RESEARCH.
So right now, what I'm interested in is the evolution of social networks. A social network is a map of all of the interactions between individuals, so you could, for example, map all of the people in your town and see who interacts with who. What you find out is that some people are really central—they are in the middle of the map and they really interact with a ton of people or they are hugely influential. This holds true in animal populations, too. Specifically, what I study is a species of beetle called forked fungus beetles.
IT SOUNDS LIKE A LOT OF WORK.
We go out three times a day and we keep track of who is interacting with who, and then we build this map that shows all of the interactions. Just like with people, we are finding that some beetles are really social and also that some beetles are out on the edges. What's really surprising is that these behaviors really impact their respective fitness levels. It impacts how long they survive and how many offspring they have.
WHAT'S THE POINT?
Essentially, what I'm trying to figure out is how you get your position in a social network, is it a property of who you are and also a property of who your friends are. So, if I'm really social, is that because I'm really social, or is that because I am in a group of beetles that are really social?