News
CGE Redefines Study Abroad with New Kosovo Destination
---
Article By: Gabriela Baker
Over the 2017-2018 school year, the Center for Global Engagement (CGE) added Kosovo, a country in the Balkans region of Europe, to their list of short-term study abroad destinations.  With JMU ranked first in the nation for participation in short-term programs[1], the CGE implemented the Kosovo travel-study course to expand the scope of study abroad for students and the surrounding JMU community. 
In May 2018, JMU students traveled to Kosovo for the first time as an addition to the existing Post-Conflict Reconciliation in Croatia and Bosnia short-term program to witness the processes of peacebuilding in Southeast European societies. Due to its small size and recent history of war, Kosovo wasn't a location offered by many study abroad programs, however the CGE recognized that the focus of study abroad programs was for students to be impacted from what they heard, and subsequently, help impact the community through their ideas and resources.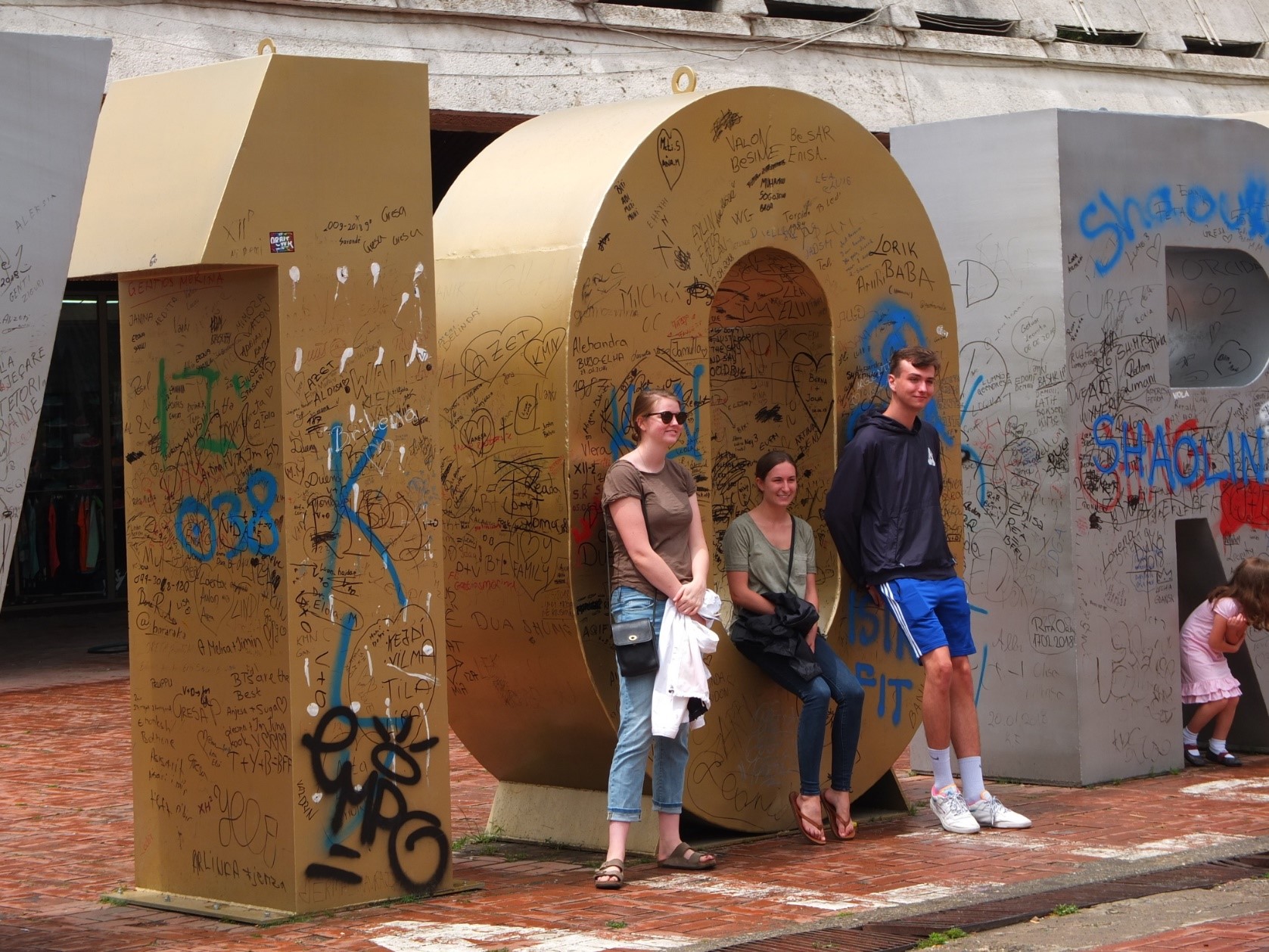 "When the Kosovo initiative started with JMU, I decided to attach the Kosovo study abroad program to Croatia and Bosnia to see if it would spark any interest among the students," co-advisor of Kosovo study abroad program and Political Science professor John Hulsey said. 
Hulsey was accompanied by CGE Special Projects Coordinator, Dr. Vesna Hart, who cultivated and implemented many of the activities students experienced. 
The program was uniquely centered around stories, history, and politics, where over the course of two weeks, JMU students met with various NGOs and individuals from local universities to listen and tell narratives, in efforts of brainstorming peace within an environment of hostility. 
"Much of our trip was community-based learning and conversations with locals. It didn't feel like I was just a student visiting a country to see old sites, but actually learning about and creating relationships with the people that lived there," Senior Political Science major Madison Fien said.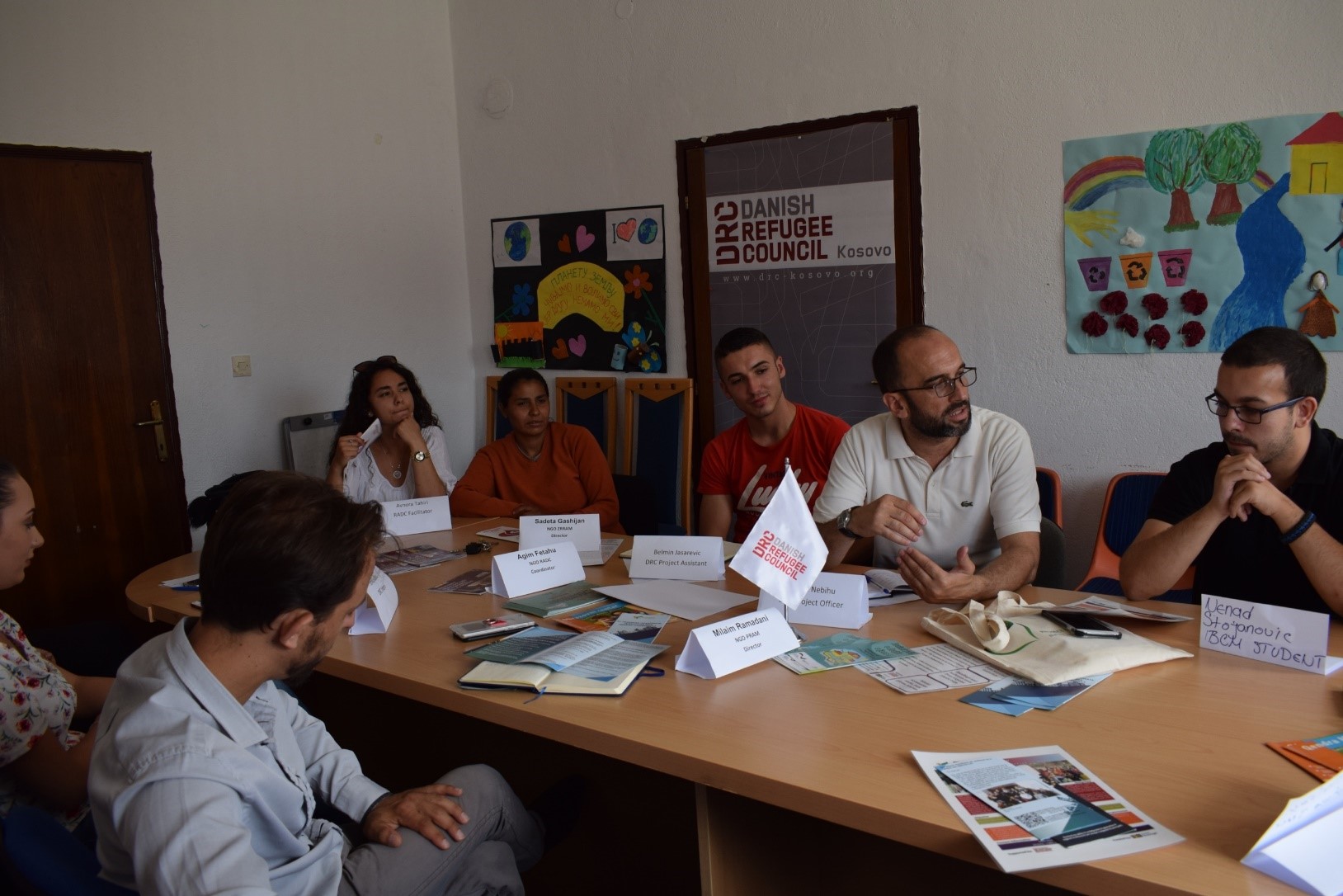 The trip to the Roma community in Mitrovica was a unanimously impactful excursion, where students from the  International Business College Mitrovica (IBCM) joined JMU and experienced the dynamic and environment within a Roma segregated settlement community.  Meeting with the Danish Refugee Council (DRC), students discussed ideas in regards to building up gender, environmental, and human rights for the Kosovo minority group. 
"It was important for the students to hear the stories of Kosovo, both the master narrative of Kosovo's story in places like Pristina, but also the stories of people who were lesser known in communities such as Mitrovica," Hulsey said.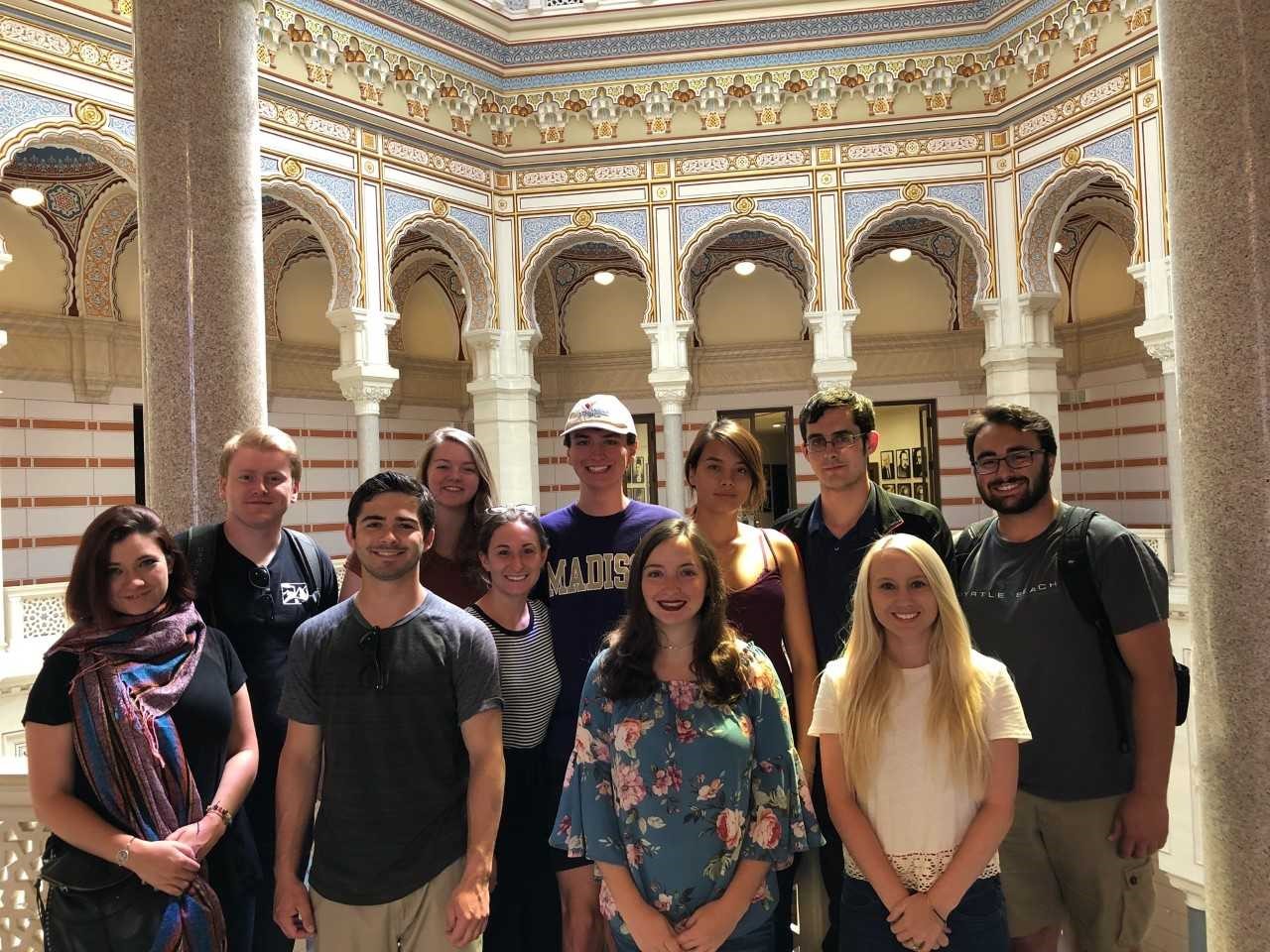 Another monumental moment amongst the group was a story-telling workshop done in Bosnia, where JMU students exchanged life stories with those from the University of Sarajevo. JMU students worried their stories wouldn't equate to those from Sarajevo, but walked out of the experience realizing every story had a relatable undertone. 
"All of the stories showed how similar we all were even though we grew up with completely different cultural backgrounds," sophomore Intelligence Analysis major Nicholas Dunard said.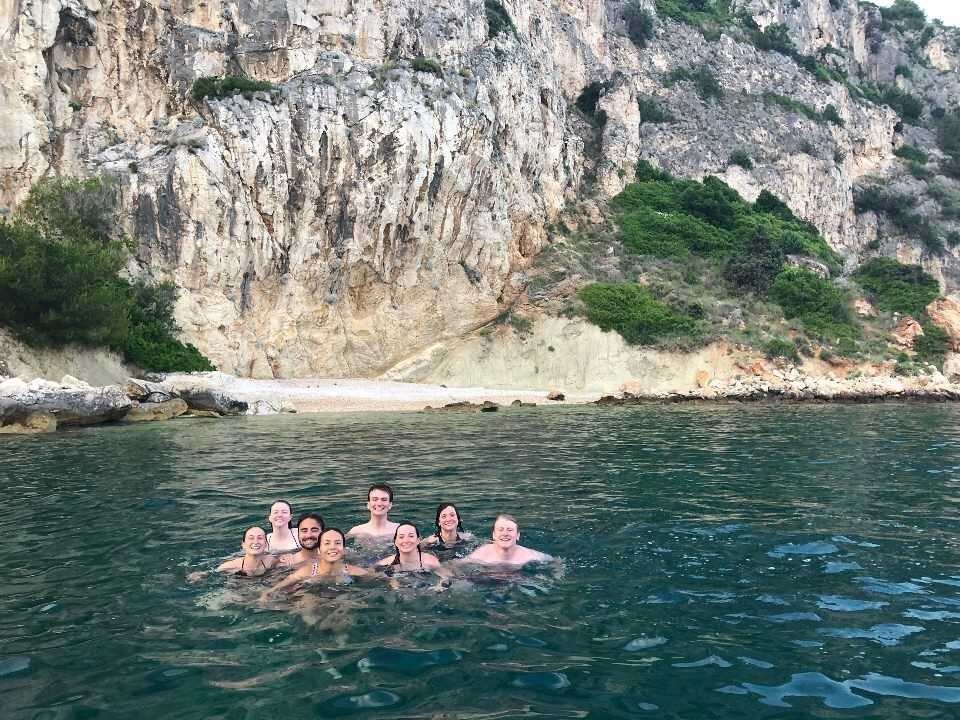 In addition to the specialized focus of CGE's short-term programs, such as the community and historical narrative focus within Kosovo, the shorter duration was also seen as an advantage. 
"Even if I could do a semester-long study abroad, I would rather stay in Harrisonburg for the semesters at JMU. I also wouldn't want to stay in one place for six months, especially if it's a Western European city because I've always been interested in going to places that are less mainstream," Dunard pointed out. 
Fein agreed, saying, "I have had many friends who have taken part in the more mainstream study abroad trips but I was really looking to take part in activities that other students who attend the trips to places like Florence, London and Antwerp may not have the opportunity to do."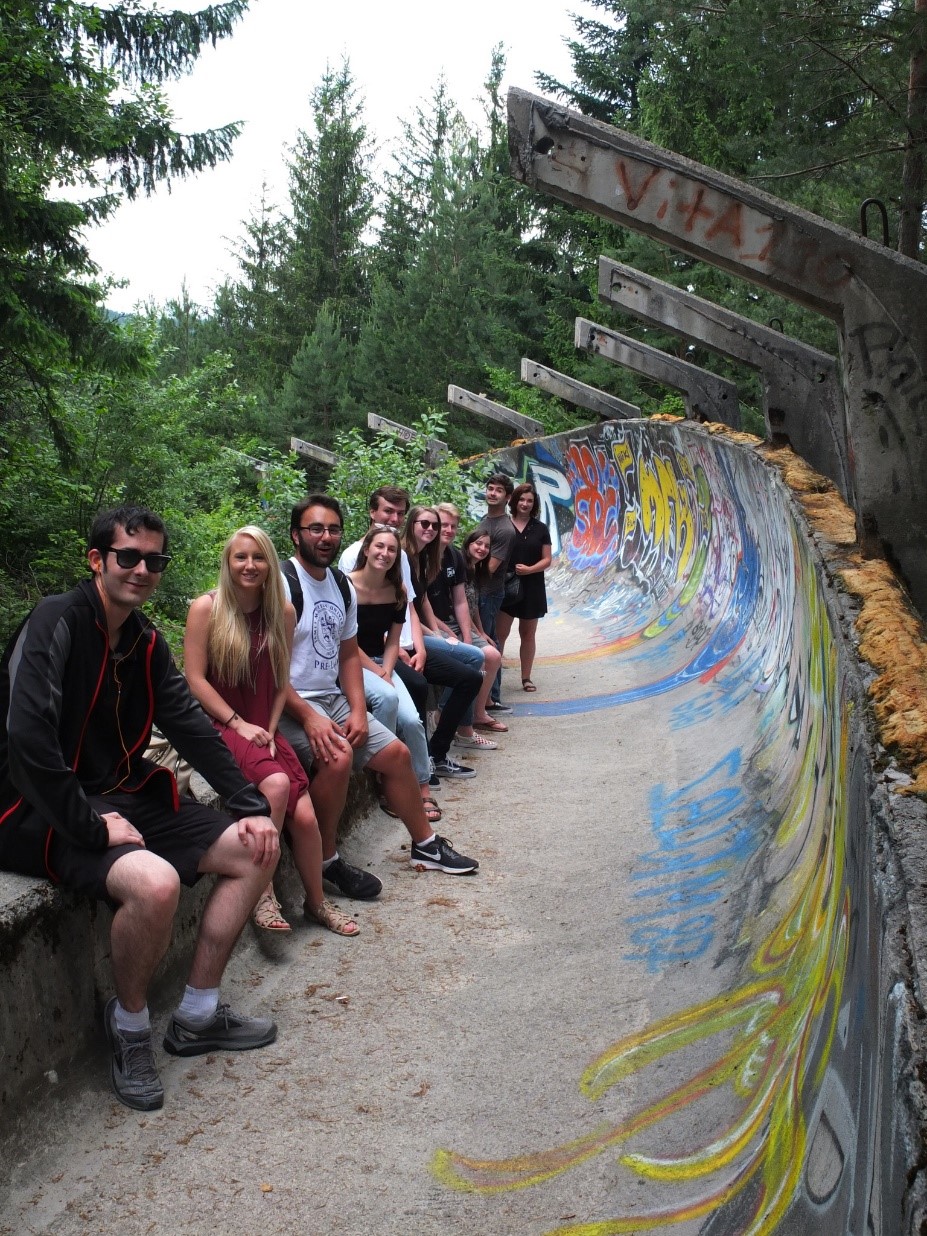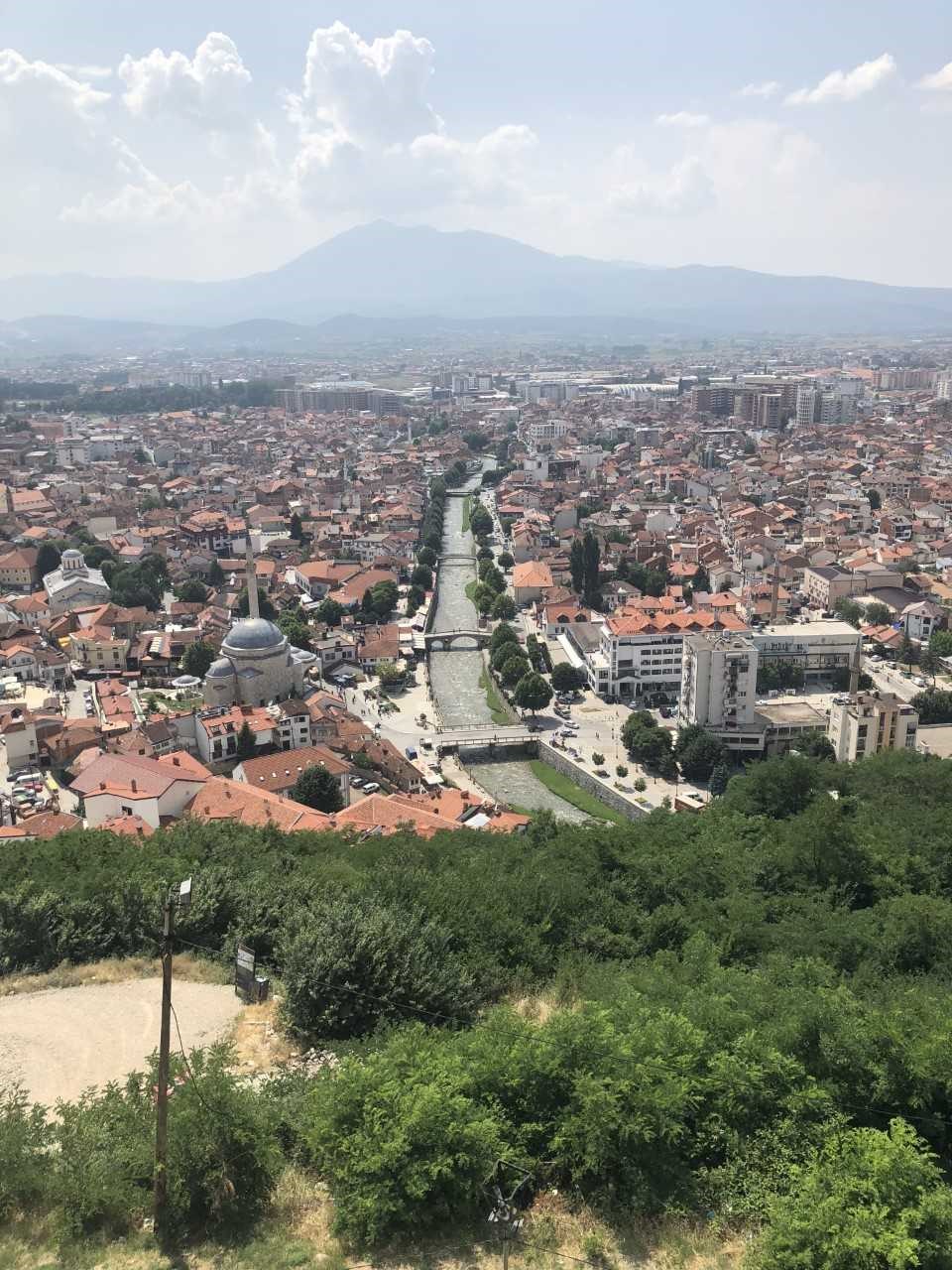 CGE's diverse range of short-term study abroad programs gives students the opportunity to travel abroad with a unique purpose, without the burden of missing a semester on campus. The Kosovo trip proved a successful staple to CGE's new international initiatives, with students returning inspired to connect to the minority communities within Harrisonburg. CGE fostered the idea that study abroad is more than just a trip for students to embrace another culture and its sights, but also an opportunity to leave a mark and make a difference within that area.  
 "It's so easy to stick to your side of the story and think of people as "others", but then when you see people through an outside perspective, it makes you question your own history. The trip got me thinking, how is my history similar to Kosovo's history?," senior Psychology major Kathryn Hogan said. 
To learn more about the Kosovo initiative, visit the CGE website and JMU Breeze article
[1] IIE Open Doors Report on International Educational Exchange 2017