News
JMU and the CGE Reaching Momentous Milestones on Kosovo's Higher Education Program
---
Article By: Gabriela Baker
Since its expansion from the Office of International Programs (OIP), the Center for Global Engagement (CGE) has been using its new name to embody a heightened focus on JMU's emphasis on local-to-global connections. As stated on JMU News, "along with changing the name, comes a determination to apply global in its broadest and most creative sense, to mean both encompassing and international." An exemplary application of this goal has been the enormous achievements and actions within the JMU-wide Kosovo Higher Education Initiative throughout the 2017-2018 academic year, forging a significant increase of faculty and student engagement. 
 Along with the help of the CGE, JMU has successfully increased faculty and student engagement with the Kosovo Higher Education Partnership by championing initiatives such as the implementation of a Kosovo Graduate Scholarship Program, pushing the European Union Policy Studies (EUPS) M.A. Program to hone in on current policies and politics in Kosovo, and pioneering a transatlantic conference and new study abroad opportunity. The Kosovo collaboration began in September 2015, when JMU partnered with the Ministry of Education in Kosovo. Since, teamwork has forwarded their mission of advancing higher education in Kosovo in addition to globally engaging JMU students and faculty in joint teaching, learning, and scholarship.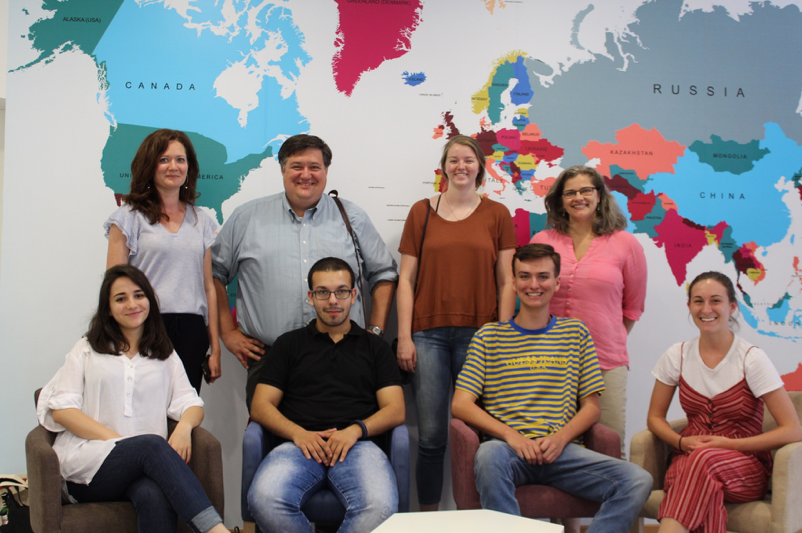 One of the successes was the implementation of a new study abroad trip co-led by Dr. Vesna Hart and Dr. John Hulsey to Kosovo, focusing on post-conflict reconciliation in Croatia, Bosnia, and Kosovo.
Nicholas Dunard, a sophomore Intelligence Analysis major, attended the study abroad trip raved, "it brought in a lot of politics and history, which isn't a focus that would be highlighted if going abroad under different circumstances.  One of the things I loved about Kosovo is that alongside the Mediterranean culture, you get a lot of Muslim culture, which you wouldn't get as much in a Western European culture where ideas are similar to those in America."
In addition to the new accelerated study programs and conferences implemented, JMU accepted a first recipient of the Madison Vision Graduate Assistantship for the Advancement of Kosovo, Ms. Erjona Gashi.  This scholarship program provides financial aid to Kosovars to pursue a master's or a doctoral degree at JMU. Gashi will be pursuing a M.A. in Communication and Advocacy, with which she can return to Kosovo and use to help develop her community.
 As far as Kosovar faculty, JMU hosted the first international American Council on Education (ACE) Fellow, Dr. Drita Kadriu, from January-June 2018. She has been learning about the aspects of the American higher education system, with the intent of applying it to Kosovo's higher education system upon returning.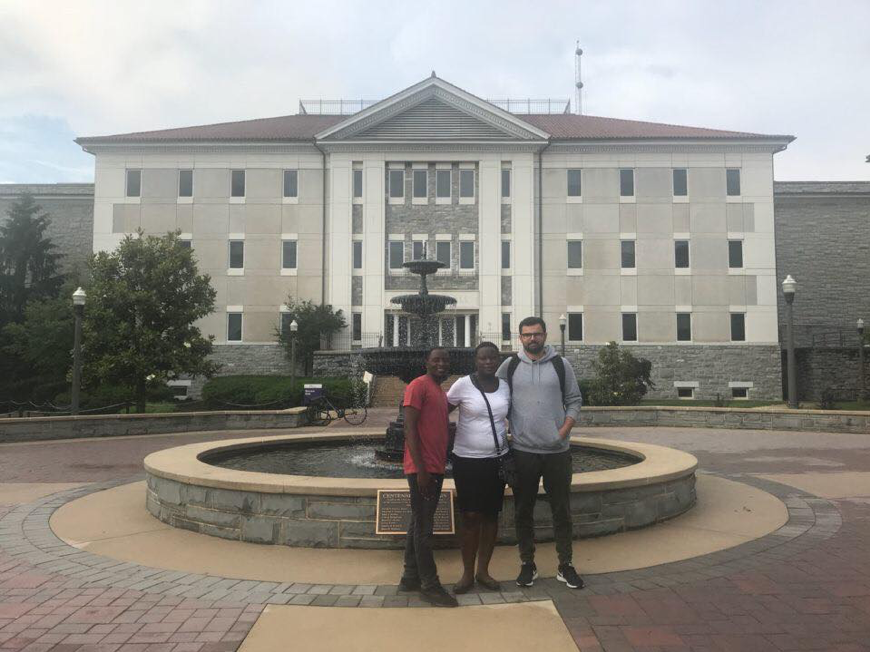 JMU also established connections with the University of Pristina's VentureUP, an Entrepreneurship Center, which serves as a bridge between education and the labor market for young Kosovars. The CGE hosted Getoar Krasniqi, the Head of the Incubation Program at VentureUP, who attended JMU's 2018 Venture Creation Accelerator (VCA) Summer Program.  Inspired by what he saw and learned at JMU, he came out of the experience with heightened resources and aspirations to implement an internship program for a JMU student to work for VentureUP in the coming years.
 JMU also increased cooperation with Word Learning and hosted various groups of higher education administrators from Kosovo at JMU. Shpetim Bylykbashi, the Program Officer for World Learning, has facilitated study trips with three different groups of Kosovars, and plans to bring a fourth to JMU to partake in a learning exchange in the upcoming 2018 Fall semester.
"JMU has been an extraordinary partner of our program and has provided a very valuable comprehensive attention to Kosovar higher education administrative workers," Bylykbashi explained.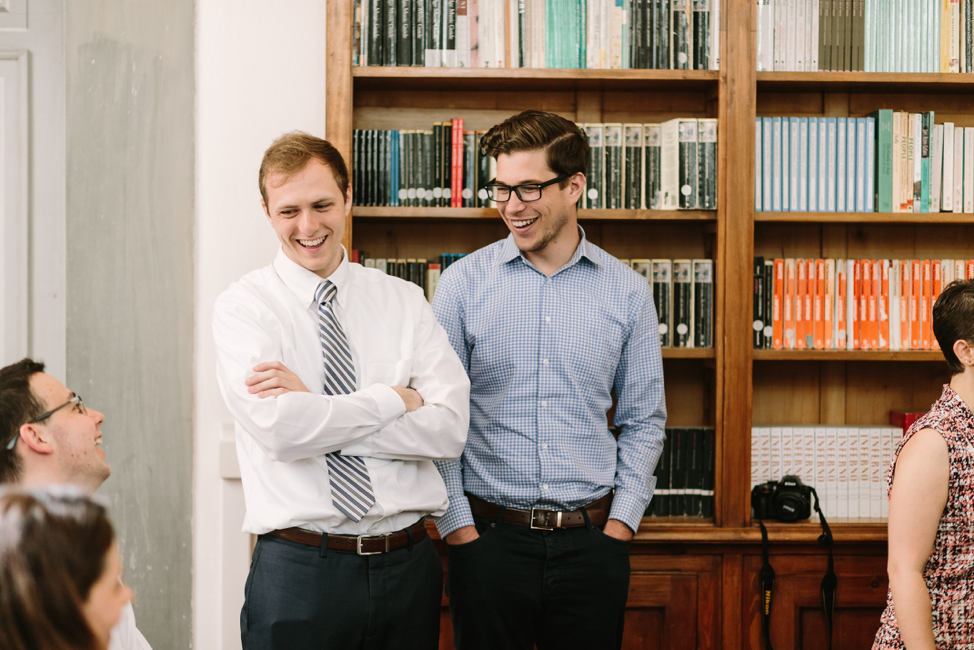 One of the biggest advancements made within the Kosovo Higher Education Program has been the engagement of the JMU EUPS internship opportunity in Kosovo and the JMU transatlantic conference in Florence, Italy. Both components contained a focus on the politics and projects in Kosovo, inspiring the exchange of ideas among distinct cultures.  
With regards to the internship portion, two JMU EUPS students worked with the US Department of Justice's International Criminal Investigative Training Assistance Program (ICITAP) to monitor and evaluate the Community Safety Action Teams in Kosovo cities.  As part of the EUPS M.A. program, they also composed and presented individual research papers, highlighting Kosovo's language policies and the development of ethnic identity in Former Yugoslavia for the JMU conference.
Inspired by his experience with the internship, Anderson applied for a subsequent internship with the European Parliament. He was offered the job in mid-July, fittingly assigned to conduct research on the Western Balkans.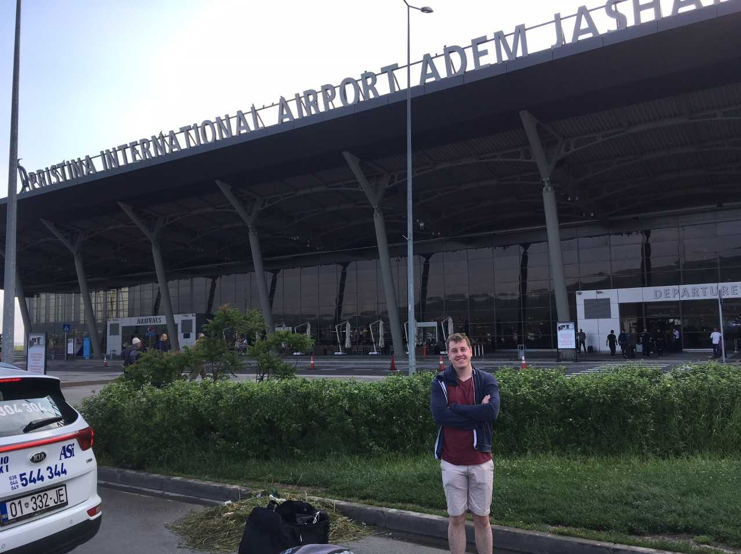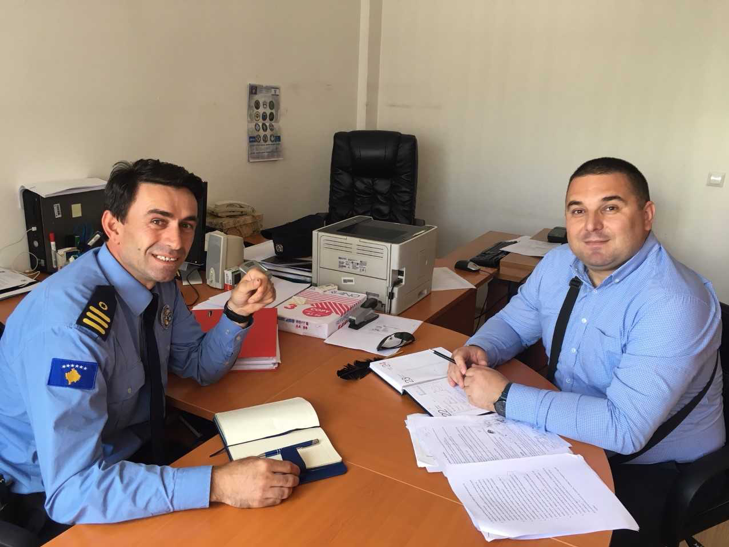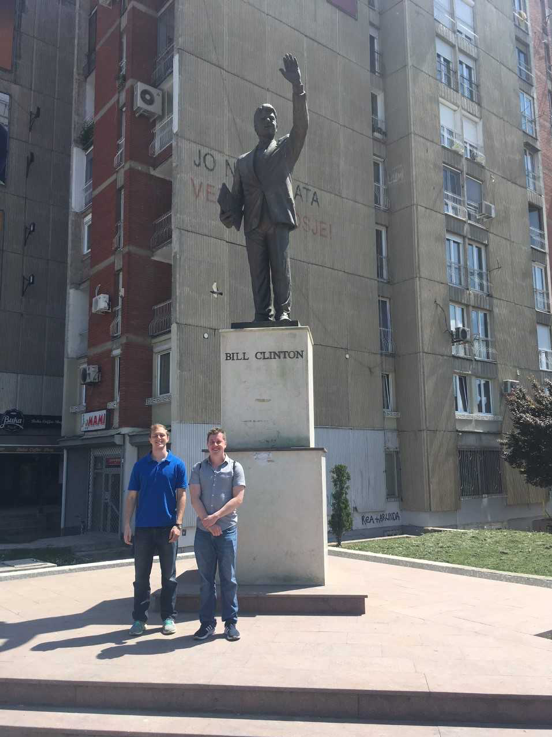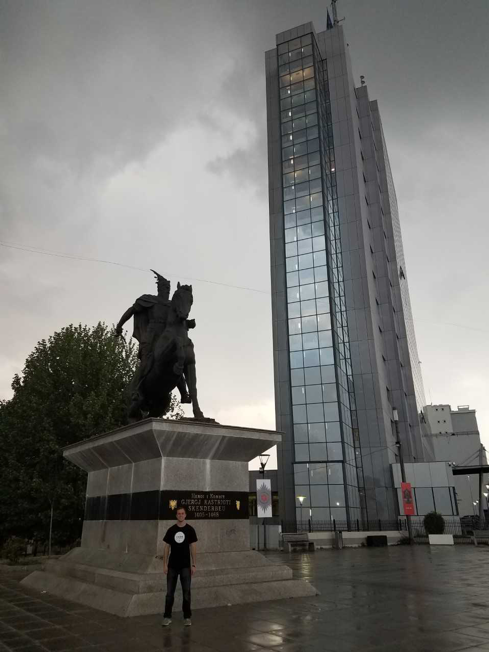 Conahan and Anderson also attended a transatlantic conference in April 2018, championed by JMU's Dr. John Scherpereel, which brought together students, faculty members, and staff from JMU, the University of Zagreb (Croatia), the University of Pristina (Kosovo), members of the University of Florence, and the European University Institute.  This was the first academic conference that directly involved both JMU students and students from Kosovo and proved to be a great success by faculty and students alike.
Scherpereel explained, "the conference provided our students valuable insights into political developments in the EU's new member states and the EU's near neighborhood. It also gave students from all participating universities a chance to teach and interact with Italian high school students —to understand issues of common concern."
Demonstrating CGE's desire to display a broadened worldview, "the conference was organized on the premise that engagement does not stop at water's edge and that graduate education provides a critical plank of the university's broader engagement missing," Scherpereel explained.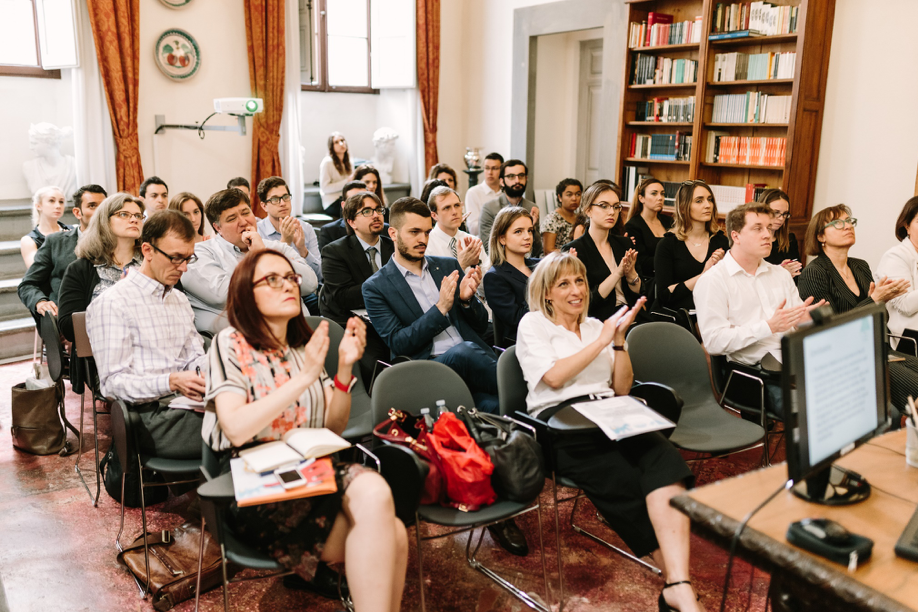 Conahan voiced that the conference was successful in promoting a deeper understanding of Kosovo and its challenges, but also the correlations that existed between Kosovo and the United States.
"Going into the conference, my mind was concentrated on how different we were, but by the end of it I couldn't help but think of how similar we were.  Kosovo is not what people think it is; the mixture of experiences put into perspective that people aren't that different." Conahan said.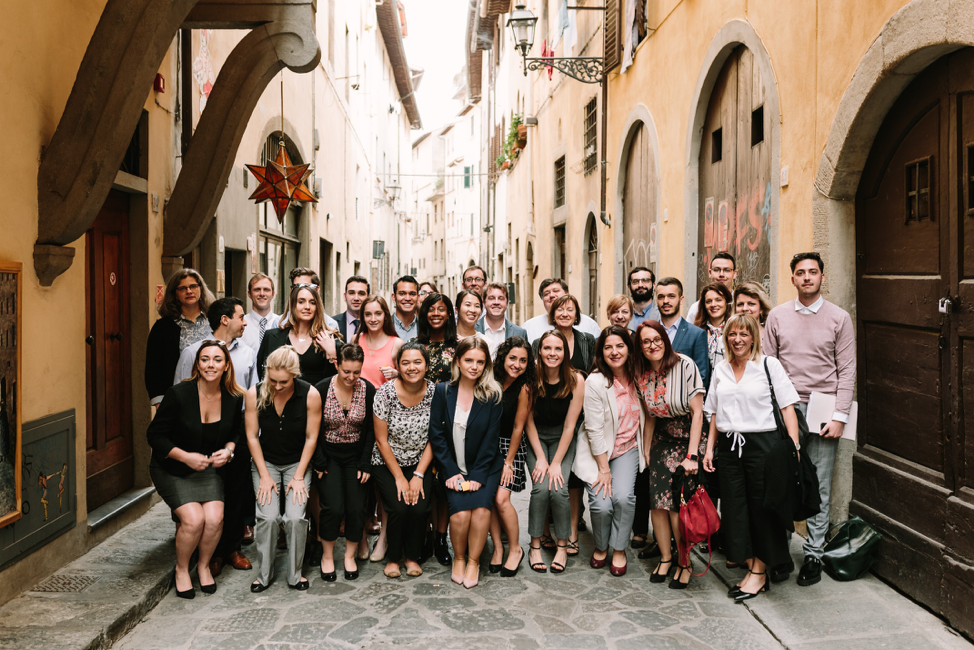 In November 2018, the CGE plans to host students from the conference that was held in Florence and bring them to participate in the Mid-Atlantic EU Simulation with students from JMU and 12 other surrounding universities.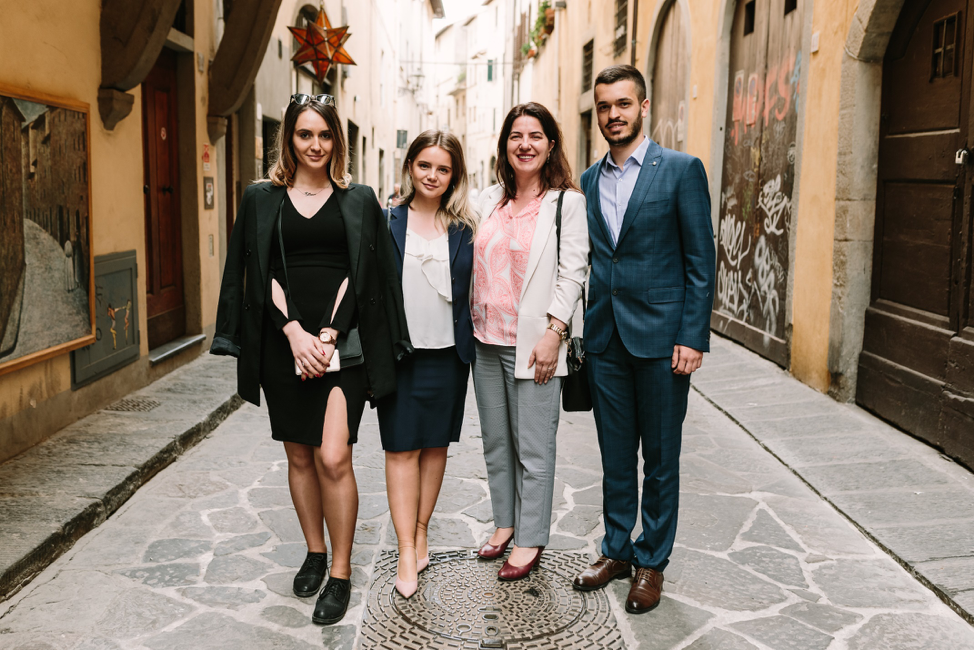 Dr. Vesna Hart, Director of International Cooperation at CGE and Chair of the Kosovo Task Force, has been coordinating activities and facilitating communication between JMU and Kosovo higher education institutions, and has thus enabled global engagement to come to life over the past academic year.
"It is our responsibility, as globally engaged citizens, to work with our international partners, in this case Kosovo higher education institutions, to make the world a better place.  To work with institutions in a post-conflict context provides a humbling perspective on opportunities and hope, as well as what it means to build institutional structures in a developing democracy," Hart said.
In summary, 2017-2018 was marked as a year that JMU took significant leaps and bounds, and reached remarkable milestones within their vision to be a national model of an engaged university.  As their initiatives continue to grow with the development of Kosovo's higher education, JMU and the CGE are excited for prospective JMU students and faculty to participate in this flourishing movement of global engagement.
For more information, check out the CGE homepage and this affiliated article from JMU's The Breeze.
Published: Monday, October 22, 2018
Last Updated: Tuesday, July 2, 2019