News
Counselor reflects on the 15th Annual Children's Creativity Camp
---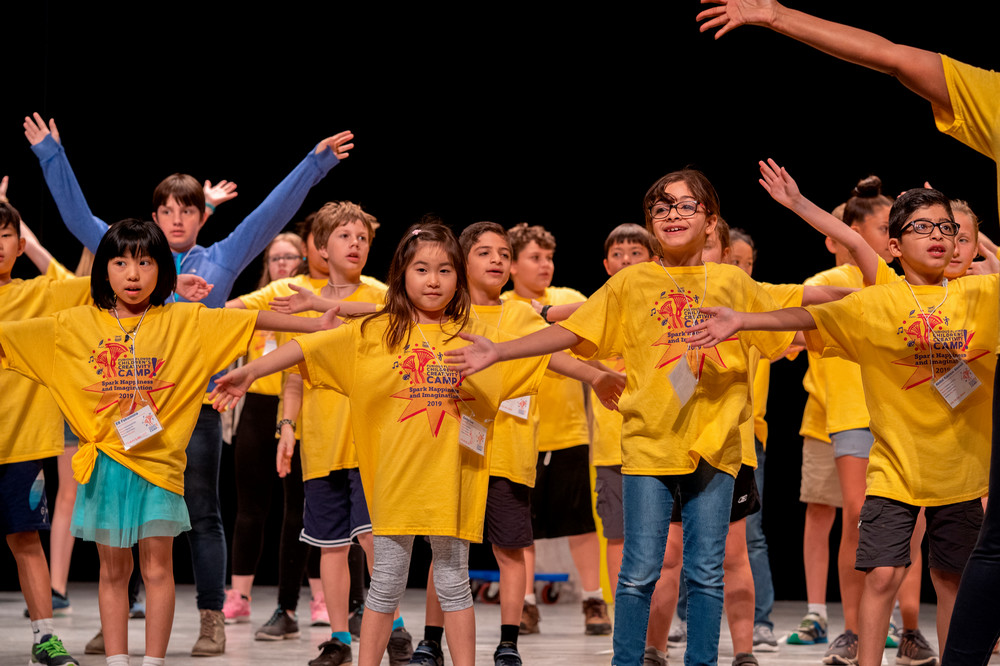 SUMMARY: Furious Flower student assistant, JMU senior, and first-time counselor Jessica Carter shares her experience from the 2019 Children's Creativity Camp.
---
"A box. / An ordinary, brown cardboard box. / I pull off the tape, lift up the flaps. / I pull out the paper and bubble wrap. / No sound nor smell comes from it. / I pull out the last piece of paper. / Nothing. / Nothing at all. / Except, / so small I might have missed it. / An apple seed." - Phoebe Kuaffman, Camper
Finger painting, glitter explosions, and kaleidoscopes made from discarded paper scraps; I thought I had seen it all in my years of childcare and education work. That was until I had the transformative and moving experience working as a counselor for the Furious Flower 15th Annual Children's Creativity Camp. This creative arts camp teaches students aged 7-13 different mediums of expression in order to help them better understand themselves and what brings them joy. This year, thanks to a generous donation from the William King Foundation, Furious Flower was able to register just short of 80 local kids for free.
I had the opportunity to guide, and observe dozens of students as they grew over the five days of camp. Witnessing a shy student take the stage and read her profound poetry to peers and parents; playing ukulele with a camper who I convinced to sing despite nervous hesitation; watching the Grand Finale performance was all awe inspiring and unlike anything I had experienced before in other educational spaces.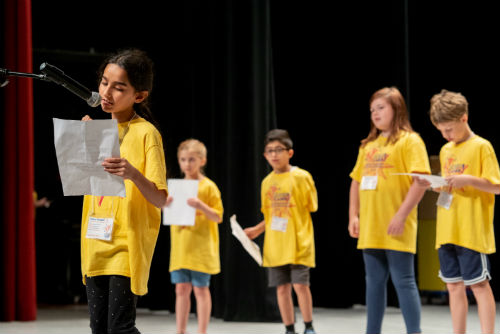 The day before camp, all the teachers, counselors, and directors met at Memorial Hall for a short orientation. As we were introducing ourselves, we learned the staff varied in experience and background: some instructors were local, like Mike Deaton who has been with the camp for 14 years; and others traveled from Richmond, like Kisha Hughes who has been a member of the faculty for 11 years. Many counselors, like myself, were working with the camp for the first time; however two junior counselors, Charlotte Weaver and Frances Leiber, were once campers themselves and have since joined the staff. But what everyone had in common was a passion for teaching, art, and advocating for kindness by example. Getting to be part of such an experienced and enthusiastic team made me feel empowered and each teacher brought their own fire to help spark creativity in the campers.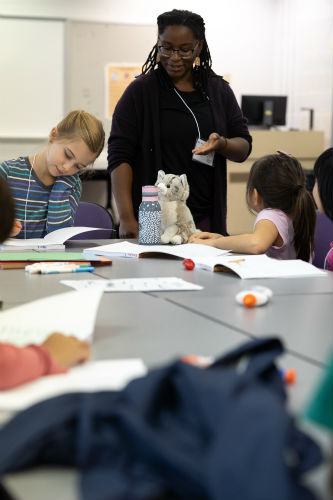 Of the 5 faculty members, I was fortunate to assist librarian, yoga instructor, and poet, Ms. Kisha Hughes, in her two classes, Social Poetry and Poetic Postures. 
Social Poetry brought social media feeds offline as campers restructured what they saw on a feed into a poem on the page. The purpose was to encourage campers to consider their authentic, complete selves and reject the way social media profiles can generalize and oversimplify a person's life. The first day, kids were instructed to create an "About Me" poem based on information they would likely put on Facebook, except that  the information could have been real or entirely fictional. For instance, "home" for one student is Mom's house while another's is a cotton candy cloud. Mine was a pile of dust littered with scant burrows and a few lingering bugs.
The campers, fantastical and literal alike, were so engaged, sincere, and creative; so much so that it surprised the staff. It was the first time I worked with students so excited about what was being taught and what their imagination could create with less than five minutes of instruction. Each student had their own unique — and often impressively developed — style that allowed us staff to understand, nurture, and encourage the expression of their deepest and fundamental parts of their being.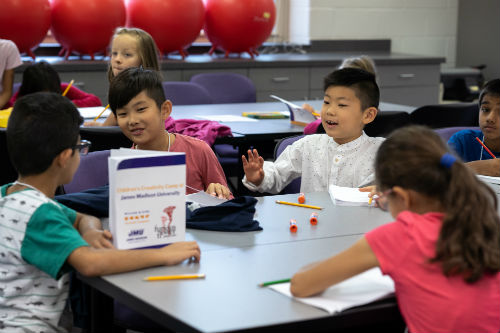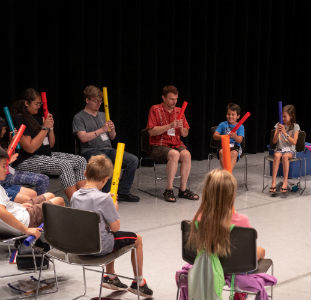 This phenomenon was not exclusive to our poetry class. Each teacher brought with them years of experience, genuine passion, and unique skills that allowed for a safe and artistic environment. In Marvelous Mural Making with Ms. Maressa Cortes, campers created colorful murals inspired by the prompt: what makes you happy? In The Joy of Music with Mr. Mike Deaton, campers learned how to use boomwhackers to create a communal beat and dynamic rhythm. 
The creativity didn't even stop during lunch! Students courageously participated in open-mics, sharing with everyone their one-of-a-kind talents. There were comedians telling jokes and riddles, girls singing together in small groups, and, spectacularly, one camper who solved division problems on the spot to the second decimal point without a calculator- and he was right every time!
I must extend my deepest and sincerest gratitude to Furious Flower, our phenomenal camp director Jessica Infanzon, and all the amazing staff I got to work alongside for the experience of a lifetime. My heart remains full from the beauty and art that was brought into my life by these students. I am so fortunate to have had such a vitalizing experience with smart, capable campers and a silly, open, warm staff who made me feel like family for five days. As long as they continue to host this camp, I will return to Harrisonburg and the campers every summer for years to come.
"I plant it in the soil. / If I am lucky someday it will sprout. / It will bring beauty to the world. / But I do not know when that will be." - Phoebe Kauffman