News
ERiA Newsletter: Fall 2022
---
---
It's Complicated 2022: A decade of inspiring students.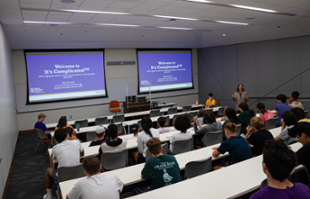 During the past ten years, over 40,000 incoming JMU students have experienced It's Complicated, JMU's signature ethical reasoning workshop, and over 1000 JMU faculty and staff facilitators have helped students raise ethical questions to make better, more thoughtful decisions. This large-scale experiment - teaching a strategy for making ethically informed decisions - is truly unique in the landscape of higher education. Looking back, the feedback from this decade-long experiment has been overwhelmingly positive!
This year, many facilitators commented on the rewarding experience that It's Complicated affords and the difference that it makes for students. One facilitator said that "ERiA does excellent work. In the closing discussions, one of the students said he had never considered all of these perspectives before today. That's a win." Another said that "...this was the best experience. I got a lot out of the students….I'm definitely signing up to facilitate next semester without hesitation."
For more images and quotes from the day: https://www.jmu.edu/ethicalreasoning/ic2022.shtml
---
But is it Private?
Information Technology is not without its own set of ethical issues, and the IT department at JMU put ethical reasoning on the agenda this year by inviting ERiA to present the Eight Key Questions ethical reasoning strategy during its opening staff meeting on August 2nd.  Robin Bryan, Associate Vice President for Information Technology and Chief Information Officer at JMU says that given the responsibilities that the department has, the data they have access to, and the challenges that IT staff face daily, "...ethics is of the utmost importance. This session was one of the highlights of our meeting and many who attended felt these discussions were helpful and will be something that they'll use going forward." IT staff considered two hypothetical scenarios about employee privacy and policies around technology use in the workplace using the Eight Key Questions to interrogate their automatic responses to each situation. For a group that rarely gets to interact with students on a daily basis, one staff member noted that "the ethical reasoning presentation was an interesting way to let staff experience what incoming students experience."  
If you would like to schedule an 8KQ strategy discussion for your class, departmental or leadership meeting, email us your request today ethicalreasoning@jmu.edu
---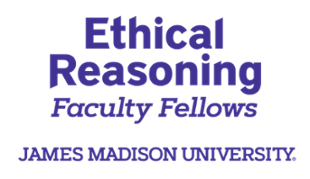 Meet the 2022 Cohort of ERiA Faculty Fellows:
Ethical Reasoning Faculty Fellows set out to engage areas of research and work using the Eight Key Questions. Meet them here: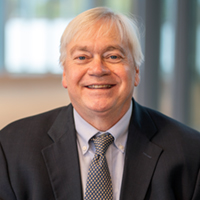 As a returning faculty fellow, Joe brings a wealth of practical experience in teaching ethical reasoning along with a passion to engage students in the College of Business by forming and coaching teams to attend Intercollegiate Ethics Bowls and the International Business Ethics Case Competition. His areas of research include understanding how ethical reasoning instruction affects students' personal selling ethics, their approach to marketing and their careers. Joe believes that ethical reasoning using the Eight Key Questions provides "a process and method for how to make ethically-reasoned decisions – better decisions. I believe how to ask questions that lead to better decisions is a learned skill that our students can apply in their business careers and have a positive impact on them in particular and society in general."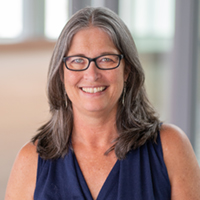 In the classroom, Carol's goal is to help students overcome ethical blindness as they wrestle with their own historical legacies and identities to solidify their morals and values. During her faculty fellowship with ERiA, her research will focus on business ethics and transformational change, scholarship of teaching and learning and the impact of identity and dignity on economic performance. Carol believes learning to develop a moral compass and think through problems using an ethical strategy is critical in today's highly competitive, fast-paced, and global business environment. "I believe that we create our own history. I want students to grow more others-aware and cognizant of ethical boundaries that exist in their spaces. I want them to have the knowledge, thus freedom, to make informed choices. I want them to have the courage to speak up. I want them to positively impact their world as ethical business leaders."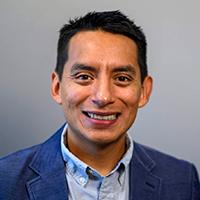 Samuel brings a passion for supporting language learners and improving language acquisition in heritage speakers of Spanish. Through engaging and lively conversations in Spanish and English, he relies on dialogue grounded in lived experience and deep listening to diverse perspectives in the classroom to help students navigate the ethical terrain of immigration and citizenship. "I am very passionate about equity and social justice in the classroom and beyond. ERiA allows me to combine my academic endeavors and passions."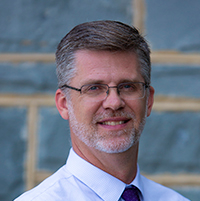 Dan's research interests are primarily in the experimental analysis of behavior and are strongly influenced by the assumption that behavior is deterministic. This fellowship "allows space for me to explore learning – as defined by changes in behavior – and decision making – as defined by our choice behavior – in new ways, and as part of a larger team of individuals whom are also bringing to bear their own areas of expertise. He believes that developing a fuller understanding of the factors that contribute to choice behavior will provide meaningful insights into a large part of human behavior. Dan is excited about taking evidenced-based principles of behavior (research) to meet the real-world challenges around the behavior of ethical reasoning (application).
---
Ethical Reasoning Educators bring awareness to Global Ethics Day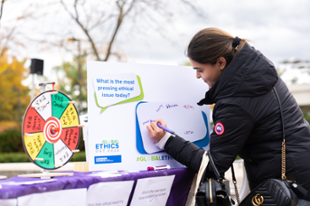 Every year, on the the third Wednesday of October, people around the world celebrate Global Ethics Day. Created by the Carnegie Council, Global Ethics Day is "an annual moment to empower ethics through the actions of individuals and organizations." The newest cohort of Ethical Reasoning Educators put this year's Global Ethics Day into action with a table on the Warner Commons (just outside of D-Hall). Over 40 students participated, and Dr. Tim Miller, VP of Student Affairs, supported the Ethical Reasoning Educators in encouraging students to take a moment to pause and consider what ethical issues are most important to them; what ethical reasoning means to them; and which of the Eight Key Question they consider most important.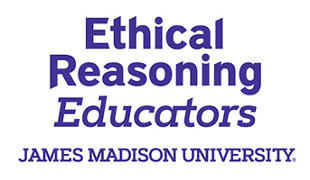 Meet the 2022-23 Ethical Reasoning Educators
Educating and challenging JMU students to make ethical reasoning more accessible and applicable to their daily lives, Ethical Reasoning Educators demonstrate how using the 8KQs helps guide decision-making and inspire fellow students to broaden their perspectives through ethical reasoning. 
We asked each of the EREs: How has using ethical reasoning and the 8KQ benefitted you?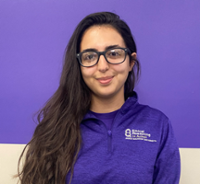 Sophomore
Major: Chemistry
Minors: Math, Honors 
Career Goals: Learn as much as she can about what interests her, become a food chemist/scientist.
Favorite JMU hangout spot: Upper floors of Carrier (She loves books!) 
"Before the 8KQ I thought ethical reasoning was only for large-scale morally and politically charged issues, but now I'm able to recognize that my life is full of ethical issues."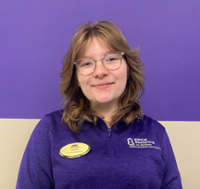 Sophomore
Major: Psychology
Career Goals: Become a clinical psychologist specializing in gender and sexuality. 
Favorite JMU hangout spot: Top floor E-hall and Carrier.   
"The 8KQ have benefitted me by making me more aware of the decision I make, as well as helping me think before I act. Ethical Reasoning takes into account all aspects of decision-making to give the best outcome of a dilemma." 
Sophomore
Major: Health Sciences
Minor: Pre-med
Career Goals: To become a pediatrician.
Favorite JMU hangout spot: The Quad.
"The 8KQ have benefitted me by making me more aware of the decisions I make, as well as help me think before I act."
---
Ethical Reasoning Across Campus
Each newsletter we will feature faculty/staff members at JMU who are sharing the Eight Key Questions with students and professionals in their field of study. If you have a project, lesson plan, presentation, or other research you would like to see featured, please email us: ethicalreasoning@jmu.edu 
Ethical Reasoning in Accounting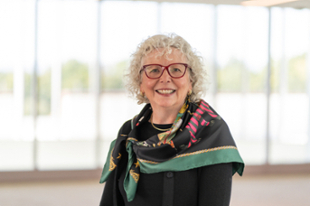 Teaching ethics in accounting since 2006, Molly Brown, Associate Dean for Undergraduate Programs and Director, Semester in Antwerp, began incorporating the Eight Key Questions ethical reasoning strategy into her professional presentations in 2013. She will be presenting the Overdose scenario to the Student Leadership Conference of the Institute of Management Accountants in Pittsburgh, PA. "I find it very rewarding to present [the 8KQ] to students and professionals, especially those who are in management accounting. Often they are the only Certified Management Accountant in an organization. So maybe the CEO of the company wants you to portray the financial results a certain way and you can't do that because you have to adhere to professional standards. There's a lot of internal conflict that the 8KQ can help resolve when you work as an accountant."
Ethical Reasoning in Education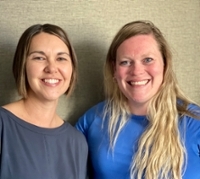 Public schools across Virginia are facing a critical teacher shortage and JMU's College of Education is working to create new pathways for students and paraprofessionals to become teachers with two "Grow Your Own" licensure programs. Christy McKee is one of two professors teaching the inaugural cohort of educational professionals from Fairfax County public schools. "Right now we are working with adult learners from Fairfax County, and it's such a diverse group from a diverse school system, they are bringing many different perspectives to the conversation." Working with her co-professor, Lauren Heberling, they incorporated the Eight Key Questions TM ethical reasoning strategy into their discussion of the ethical issues around assessment of students with developmental, learning, social and emotional disabilities.
---
8KQ Enters the Virtual Arena - Ethical Reasoning in Esports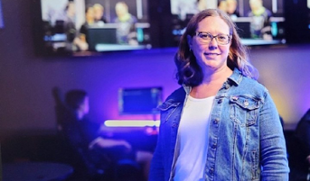 The 8KQ came to the rescue this summer when I attended an Esports Conference in Kansas City. The National Collegiate Association of Esports (NACE) is made up of over 700 collegiate teams in North America and is the only member driven esports league in existence. This means, during the national conference, there are A LOT of opinions, experiences, wants, and needs when all members are in a room discussing bylaws to our constitution, and changes to the current rules and regulations for Collegiate Esports. In one session, the topic of online students in competition was discussed over the course of 2 days, fueled by the question: Should students be able to compete for a university online from their home? The bylaws currently state that competition must take place in person in a "university provided facility" yet during the pandemic, students were allowed to play remotely. Schools that are typically attended as "commuter schools" are exempt from that rule, so should universities that do not meet this exception be required to play in person now that the majority of COVID protocols have been lifted? How can we be inclusive to non-traditional and online students? On the second day of what became a heated debate, I suggested in one of our discord channels that we needed to use the 8KQ when thinking about our solutions. The solution was pinned for future use and our topic was tabled for discussion in December. Hopefully, with the extra time allowed, everyone will have the opportunity to think FORCLEAR before our next December meeting!
-Karris Atkins, Assistant Director, 4-VA and X-Labs
---
Be on The Lookout - Upcoming ERiA Events
Ethics in Action - A bi-monthly email series delivering short ethical scenarios for you to practice using the 8KQ  - sign up today, then catch up on the most recent surveys: 
Ethical Reasoning on Campus - In-person opportunities for students to process everyday ethica dilemmas. With the weather cooling down, we'll be moving from the Warner Commons to indoor locations around campus - stop by and spend some time discussing the 8KQ with an Ethical Reasoning Educator.
November 2nd - Student Success Center - First Floor
November 16th - The Union - Second Floor
November 30th - King Hall Lobby 
December 14th - Student Success Center - First Floor
AI-Care Video Preview - All It's Complicated faciltiators will be invited to an exclusive November preview of the new sceanrio for It's Complicated 2023. Look for your invitation soon!
Incorporating the Eight Key Questions? Tell us!
How are you using the 8KQ in your classes, programs, work, research, professional and daily life? Hearing your stories and, with your permission, reading them in an upcoming ERiA newsletter helps to nurture the JMU academic community into a culture where ethical reasoning flourishes!
Send your experiences, ideas, and insights to ethicalreasoning@jmu.edu. 
---
Changes in the Office
Many (but perhaps not all) readers of this newsletter know that ERiA co-founder and longtime director Dr. William (Bill) Hawk retired at the end of June this year.
Our office feels his absence daily: WWBD (What Would Bill Do)? Well, Bill might point out that a better question would be to consider what the office should do, rather than spend time conjuring up stories of what he might or might not imaginatively do. Fair enough. So the task of continuing the work of ERiA is ever ahead. ERiA stands firmly committed to investigating, improving, and advocating for the 8KQ strategy by discovering more about the way in which humans make decisions, finding new and better ways to engage students, faculty and staff at JMU, and sharing the 8KQ strategy with other institutions, businesses and professional groups around the world. That, as it turns out, is also what Bill is doing…
-Christian and Kacey