Microsoft unveils new Teams experience
Information Technology-Computing
---
Microsoft announced earlier this year the planned release of the New Teams Experience – an upgraded client and user interface that will bring an updated look and feel and added functionality to channels and meetings.   
The new client will run up to twice as fast on your computer, while consuming less than half of the system resources, so it is much more responsive and efficient to use. 
New Teams was released to the general Microsoft customer base in early October and will soon be available to educational customers.  In preparation for this release, some users might have noticed the current desktop client upgrade and rename itself to Microsoft Teams Classic.  Information Technology is working to determine a release schedule for campus, so be on the lookout soon for updates on when you will be able to experience the new Microsoft Teams at JMU!
New Teams -- Channels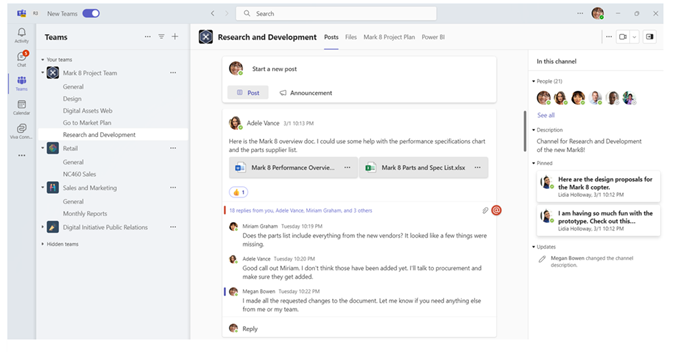 New Teams -- Chat