News
Campus collaboration supports emerging African leaders
---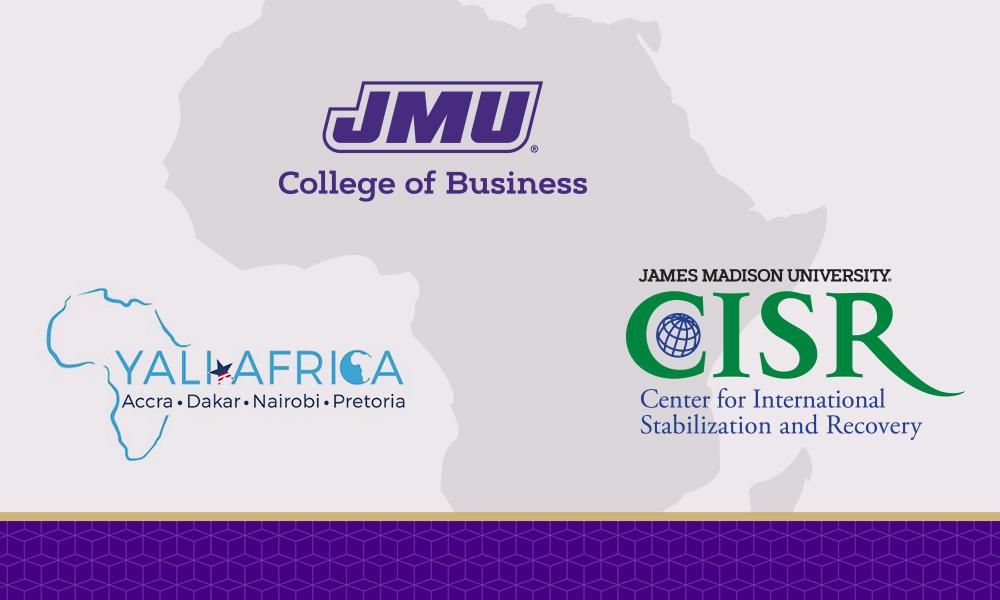 SUMMARY: A cross-campus collaboration leads training program for young leaders from Africa.
---
In 2010, President Obama launched the Young African Leaders Initiative, which aimed to support "emerging African leaders as they work to drive economic growth, enhance democratic governance and strengthen the civil society structures that will help the continent grow and prosper," read a White House press release. Then, in 2013, President Obama announced the creation of the Washington Fellowship, a program that connects young African leaders to leadership training opportunities at some of America's top universities to expand their leadership skills and knowledge.
JMU's Center for International Stabilization and Recovery (CISR, pronounced "scissor") responded to a call for proposals from the University of South Africa, where the Southern Africa YALI Regional Leadership Center is located. CISR Senior Project Manager and Program Coordinator Amy Czajkowski said, "They were looking to build their capacity in resource mobilization and received a grant through the United States Agency for International Development to do so. We were chosen as the recipient for the subaward to carry out this program with them." 
CISR, in collaboration with the College of Business, as well as other colleges and departments across campus, led two virtual two-week courses to help YALI leaders and managers from South Africa, Kenya, Senegal and Ghana further their knowledge and skills in the areas of marketing, leadership, management and more. 
"The goal for the program is to help these individuals build their skills and organizational capacity in order to diversify their funding streams," said Czajkowski. "Part of this is learning how to fundraise and the other part is strengthening their organization systems so they are better poised to raise funds and develop grants."
CoB faculty from an array of departments put together lessons and plans based on their areas of expertise. The workshops, held virtually over Zoom, focused on skills like high-performance organization, strategic planning, technology management, effective leadership and team building. 
Fariss-Terry Mousa, a professor in the Department of Business Management, was one of the CoB faculty members leading workshops and lessons for YALI, and has been working on resource mobilization projects with CISR since his arrival to campus in 2009. "When I was recruited for JMU, working on this program was a huge incentive. I love working with students and doing research, but I wanted to have a larger impact and be involved in projects that help people in other parts of the world. Most projects we have done with CISR have had a tremendous impact on the individuals," he said. 
While the individuals from YALI taking the course are already managers and leaders in their Regional Leadership Centers, the program is designed specifically with their prior experience in mind. Mousa explained, "This is a training course that was custom made to focus on building resource mobilization. Every workshop was set up in a way that gave the participants skills they could use in their organization. It was an applied course so we taught a lesson and then they worked in teams to utilize and implement the learned skills as it related to them."
The CoB and CISR have collaborated together on numerous organizational capacity building training programs around the world, with a shared focus on training senior managers and leaders of nongovernmental organizations in humanitarian mine action and conventional weapons destruction. The Senior Managers' Course (SMC) began in 2004 with funding for the first five courses provided by the United Nations Development Programme. Since 2010, CISR and its JMU faculty partners conducted six additional global SMCs on JMU's campus, and four regional SMCs held in Croatia, Tajikistan (2), and Vietnam, all with funding from the U.S. Department of State.