News
All the way to Galway
---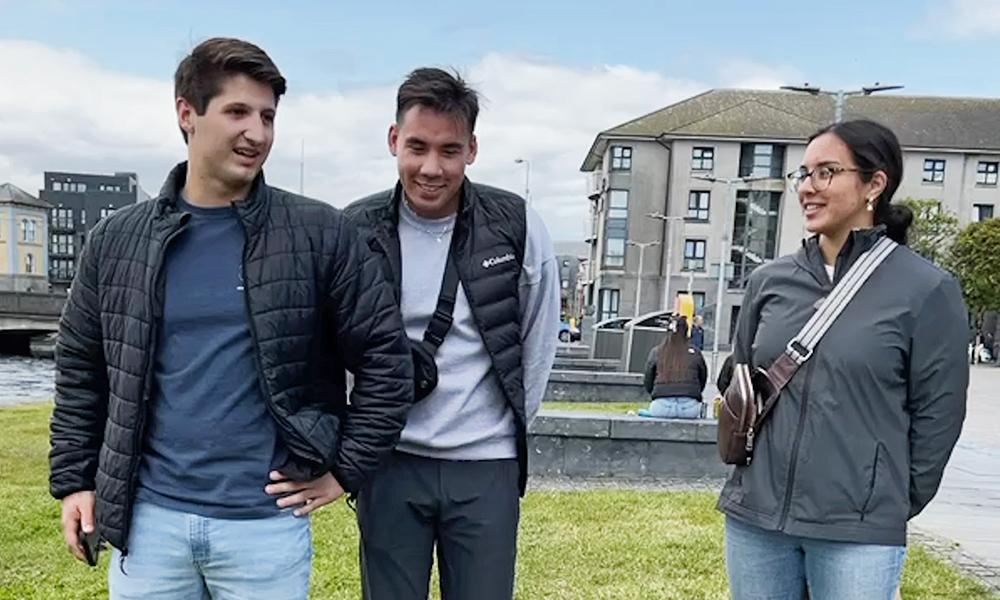 SUMMARY: Twelve Computer Information Systems students traveled abroad to study and explore.
---
JMU students delight in the prospect of studying abroad, and those in the College of Business are no exception. With a multitude of programs being offered abroad, students are sure to find a program that fits their academic needs in a region of the world that interests them.
This summer, twelve Computer Information Systems majors traveled to Galway, Ireland, for a month of study and exploration. Accompanied by CIS professor Carey Cole, students took two courses, CIS 330: Database Design and CIS 498: International Consulting at the University of Galway. 
While there, students met with Galway KPMG and its partner Portershed for an inside look at their accounting teams, strategies and infrastructure for supporting new entrepreneurs. Portershed offered students a unique perspective on the many ways mid-large businesses and cities can support budding entrepreneurs and overcome barriers often experienced by small businesses.
Students also had the opportunity to travel to Dublin for a meeting with leaders and consultants at Deloitte. Here, the group gained a better understanding of the consulting profession and key projects completed by the Deloitte Ireland team — such as supporting companies which fight food waste and initiatives supporting Ukrainian refugees.

While Galway was the main hub for classes and accommodations, many students took advantage of their free weekends and traveled to other cities in Europe like London, Edinburgh and Lisbon. While abroad, students not only took part in fun tourist activities, but also had the chance to become connected global citizens through exposure to new cultures and cuisines, introduction to new languages and experiences with unfamiliar forms of public transportation such as trams and ferries.

CIS major and Galway trip participant Breanna Nabong ('23) said, "Studying abroad in Europe this summer allowed me to step out of my comfort zone and broaden my global perspective through enriching experiences both in the classroom and beyond."