News
Amazon Web Services certification adds value to CIS degree
---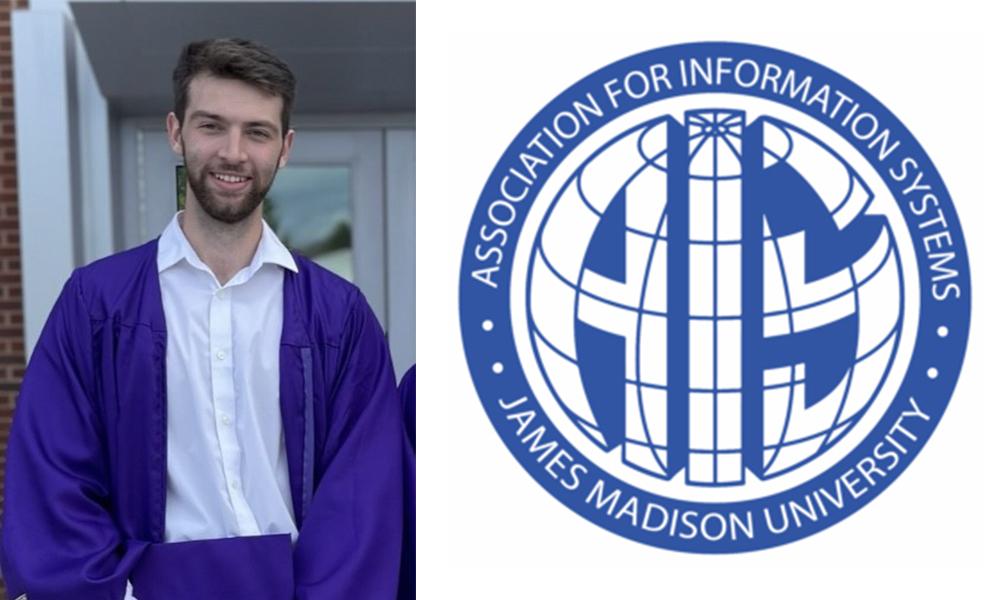 SUMMARY: The Association for Information Systems takes steps to better prepare students for their careers.
---
It comes as no surprise that during the height of the COVID-19 pandemic, student organization membership was at an all-time low. Student organization leaders, eager to maintain a semblance of normalcy, were faced with brainstorming new, yet engaging ways to socialize with their members and peers.
The College of Business has major-specific student organizations to get involved with. One such organization is the Association for Information Systems, which targets students majoring or minoring in Computer Information Systems. 
When the pandemic struck, and stayed, AIS treasurer Andy Lawrence ('22), approached faculty advisor Shawn Lough about how to increase membership and participation. 
Lawrence said, "I presented the idea that we can add value to this organization by offering to teach students about the Amazon Web Services certifications. I had already completed a certification the prior summer, and I knew how relevant it was within our degree." While the Department of Computer Information Systems and Business Analytics spares no effort to ensure that students are well-rounded professionals upon graduation, certifications are not a part of its curriculum.
"The idea was to allow them to get ahead of their game by taking this assessment for the certification while they're still in college, since most companies will ask them to get the certification anyway. Students will stand out by already having this certification completed before graduation or before they start their jobs," Lawrence said. 
According to Amazon, AWS certifications are "designed to certify the technical skills and knowledge associated with best practices for building secure and reliable cloud-based applications using AWS technology."
Lawrence designed the AIS/AWS training course himself, developing lesson plans and visual aids on his own time. Since he had passed the certification exam the previous summer, he focused his classes on information he knew would be included on the AWS exam. "I would showcase them a module and go through the parts I knew they would really need for the test. Peer-to-peer teaching made the students comfortable and it was much more relaxed than a traditional lecture," Lawrence explained. 
AIS also hosts networking events for CIS students, allowing them to explore different career paths in their field. Lawrence said, "I learned about my current position [at CGI in California] through the AIS organization. A lot of students see the companies coming in and then get a real sense of what they do."
There were six students who attended Lawrence's course on a consistent basis, two of whom attempted and passed their AWS exam over the summer. "For me, the goal wasn't to be on top of them telling them they had to complete this. It was about awareness and giving the AIS students an opportunity to explore different career fields." 
Obtaining an AWS certification prior to graduation or starting a job does give students an edge in the job market. There are multiple different pathways within AWS certification, but at the beginner level it testifies to an individual having the technological skills and competency to perform tasks inside of AWS cloud-based services. 
For Lawrence, this has been a growing experience in more than one way. "I not only gained experience being in a leadership position, but I also learned how to effectively teach students and massively grew my public speaking skills and confidence," he said.