Center for Entrepreneurship
Madison Venture Group participates in investment competition
---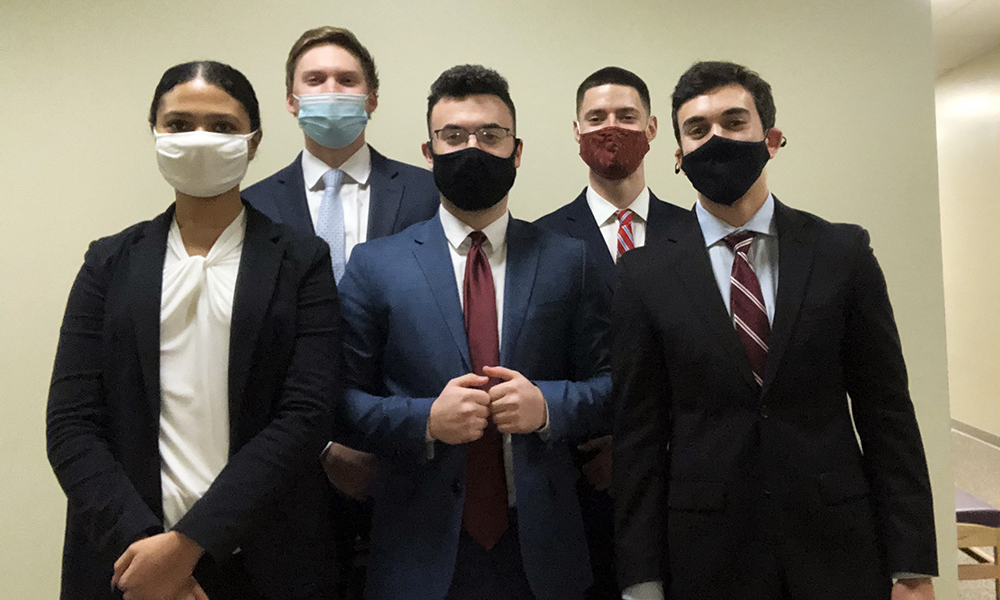 A team from JMU's Madison Venture Group (MVG) recently competed in the 2021 Venture Capital Investment Competition (VCIC). This was the second year JMU sent a team and the first year VCIC was held virtually.
During VCIC students play the role of venture capitalists (VCs) who have around $100 million dollars to invest in one of the startups that present at the competition. The teams then assess the investment opportunities and pitch their investment strategy to the VC judges.
JMU came in fourth this year, competing with teams from Georgetown, Duke, Emory, Elon and UNC-Chapel Hill.
After the competition MVG president Mya Baptiste said, "We were very happy to have had that experience and deepened our knowledge of the VC industry through interacting with the judges. We are looking forward to applying all the great feedback we received in preparation for next year."
MVG hosts their own venture capital competition called Madison Venture Cup. The next MVC is planned for fall of 2021.