Center for Entrepreneurship
GCFE celebrates Women in Entrepreneurship Week 2020
---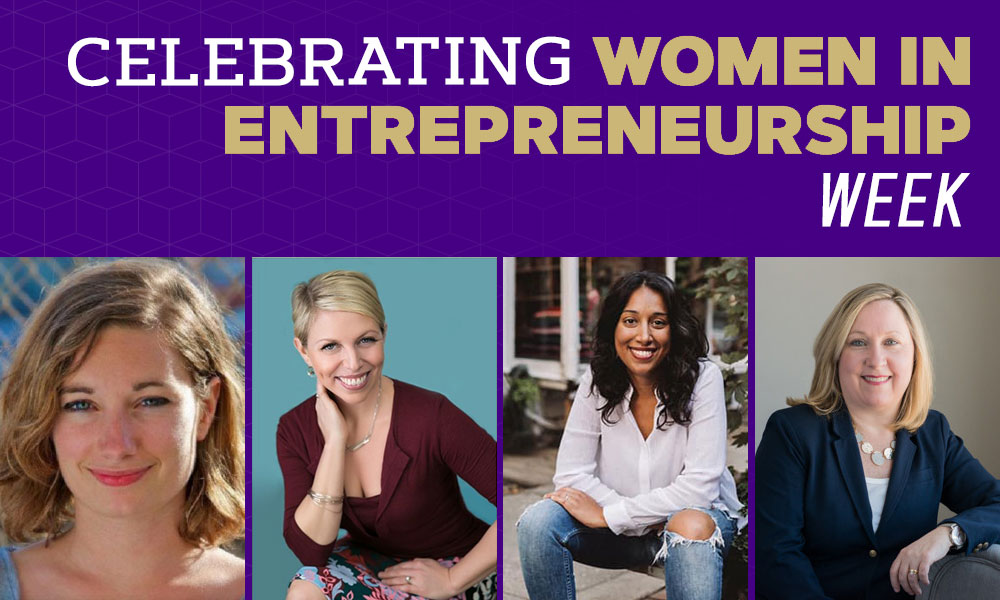 JMU's Gilliam Center for Entrepreneurship (GCFE) recently participated in the global Women in Entrepreneurship Week (WEW) celebration for the third year in a row. As with many things in 2020, the GCFE's WEW operated virtually this year, but expanded its offerings to two events that included the viewing of a documentary about female-led startups in Silicon Valley.
The first evening was moderated by GCFE manager Kathleen Overfield-Zook and included a Q&A session in Nora Poggi, director of the film "She Started It!" Poggi joined members of JMU's Women in Tech and Women in Business student organizations and students from across campus for a discussion of her film, how filmmaking itself is a very entrepreneurial journey and the challenges women face trying to break through the "bro-gramming" mindset in the tech industry.
The second evening was a panel discussion about marketing and brand building. Rocket Pop Media's Cara Dickens, owner of MakerMint NYC Renu Blankenship and recent GCFE Advisory Board appointee Laura Kuykendall of CPG Brands gave the attendees incredible insight into creating an engaging brand from the first day of their startups.
Elise Fiannca, a management major with CIS and honors minors, said she "loved hearing about everyone's journeys," adding "it made starting your own business much more tangible!"
With women's roles as founders and CEOs becoming more and more prevalent, the GCFE looks forward to celebrating their successes for years to come.